« All Posts by this Blogger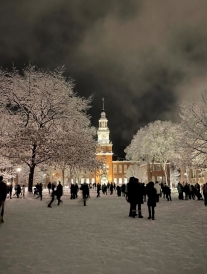 The 4 S's of Winter Term: Snowball Fights, Skiing, Snowmans & (Soo good) Hot Cocoa
Dartmouth campus officially resembles a winter wonderland. In the last few days, it has been consistently snowing - quite a few inches of snow remain everywhere you look. As I rode the campus connector bus back to my dorm after my last class on Friday, an email notification popped up on my phone with the headline "Would you, could you, in the snow?" I went on to read a poem signed off by Dr. Seuss and addressed to Robert Frost (although really to all of campus). As Dartmouth tradition, everyone was invited for a snowball fight at midnight on the green! True enough, at 11:57pm, I watched in excitement as people came from every corner of campus towards the green (better considered 'the white' now). It was pure fun running around and pelting each other with snowballs.
This Sunday I went skiing for the first time! I got the Dartmouth Skiway season pass that's specially discounted for freshmen and a daily rental which included ski boots, skis, and a helmet. I went with a friend who taught me how to ski while she also snowboarded. Starting off on the beginner "bunny" slopes, skiing turned out to be a little easier than I imagined although I can't wait to get out on the slopes again so I can work on nailing the swerving action needed to go down steeper slopes. It was also nice to see Sklodj (the Dartmouth Ski Lodge) for the first time since I had only been to Moosilauke lodge during fall term.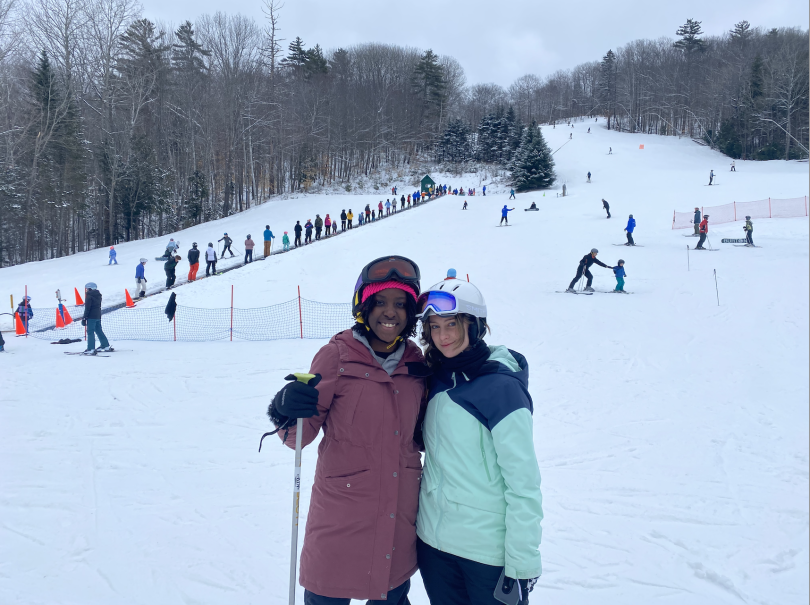 While I unfortunately haven't built a snowman yet this winter, I've walked by many people building ones across campus. Often, it's groups of friends rolling different- sized large snowballs into formation in front of buildings like Robinson Hall which houses the Office of Outdoor Programs, campus radio stations, the student media center, the Dartmouth Forensic Union, and The Dartmouth, an independent student newspaper. Whenever I come across a snowman, it's interesting to see the range of unique variations like the snowman with a 6-pack of abs.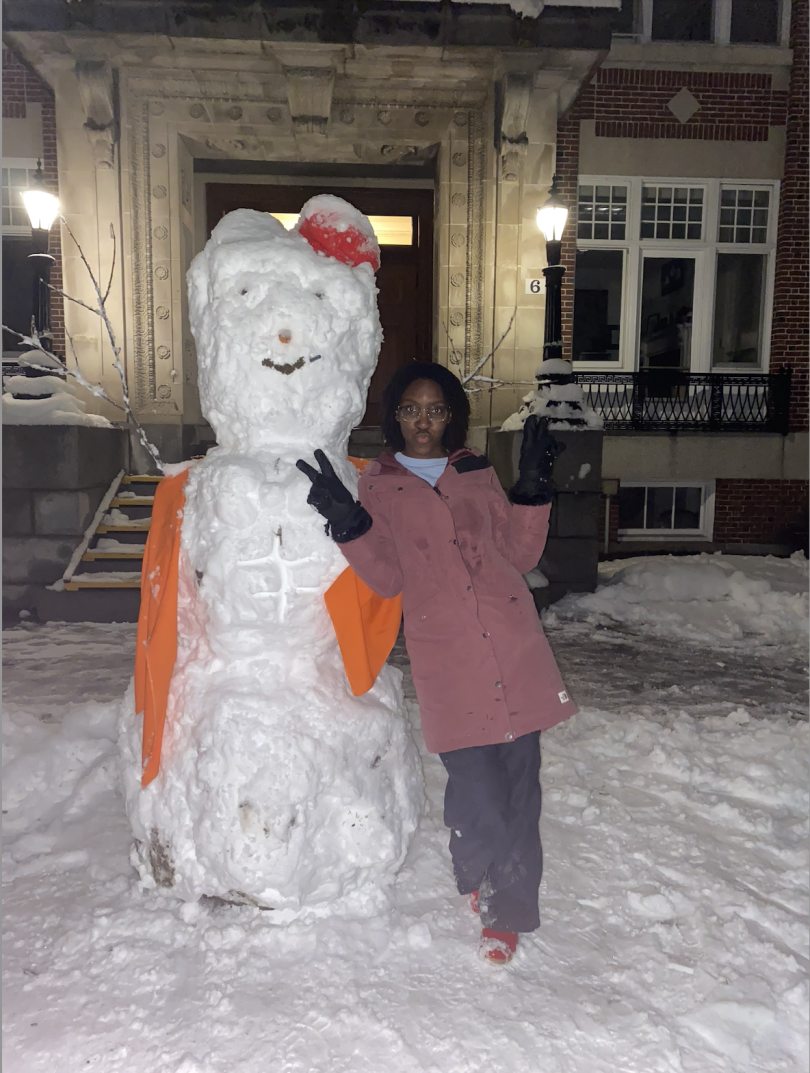 I took the above picture with my friends after the snowball fight as we made our way to the Collis Center for Student Involvement which includes the Common Ground lounge and event space, One Wheelock coffee shop, 8-Ball Hall Game Room, conference rooms and Collis market and cafe. My friend and I were specifically headed to the One Wheelock coffee shop for the (so good) hot cocoa that is always available for free all day. This is an amazing perk that I just recently discovered. During all of this last week, you could find me either stopping in for the hot cocoa to take it to-go as I made the snowy trek back to my dorm or sitting in to enjoy it in a mug as I studied in the comfortable lounge. I may or not be sipping my second mug of the day as I write this post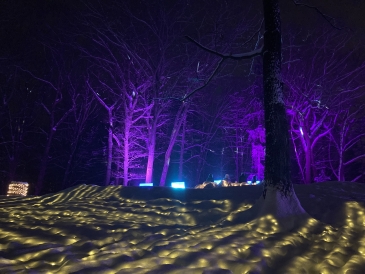 The 2023 winter term was a whirlwind of new experiences and a slow but steady integration with the Dartmouth groove. Here's what I thought about the previous term and what I want to do/change looking ahead!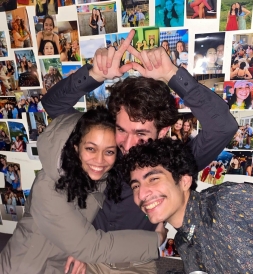 Anyone who knew me before coming to Dartmouth might be surprised to hear that, as from this Winter term, I have been taking part in the Greek system. As I recently found out, it can be lots of fun!
Antônio Jorge Medeiros Batista Silva
2025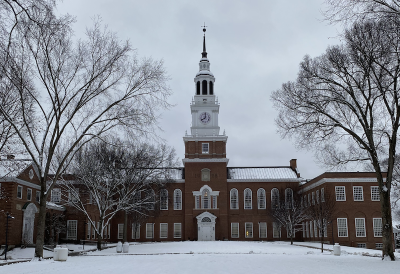 Why I chose the Big Green, and what I've learned about it since.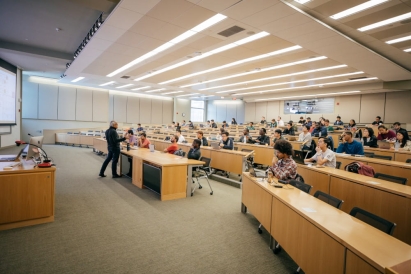 Professor-student relationships are a critical component of college! In this post, I talk about my experience with my professors and advice for prospective students.

Brandon Mioduszewski
2025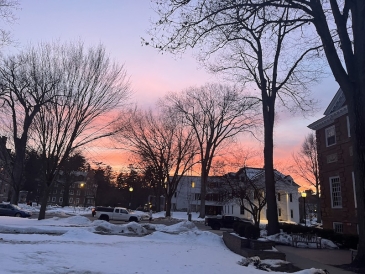 Spring Break on campus with good friends and lots of sleep!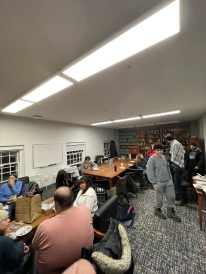 I am officially halfway done with my Dartmouth experience! In this post, I reflect on the original reasons I chose to come to Dartmouth, and whether or not my experience has lived up to my expectations.

Brandon Mioduszewski
2025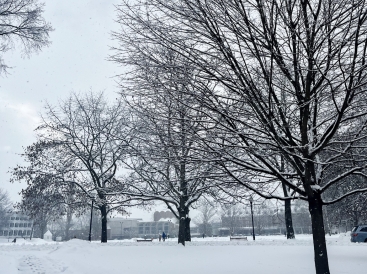 What is the Student Wellness Center? Pet Therapy, Massage Chairs, and more! Read about my newfound favorite location on campus.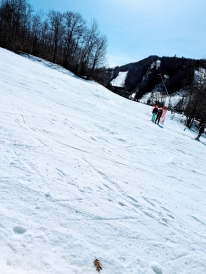 As the end of Winter looms and Spring is raring to dawn, why not take a stroll down memory lane, and look at Dartmouth Winters past?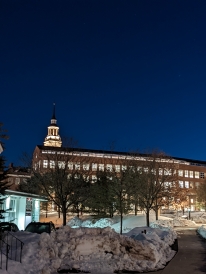 Finding a career is one of the hardest (and often most foreign) part of the college experience; here is how Dartmouth makes life easier!