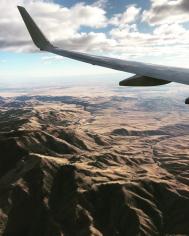 Senior Assistant Director of Admissions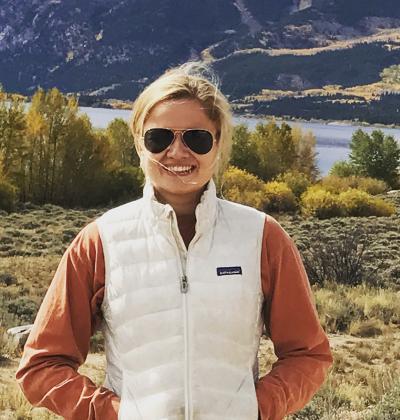 « All Posts by this Blogger
An Admissions Officer's Guide to a Great College Visit
I hope you are enjoying summer and some sunny weather, wherever you are! While you may think that summer is relatively calm for the Dartmouth Admission Office, we are actually gearing up for the busiest time of the year – we will see over 12,000 visitors come through our doors in the coming months. For those that may not be familiar with the D-plan, all of our sophomores will actually spend this summer on campus in classes, exploring Hanover, and taking frequent trips to the nearby river (just five minutes away!). With campus more alive than ever, summer makes a fantastic time for you to come and visit campus. However, that doesn't have to mean just a traditional tour or information session! Here are some of the best things to do if you have the opportunity to come to Hanover this summer…
No. 1

Take a tour and do an information session

Though this may seem pretty standard, this is a great starting point. You will hear an overview of the various parts of Dartmouth from an Admission Office or senior fellow (senior student workers who have a lot of experience in the admissions office) during the session, and then get to hear a student perspective and personal stories from the tour. These experiences will likely be just the base of your Dartmouth knowledge.

No. 2

Participate in a summer open house

 We will be hosting three thematic open houses this summer, all of which will be opportunities to get to see campus and experience our academic programs first-hand. You can check out my other blog post here to hear more about what to expect.

No. 3

Eat lunch in the dining hall

 The Class of 1953 Commons (or Foco, as it is affectionately known here on campus) is open all summer and will you give a small taste (ha-ha! )of what daily life on the Dartmouth meal plan could look like. The admission office can even give you discounted tickets at the front desk of our office. Make sure you try some of their warm chocolate chip cookies, they are truly life-changing.

No. 4

Visit Rauner, our special collections library

This is one of my favorite locations on campus. They have a "no glass" policy, meaning that you can physically get your hands on nearly everything inside (including, but not limited to: Shakespeare's First Folio and the original Book of Mormon). The best part about Rauner is you can always walk in and ask to "see something cool," as there is always at least one special item kept easily behind the desk for visitors to see.

No. 5

Speak with a student

 The best way to get to know our campus is by getting to know our community. I always encourage visitors to walk around the green and stop random students to ask them about their process or experience. Unless the student is running late to class, there's a good chance they'll be happy to chat and tell you a bit out their Dartmouth.

No. 6

Visit King Arthur Flour (or KAF!)

 There is a location right here on campus in our main library, Baker Berry. They have brownies the size of your head and are always ready to provide caffeine to our hard-at-work students. I can nearly guarantee that your campus visit will be improved with a tasty treat in your hand.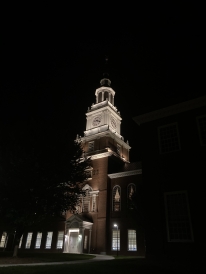 I sat down with my friend, Ali '20, who conducts interviews, to gain some insight into what students should expect for the interviews.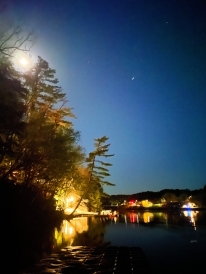 My tips for surviving an Upper Valley heat wave!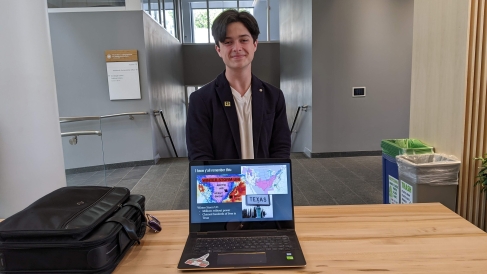 I'm nearing the end of my first year of college and I've gained some perspective on my mentality and how Dartmouth has sculpted my mindset.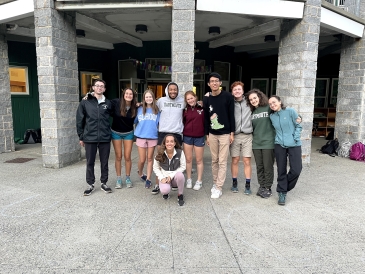 Last Saturday, instead of spending time doing work in Sanborn, spending time on the Green, or hanging out in my fraternity house, I spent most of the day out on the golf course, with a backpack full of supplies for outdoor events.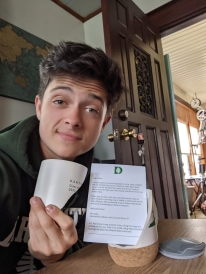 The second and final post of my "Why Dartmouth?" story. Reflecting on my decision to attend and move to Dartmouth College!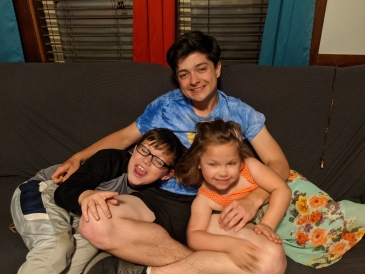 Behold the answer to the question I have been trying to find a concrete answer to for quite some time… "Why Dartmouth, Gavin?" (Part 1)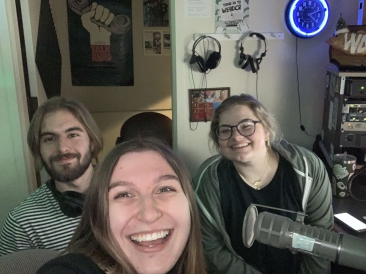 Me and my friends decided to start a radio show... Here is how it went!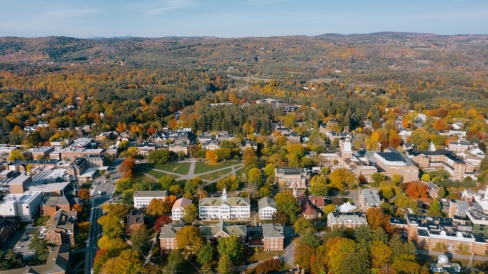 Wow, I can't believe that it's been over 30 months since I was writing my application to Dartmouth as a high school senior. Today, I'll go line by line to see how my "Why Dartmouth?" essay has evolved over these past two years.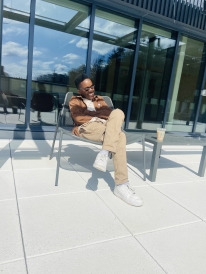 I thought about how I would attack as I paced from corner to corner, my head as vacant as an empty bottle. The crumpled-up drafts on the floor just added to my nervousness, but I needed to write a 'Why Dartmouth' essay. How? I had no idea.