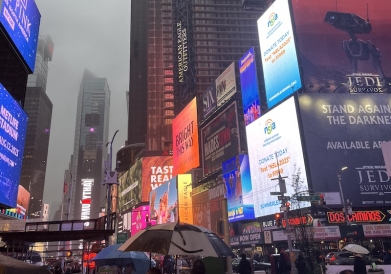 NEW YORK NEW YORK!
This is where dreams are made of. At least that's what they say. This weekend I embarked on another amazing West House trip (if you are not already convinced that this is the best house, I am sure that this post will). Our destination this time was New York City! All you need to do to go on this trip is fill out a form and then a randomiser chooses students. I even got to bring a friend who is not from my same house. 
To get there, we took a coach early Saturday morning from Dartmouth which took around four hours to get us into the heart of the city. When we arrived in an extremely rainy New York, we immediately headed to the Walter Kerr Theatre to see the show Hades Town. It was a brilliant show, with brilliant actors who kept us on the edge of our seats for the whole two and a half hours. Afterwards, we checked into the hotel and were free to tour New York on our own!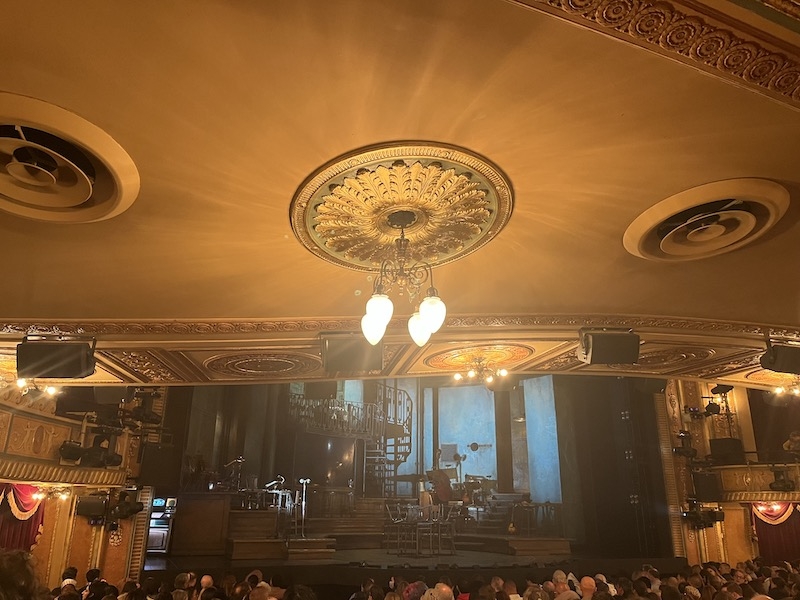 The first place I went to with really even my friends was Times Square (because did you go to New York if you didn't go to Times Square). With its extremely bright and busy atmosphere, it felt as if we were starring in a cheesy New York romantic comedy. We stopped at a bubble tea store right after and then took the subway to see Brooklyn Bridge! I must say, standing on the same bridge as Spiderman was truly a life-changing moment. The rain did make it difficult to see far but it was beautiful nonetheless. Since we were nearby, we also paid a visit to Chinatown and Little Italy before heading to a Japanese restaurant for some authentic ramen.
The next Sunday morning, after a restful sleep in the hotel, we had coffee and donuts on the bus before heading to the Metropolitan Museum of Art! It was clear to me after two hours that one day was not enough to explore all the Met has to offer.  We covered as much ground as we could, including the Greek, Mediterranean, East Asia and South Asian sections. It is easily the biggest museum I have ever stepped foot inside and it even had a little room for Sri Lankan art! After getting some delicious fried rice from a Chinese restaurant, we headed back to the coach to get back to campus before nightfall.
This trip was completely sponsored by West House, including the transport, hotel room, show tickets and museum tickets. We were only responsible for three meals during our stay. However, if you are from a low-income background, you can request sixty dollars to spend on these meals, which was more than enough to get some good food in New York. 
As I am writing this while leaving the city, I feel refreshed from a break I definitely needed. The city really is something different. Being a place that I had only seen in movies for nineteen years of my life, I am so grateful for the opportunity to visit.