« All Posts by this Blogger
A Birthday in the Woods
I had my first birthday in the woods! I'm going to be completely honest- I was not enthusiastic about spending my birthday in Hanover; I was homesick and missing all my family and friends back home. I think the first birthday away from home is always difficult. It makes you realize how much of your life has changed and will be changed for the rest of your life. However, I managed to cope with my homesickness and ended up having the best weekend I've had since I got here!
On Friday night, some of my friends and I made a home-cooked meal at the Choates (a freshman dorm cluster). I think it is therapeutic to cook food on your own in college, especially food that reminds you of home in a place that isn't quite home (yet at least). We then went to our first Greek house party since the frat ban ended this week. The frat ban is a college policy where freshmen are not allowed to enter any Greek houses for the first six weeks of Freshmen Fall. You do not need to be affiliated with a Greek house to enter their parties!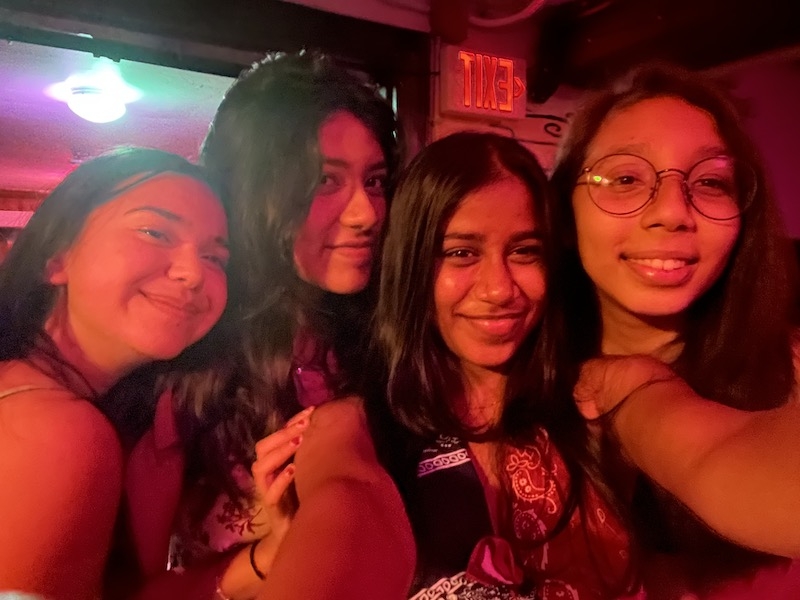 On the day of my birthday, I got an email from Dartmouth Dining Services to say there was a birthday package for me. I was extremely confused at first but it turned out that my family had ordered me cupcakes for my birthday which is a service that Dartmouth Dining provides (red velvet and chocolate cupcakes if you were wondering). It was so nice to have something that I knew came from home!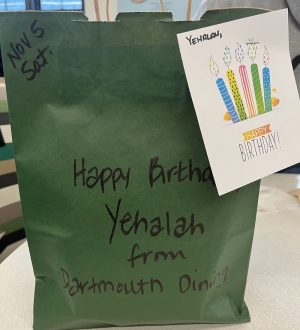 I also made a point to go to church on my birthday. There is a beautiful church near my dorm where the First Generation Office is and it is always open. On Saturday evening, I watched the movie Top Gun; Maverick at the Black Family Visual Arts Center! It was a really nice experience and the first time I had gone to a movie since I arrived at Dartmouth. I will definitely be on the lookout for more movies.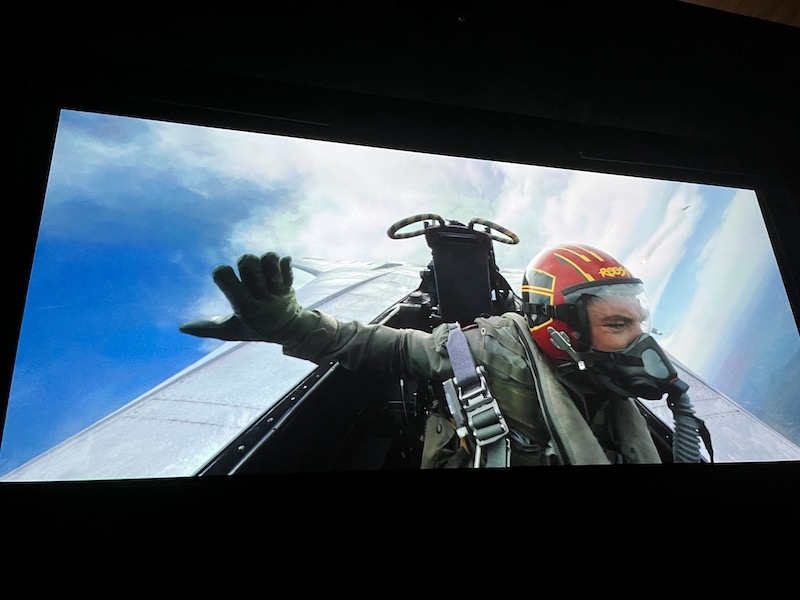 On Saturday night, I went to another Greek space with a lot of my friends and ended up having the best birthday night! Although, I must mention that daylight savings which happened around 2 AM confused a lot of people that night (another thing that does not happen back home and I doubt I will ever understand).
Ignoring the fact that I am now officially the ugliest number in existence (19), I had the best birthday in this college and I can't wait for the next few years!