« All Posts by this Blogger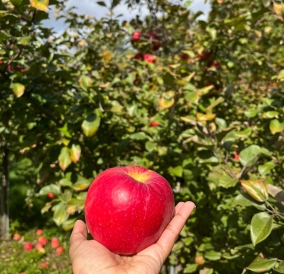 All things Autumn (Fall!)
Coming from a country of endless summer and trees that are always green, the first fallen leaf I saw made me feel as if I was in a movie. In my mind, autumn always existed only in movies and books: a constructed image formed from other images, not from experience. This post consists of all things autumn and some things not so autumn. I'm still getting used to calling autumn fall so please bear with me, thank you.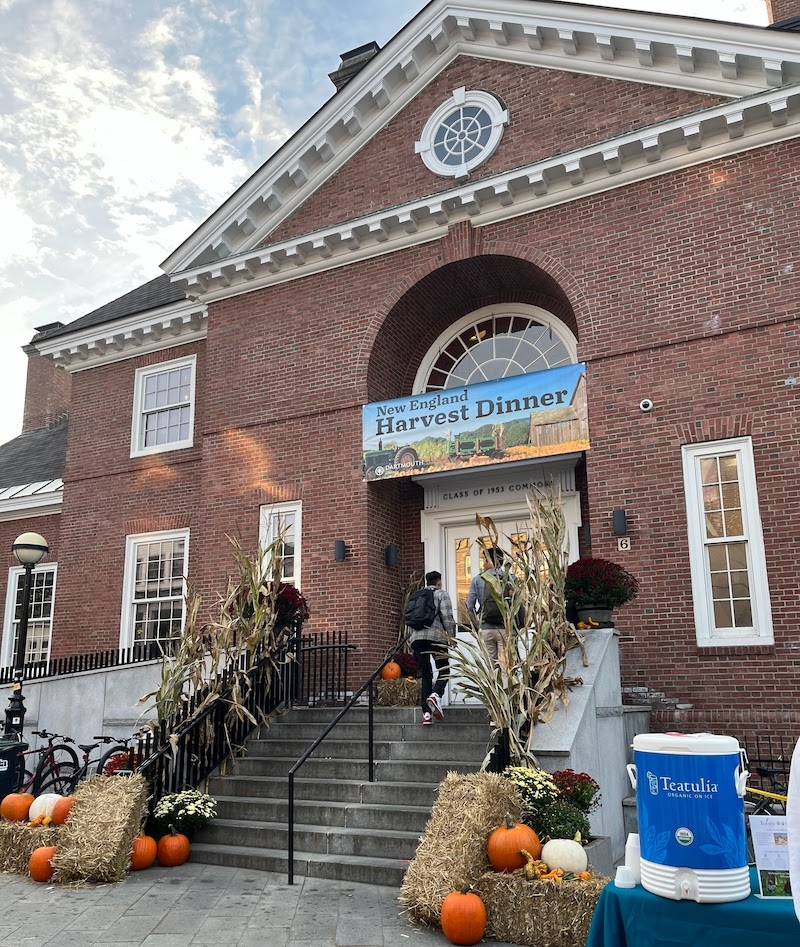 Last Wednesday was the New England Harvest Dinner which celebrates Dartmouth's local and regional food partners! The food was delicious and easily the best dinner I have had at the Class of '53 Commons. There were all sorts of "fall food" as I was told, including apple cider donuts, maple ice cream, and many many pies.
This one is not exactly a "fall" element, but it involves the risk of falling, which does count (in my opinion). I found out I could skate on Saturday at a roller skating event hosted at the Collis Student Center by Collis After Dark, an organization that plans student events at night! I was extremely proud of myself for not falling flat on my face and adding to my collections of scars from falls around campus. As entertaining as it was to watch some of my friends fall both gracefully and completely ungracefully, I am so glad it was not me.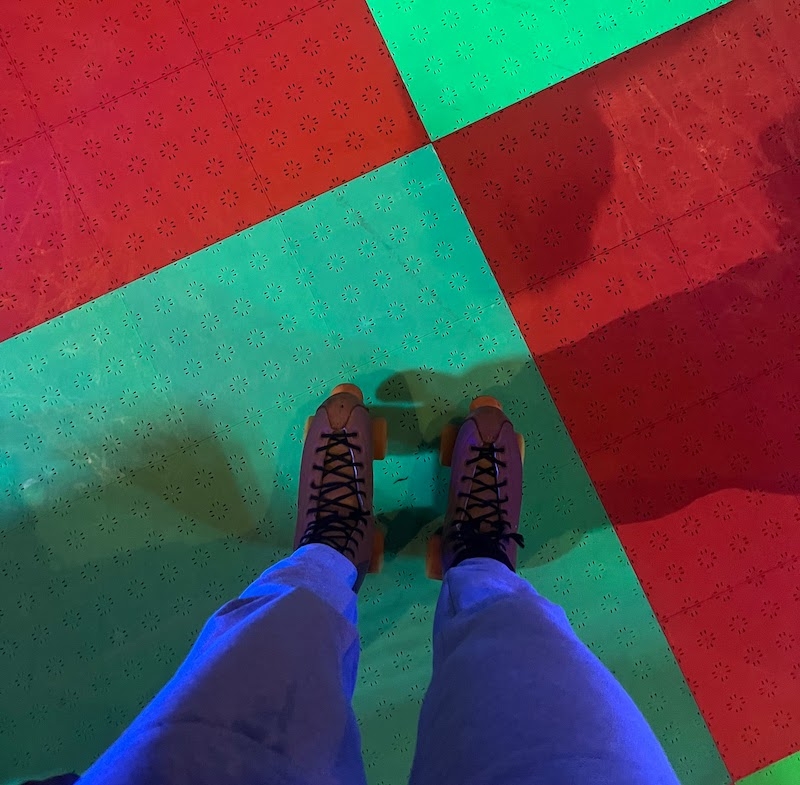 On Sunday, I went on a West House trip to Riverview Farm in Plainfield, New Hampshire. The farm was so beautifully maintained and picturesque. I entered a corn maze for the first time in my life and also saw my first apple tree ever! We picked raspberries, apples, and pumpkins and had hot apple cider and maple creemee ice creams. This is probably as autumn as autumn can get (I think!), but I'll wait to see what the next few weeks bring!