« All Posts by this Blogger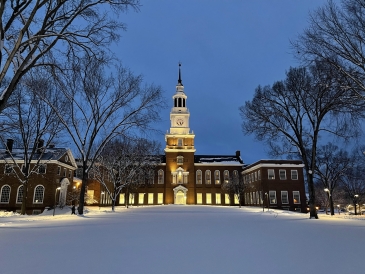 Walking in a Winter Wonderland
It's officially the middle of winter — over four weeks since the start of the term, and over three since I flew across the U.S. to Hanover. This season is full of firsts; halfway into the term, I have already experienced my first blizzard, participated in my first giant snowball fight on the Green, bought my first sled, and ice skated for the first time in years (even played some ice hockey!). This weekend, I am excited to head to the Dartmouth Skiway and learn to ski with some friends on the bunny slopes to start as I look to improve as a skier over the next four years.
We so very wish you could step onto Dartmouth's campus yourself and witness the beauty of our winters before you, but COVID-19 has made visiting campuses extremely difficult. I would love to use this blog post to share some of my favorite photos I captured during this past snowy week. Grab a blanket, get comfortable, and follow along to visit campus virtually through my own personal lens and from the safety and comfort of wherever you are now!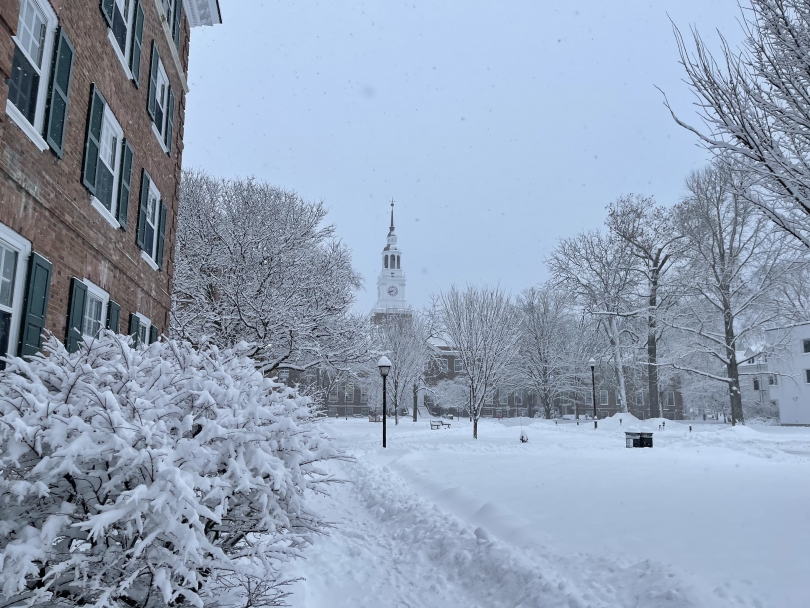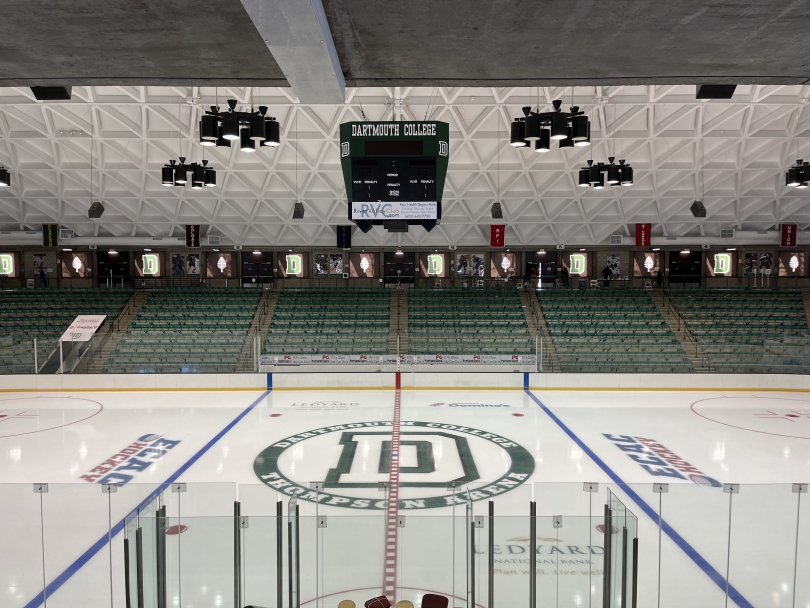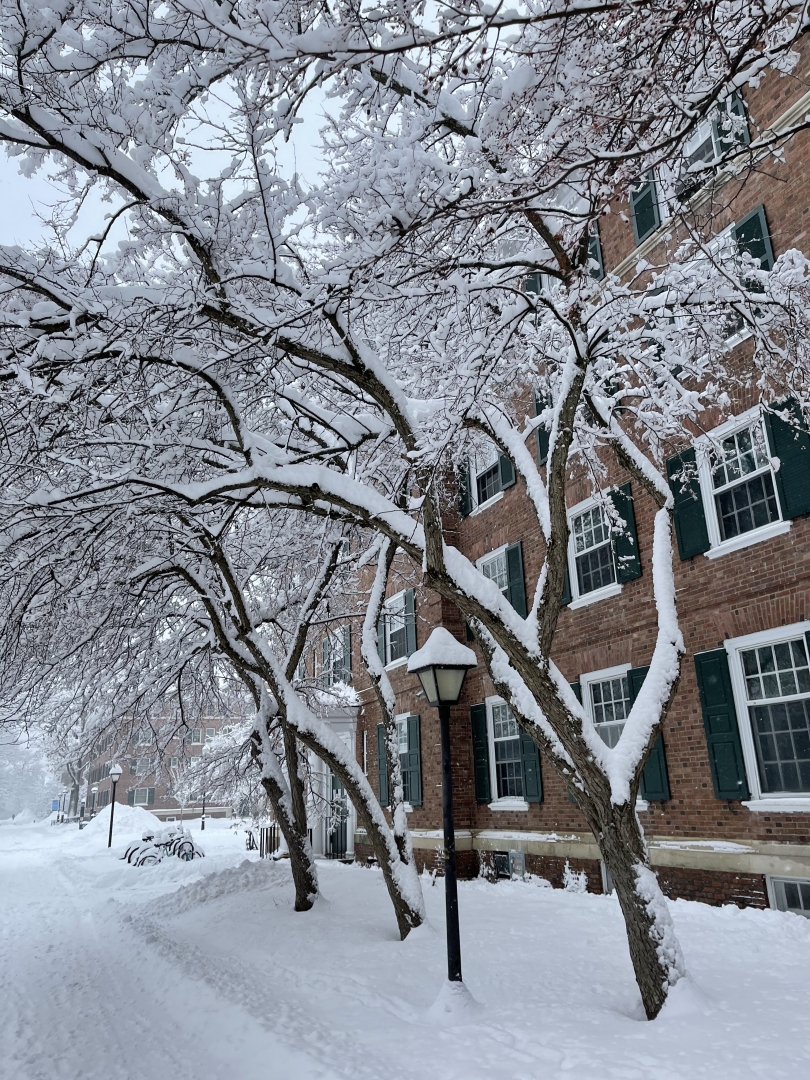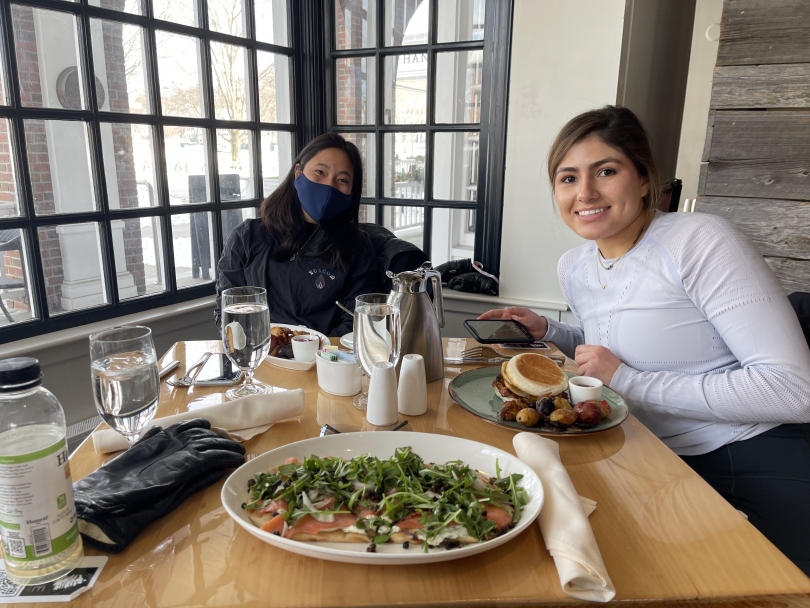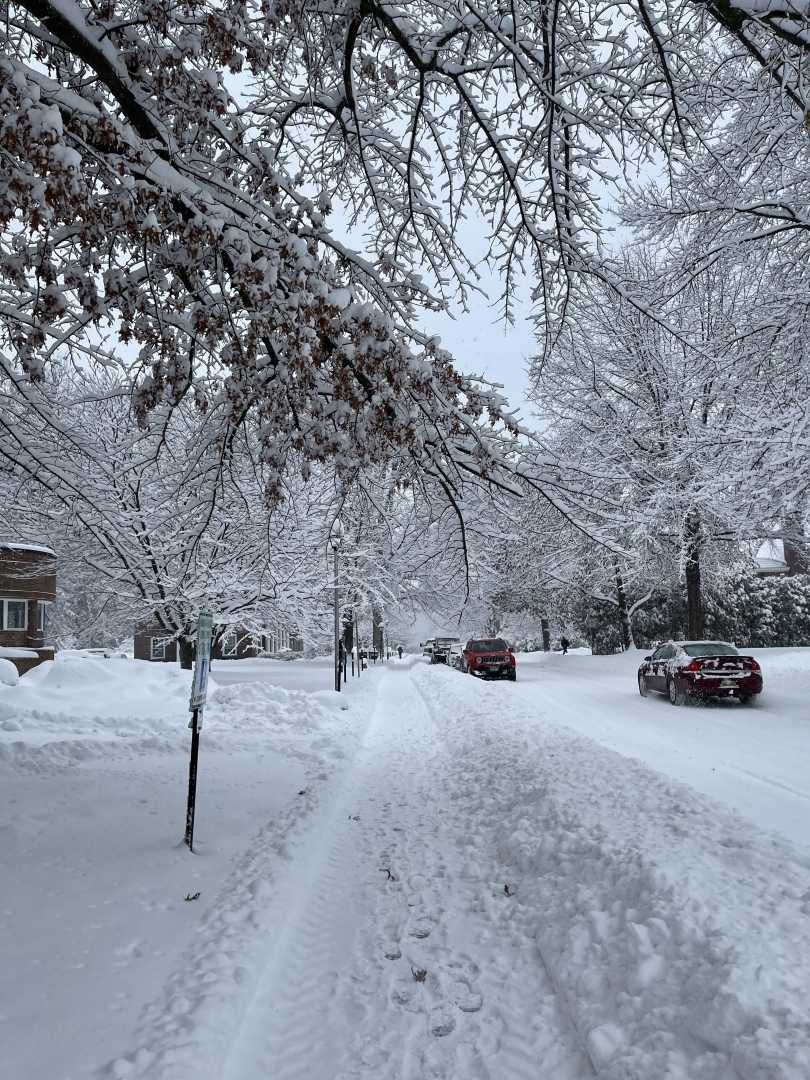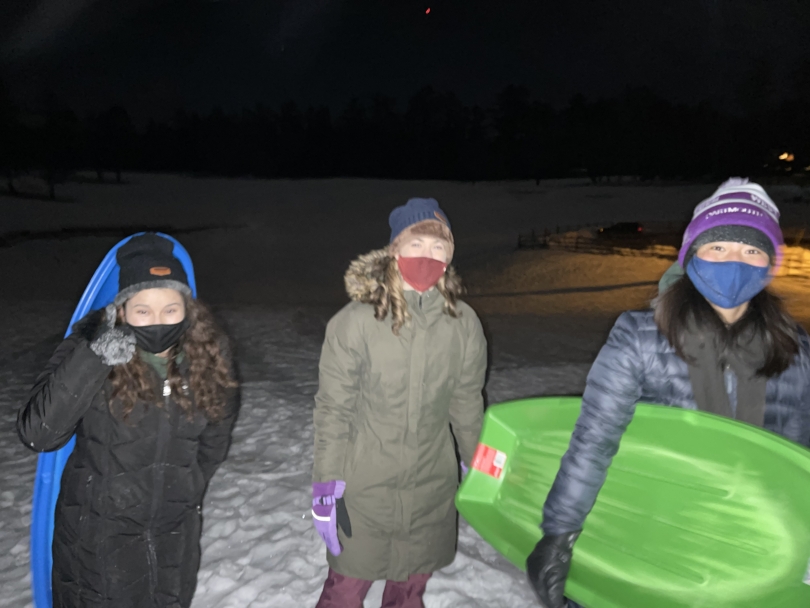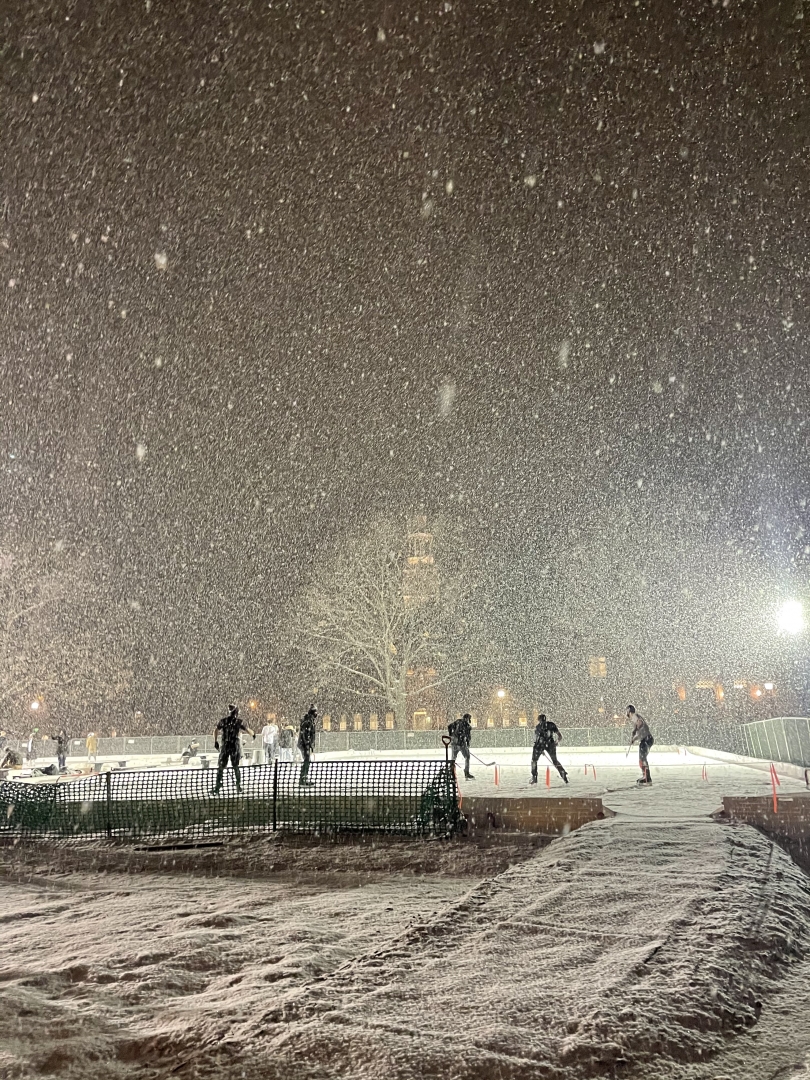 Wow, my freshman year at Dartmouth has really flown by! Towards the end of summer 2020, I received a warm welcome email from my Orientation Peer Leaders inviting me to join a Zoom call with around ten other of my classmates.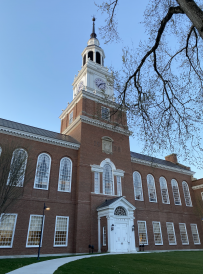 As we approach graduation day, I continue to reflect on my time at Dartmouth. I've learned a lot about myself over the course of the last four years, but here are three of the most important things I've come to realize...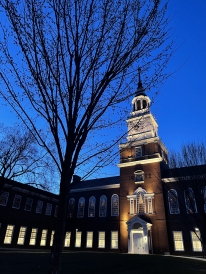 In no particular order, here are a few places and ways I love to spend my free time as a student at Dartmouth. I hope this post can give you a glimpse into how wonderful campus life can be!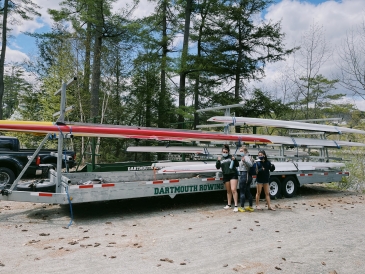 Here is a glimpse into the gorgeous outdoors that sits on and hugs Dartmouth's campus. On this fine May afternoon, my friends and I paddled down the Connecticut River for the first time now that the Ledyard Canoe Club opened services. We had a blast!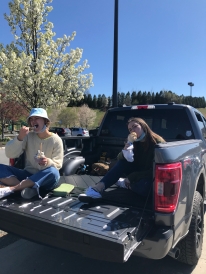 Spikeball on the Green, cherry blossoms in front of Baker….as spring is arriving here in the Upper Valley, I thought I'd write a quick post about my favorite things to do near campus this time of year!

This week, I had the amazing opportunity to take a rock-climbing class at one of the country's best climbing spots: Rumney, New Hampshire.

The trees are full, flowers are blooming, and the weather is gorgeous.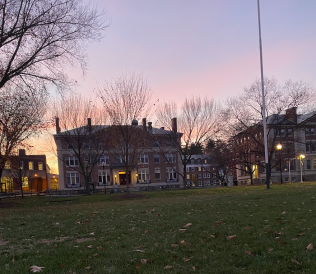 Let's talk about job offerings on campus and how to secure a position!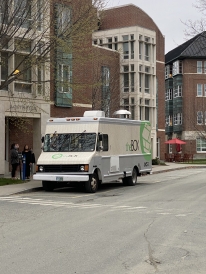 Something fun and new that I thought might be fun to write about is theBox, a food truck founded by students from Dartmouth's Tuck School of Business.