« All Posts by this Blogger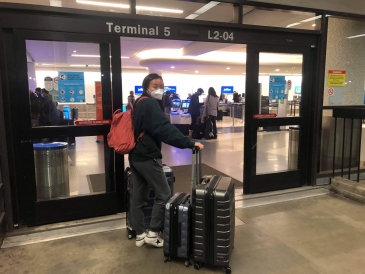 My Coast-to-Coast Journey from LAX to Hanover
13 hours, one plane, and one Dartmouth Coach later, I'm finally here in Hanover! For this blog post, I thought I'd share what it's like to venture across the United States during a pandemic as a Dartmouth student. I originally didn't expect to be in Hanover for the winter, but when the administration announced the opportunity for '24s to enter a waitlist, I decided to apply. I realized I could experience my first "real" winter along with many of my '24 friends who joined the winter term waitlist as well!
I chose the same overnight red-eye flight as a few of my Southern Californian '24 friends, so we pretty much fell asleep on the Pacific Ocean and woke up on the Atlantic coast! I loved catching up with them by the gate before boarding and sharing what we've been up to over winterim. Five hours later, we landed in Boston on a particularly foggy morning. After collecting our check-in luggage from the baggage claim, we joined students from all classes to board the Dartmouth Coach bound for Hanover. I took my winter coat out to prepare for the transition from 90º weather to snow. I fell asleep again on the Coach, and by the time I woke up, I saw that we were very deep into our trip north. Out the window was a forest that resembled a winter wonderland, vastly different from what it was like to journey up to Hanover with my family during the early fall. The Coach dropped us off directly at the testing center located at Leverone Field House, sparing us an icy walk in the cold with our luggage. From there, Dartmouth's indoor COVID-19 testing was an extremely efficient process; we received our results on the same day of our arrival.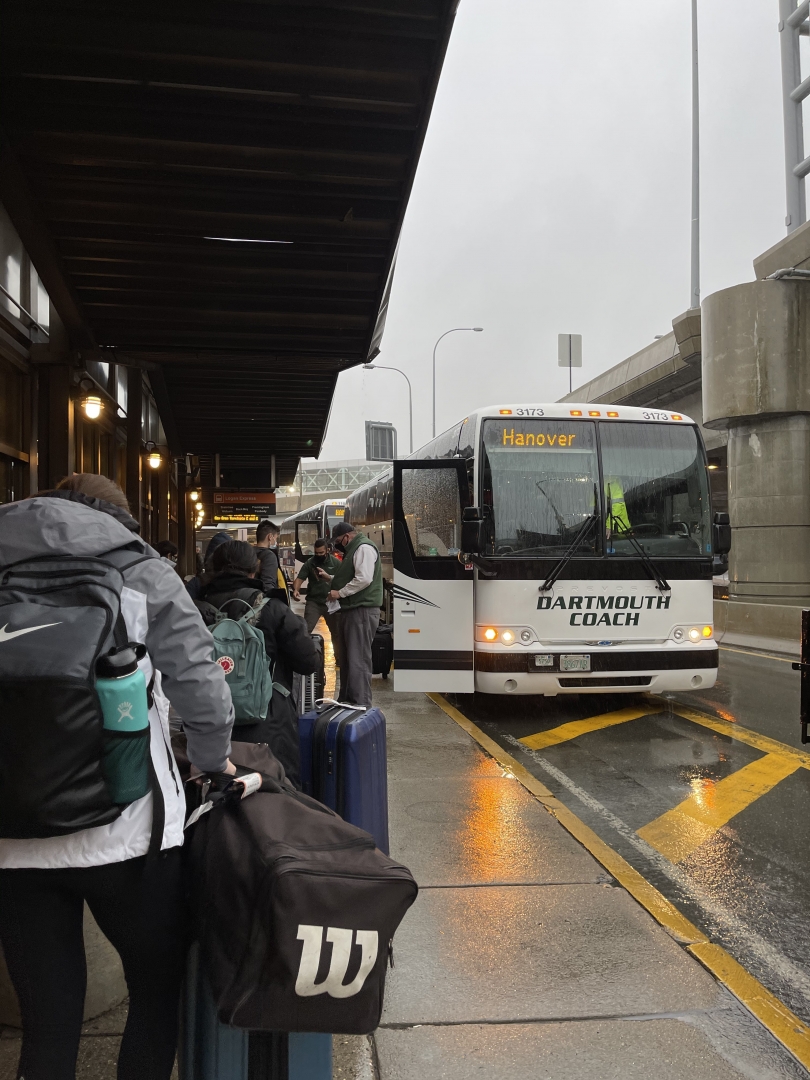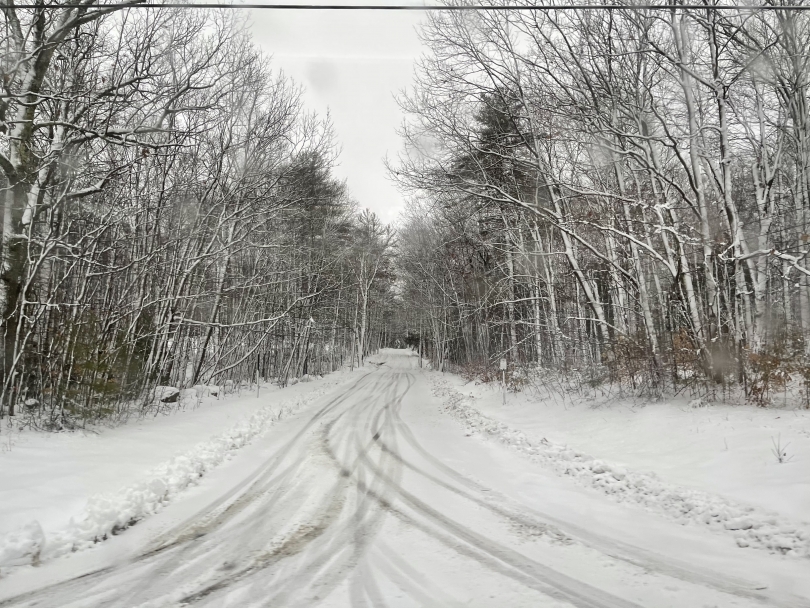 Once my test was complete, it was time to head to my dorm for the first time in eight weeks. A fresh white layer of snow coats the Green, where two soon-to-be ice-skating rinks will transform the heart of campus into a fabulous outdoor activity. Side note: if you ever want to see what the Dartmouth campus looks like at any point in time, be sure to check out the live webcam views.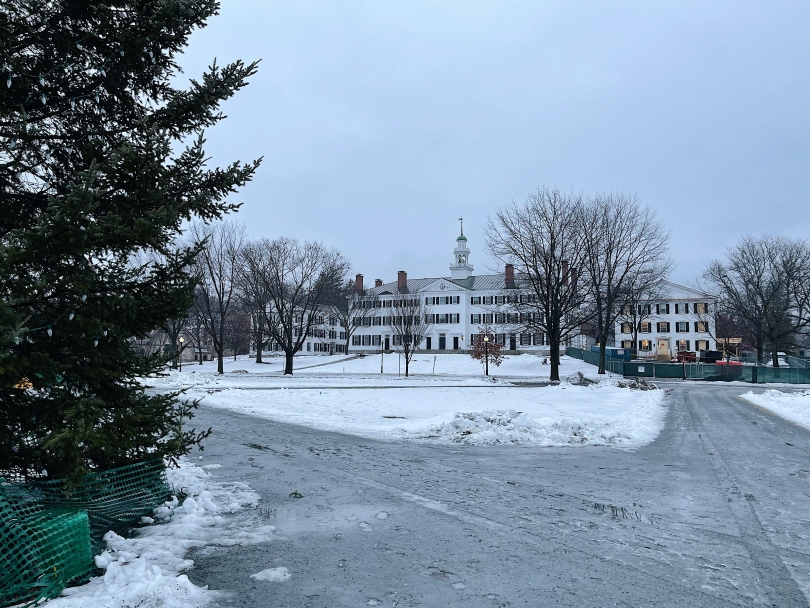 After wearing an N95 mask for half a day, I felt relieved to enter my familiar dorm room and begin the first stage of my arrival quarantine. I was fortunate to be assigned the same room as I had during the fall term, so all my items were already stored inside. Prior to my flight, I ordered all my quarantine meals online to get delivered straight to my dorm. A special shout out to the entire Dartmouth Dining team who put so much effort into ensuring that students have the very best in food and nutrition. On my way to pick up my pre-ordered lunch from the common room, I also picked up my West House welcome bag – which contained a welcome letter, an assortment of yummy snacks, and a purple West House beanie! I then proceeded to get my room ready for the winter term: unpacking my suitcases, cleaning surfaces with Clorox wipes, hanging clothes, reorganizing some decorations, and more.
Now that I have tested negative both before I left for Dartmouth and also my first test upon arrival, I have entered the second stage of arrival quarantine. We are allowed to leave our dorms for meal pick-up and walk outside with one other person socially-distanced. Next week, after the full arrival quarantine period is over, we'll gain access to the library, academic buildings, the gym, Collis Center, and other College facilities.
As I look out my window at the snow-covered grounds around my warm and cozy dorm, I can't help but wonder what this new term has in store. One thing is for sure, stepping out of my comfort zone this winter has given me another opportunity in my college journey to grow as both a student and a person.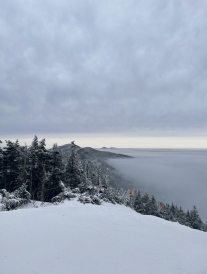 No matter your experience or budget, I'm sure you can make skiing a fun part of your winter Dartmouth experience if you would like. So how easy is it to ski at Dartmouth? I couldn't imagine it being easier! 

This weekend, I explored a local venue full of fun in White River Junction!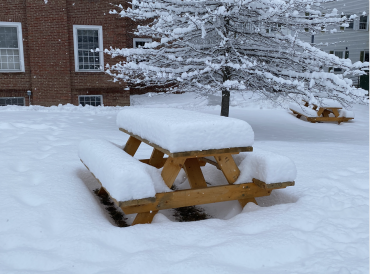 I am writing this blog post as I finish up my first week of the winter term.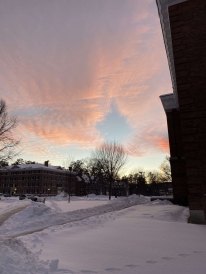 One of the many considerations for me when looking at colleges, was the availability of research—something which Dartmouth is great for! Read on to hear more!

Where I'm at on my pre-health journey and how I've taken advantage of what Dartmouth has to offer.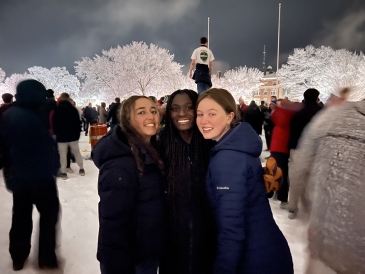 The first snowfall turns the Green into a war zone. Here's why I love this tradition!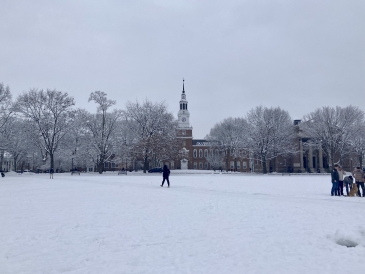 Plot twist: I didn't want to go to a school with cold weather. Here's how I've been pleasantly surprised by Dartmouth's winter so far!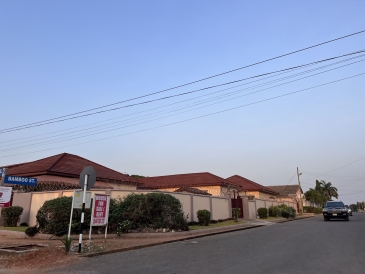 Winter + Interim = Winterim! (Aka a blissful 6-week pause from the academic year). Here's how I spent the time.

I realised many of my posts relate to different parts of my identity: being multiracial, being Latino, being queer, and much more. But here, I seem to have never talked about being Christian!
Antônio Jorge Medeiros Batista Silva
2025