« All Posts by this Blogger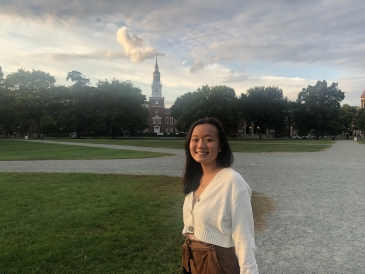 Sophomore Year on the Horizon
Wow, one year ago I was a freshman about to embark on a journey from the suburbs of southern California to Hanover, New Hampshire. I scoured YouTube for the best dorm packing lists, the People Places Pines website for last-minute Dartmouth student advice, and the worldwide web for any information I could find about moving into college.
Despite my extensive planning, this past year has taught me that you'll never be truly prepared for everything; it's much better to let the unexpected adventures sweep you off your feet. Enjoy Dartmouth's profound sense of place by spontaneously swimming the Connecticut River to Vermont, making the 7-mile round trip from Baker-Berry Library to the Organic Farm, and climbing to the top of Gile Mountain to enjoy panoramic views. Last-minute expeditions like these have stuck with me and made me smile. Of course, be sure to stay on top of your studies; plan group study sessions with friends in the Collis rooms, or if it's a sunny day, work outside on the Green. Embrace the novelty of it all, and keep an open mind!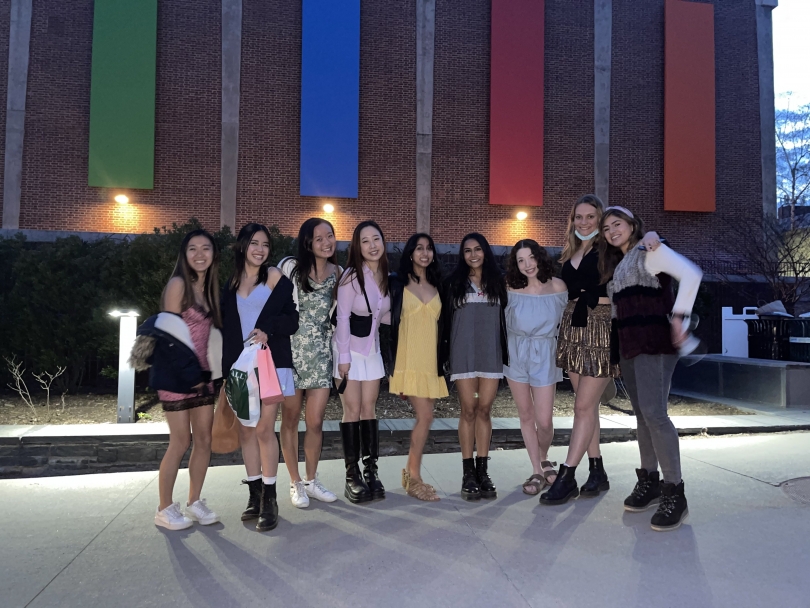 With almost all of the campus vaccinated, I'm so excited to return to a more normal school year with in-person classes, getting to know my residents as an undergraduate advisor (UGA), fall football games, rush, and traditions like the Homecoming bonfire (which will happen for both '24s and '25s this year). This fall, I'm enrolled in three courses — ECON 39: International Trade, ENVS 17: Marine Policy, and ENVS 3: Environment and Society, all of which I'll write more about in a future blog post. My schedule has worked out so that my classes will all take place Mondays, Wednesdays, and Fridays at the 10/11/12 times, leaving my Tuesdays and Thursdays open to focus on clubs and extracurriculars like water polo, writing for The Dartmouth, Women in Business, and of course blogging for People Places Pines! It's exciting that I get to return to the physical classroom and take classes beyond a Zoom screen this upcoming term. I've really missed the face-to-face interactions, and I'll get to take my professors out to lunch through Dartmouth's lovely "Take a Faculty Member to Lunch Program."
I am looking forward to finalizing my major plans and sharing a day-in-my-life taking in-person classes in a more normal school year. Sophomore year is on the horizon!