« All Posts by this Blogger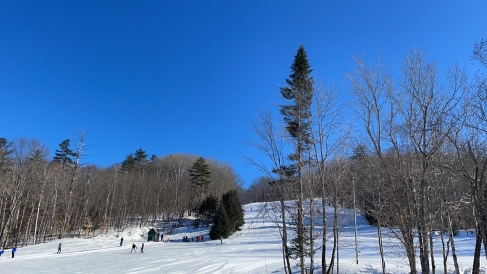 Winter Weekend at the Dartmouth Skiway!
This past weekend, I decided to go with some friends to the Dartmouth Skiway. I had already gone earlier this term and was amazed at how convenient and affordable the whole experience was. Therefore, I decided I had to go back again!
To get to the Skiway, shuttles run from Dartmouth to the Skiway during the weekend for free, so traveling to the Skiway is super easy. They come through every hour, so you can really customize your trip to your schedule. It also only takes 20 minutes to get there, so driving up yourself is also an option. Once you're at the Skiway, you can rent skis/snowboards for only $20 as a Dartmouth student. Furthermore, a daily ski pass is also only $20 for Dartmouth students with great deals for season passes as well. I scheduled my rentals ahead of time, so they were already there waiting for me when I arrived! In fact, I went from my room to the chair lift in less than 30 minutes!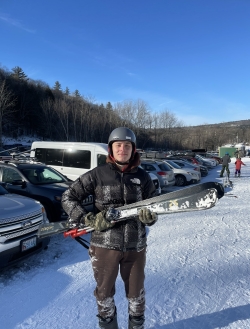 I had a great skiing experience, as I taught my friends how to ski and saw people I knew from different spaces on campus. We had a huge snowstorm last week, so the snow was still soft and thick on the mountains! While I used to see skiing as a very expensive and time-consuming activity, Dartmouth has allowed me to take casual trips when I have some free time! In fact, I was able to get back to campus in the afternoon after having only spent $40 in total for a day of skiing! If you don't know how to ski, don't worry! There are group lessons that you can take with student teachers, which makes it not only a great way to learn how to ski (or snowboard) but also to meet more people. 
For avid skiers, there are other mountains near Dartmouth as well, such as Sugarbush and Killington in Vermont! My Freshman Winter, I took a bus all the way to Mad River Glen in Vermont for a ski trip with my friends. I don't think I'll be going that far this year though, as I've really enjoyed the convenience and conditions of the Skiway. In fact, me and my friends already agreed that we'll have to go back again this winter!