« All Posts by this Blogger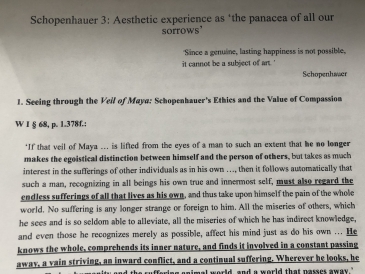 Learning about happiness in my First-Year Seminar!
I picked my first-year seminar without doing much research (which I do not recommend), but fortunately it worked out for me! My first-year seminar, which is a general degree requirement, is called Pessimism and Happiness, and I picked it because I thought it would be interesting to learn more about the idea of happiness, the thing that most of us are chasing in life. After the first day of class, however, I realized that this class was actually about pessimism, philosophy, and classics. Although I had limited knowledge in all these areas, I was drawn in by the contagious energy of the professor, Michael Lurie. I was intimated, but I realized that I would never get a chance to spend several weeks focused on the idea of pessimism again, so I decided to stay in the class!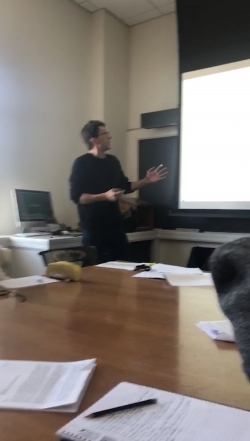 So far, my first-year seminar has been one of my favorite classes this term. The great thing about philosophy is that even if you don't have much experience in the area, you can use your life experiences to better understand the big questions that are being asked. In my class, we are exploring the idea that all life is suffering by reading texts from Schopenhauer, Nietzsche, and the Greeks. Depressing, right? One would think so, but my professor spins a cheerful tone in all our discussions and its actually surprisingly uplifting to talk to other students about the inevitable suffering of life. In the class, we post discussion comments before class, with topics ranging from the importance of compassion, Schopenhauer's value of aesthetics, to how ancient Greek poetry relates to the modern idea of pessimism. Later in class, we are allowed to expand on our discussion ideas while the professor provides further explanations on any readings assigned.
As I spend more and more time reflecting on the nature of life, pessimism, and happiness, I have seen tremendous internal growth in how I view the world. If it wasn't for having to take a first-year seminar class, I would have never gone anywhere near a class about philosophy and classics. However, I'm so glad that I was introduced to these topics by an amazing professor. This class has inspired me to think more about philosophy, and I've even started to attend Philosophy Club meetings with my friends, wanting to explore the field more. At dinner with my friends, I sometimes bring up discussions I've had in class that day, and it's so great to see what my friends think about the big life questions I'm considering in class. My experience with my First-Year Seminar is just one example of how Dartmouth's liberal arts curriculum forces students to explore other fields and find interests that they might never have expected. It's amazing how sandwiched between my computer science and economics classes is my seminar on pessimism, something I never even thought about before coming to Dartmouth. With a few weeks left in the term, I look forward to writing a Socratic Dialogue, a Gobbet, and more!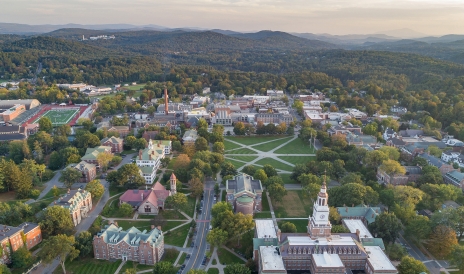 I can't believe it. The final blog post of my junior year.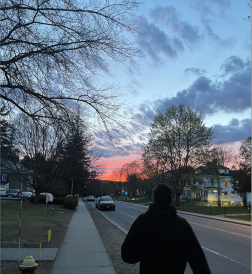 I want to share with you all the kind of friends that you can expect to make at Dartmouth.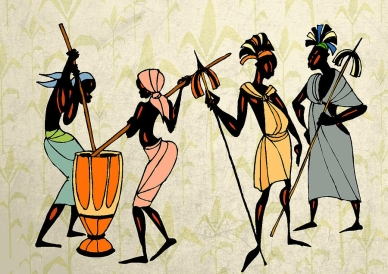 African and African American Studies (AAAS) encourages people to think about how history shapes the present and engage with the past to envision a more just and equitable future collaboratively.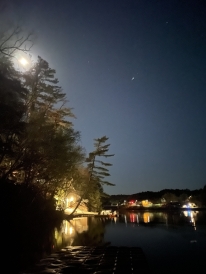 A reflection on my first year in the woods.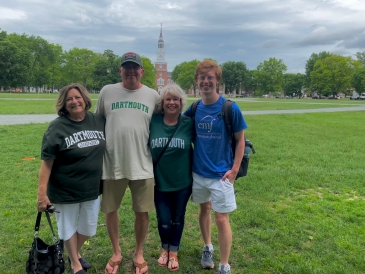 Well, it is that time of the term again where everyone hides in the library for a few day, but I first had an amazing weekend to celebrate this term before I get started on my finals!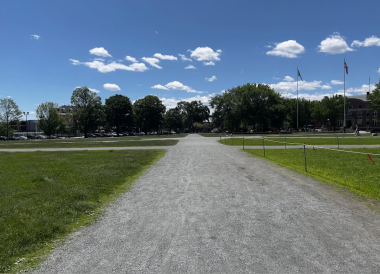 I am using this blog post as my final reflection on my first year at Dartmouth College!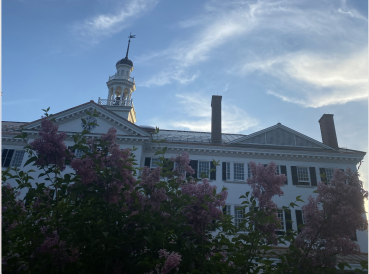 With freshman year coming to a close, I wrote a Thank You note to one of the best years!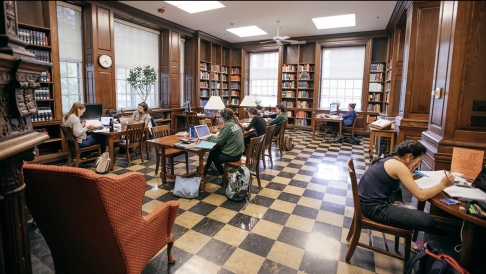 As my first spring term at Dartmouth gradually comes to an end, I'd love to share the classes I've taken and learned to love this term.

A look back at my first year at Dartmouth!

Brandon Mioduszewski
2025