« All Posts by this Blogger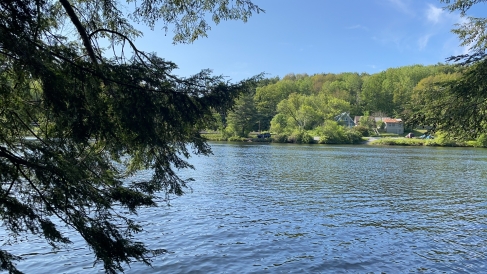 Goodbye, People Places Pines!
Before reading this final blog post, I decided to look through my blog profile, which encompasses four years of blogs. In many ways, my posts here are a summary of my time at Dartmouth, capturing my thoughts and experiences at different chapters of my Dartmouth experience. Therefore, to cap off my Dartmouth experience and final blog post, I thought I would share the most important lessons I've taken from the past four years. I will take these lessons into new adventures ahead, and I hope they can be helpful for anyone reading as well! 
1. First, I've learned that pushing yourself to being "uncomfortable" can lead to great experiences. This certainly doesn't apply to everyone, but as a more introverted person I often prefer staying in and watching TV instead of going out and doing something, whether that's watching a performance, playing a sport, or just hanging out. While staying in always seems like the more comfortable option, I've found that my best memories here are when I do things that make me slightly uncomfortable. For any soon to be college students out there, I encourage you to audition for that performance group, try out for that sports team, or apply for that club. While it's always a little scary to put yourself out there, you never know where that first step might take you! 
2. Next, don't compare your college experience with other people's. When I first entered Dartmouth, I wanted to do everything everyone else was doing. However, I now realize that your Dartmouth experience should be shaped by your own interests and backgrounds, and not what everyone else is doing. At Dartmouth, the culture can be biased towards certain clubs, hobbies, and even career paths. Furthermore, it can certainly be overwhelming to scroll through social media and see all the cool things your friends are doing. Recognizing the influence that the Dartmouth "bubble" has on you and making an intentional effort to shape your own college experience can help make it much more fulfilling, and something I'm continuing to work on even in my last days here! 
3. Finally, and perhaps most importantly, don't fall in the trap of doing something "next time". We all lead very busy lives at Dartmouth, and the ten-week quarters make each term fly by. Therefore, I often catch myself seeing a friend around campus and asking to get a meal later in the week, or to hang out when we're done with a specific assignment. Whenever possible, don't push things to "next time" and try to give the people you love your time in the present. Time truly flies by, and you never know how many "next time's" you'll have until you have to say goodbye.
I am very grateful for the memories and friendships that Dartmouth has given me, and hope to be back sooner than later. Until then, I'll scroll through my blog posts, reminiscing on all the places I went, and all the things I did. Goodbye, People Places Pines! It has been such a pleasure.