« All Posts by this Blogger
Everything I was worried about... and why you shouldn't be!
Although I'm still working through my spring term (just finished two midterms this week!), my first year at Dartmouth is in many ways over. Looking back, Dartmouth has been so much fun. Spending the past month stuck at home, I've found myself missing Dartmouth more and more.
However, the last time I was home for this long was the summer, and I definitely wasn't missing Dartmouth. In fact, I spent most of the summer in nervous anticipation for my first experience of college. Although there was a lot I was excited about, there was also a lot I was worried about. Last week, I virtually hosted an incoming student, and it was funny to me how he shared a lot of the worries I once had. Hopefully I can help another incoming student or two by sharing my worries -  and why I'm no longer worried about them. 
No. 1

1. I've always lived in a city. Am I going to feel bored and isolated in Hanover?

A part of the reason why I decided to go to Dartmouth was that it would allow me to be a new environment. However, as someone who isn't "outdoorsy," I did have my doubts about not being in the city for the first time. However, hopefully all the diverse range of experiences on my blog will show you that there is so much to do here. In fact, even after a year here, half of my bucket list hasn't been ticked off yet! The term goes by so fast and looking back, there are so many things I wanted to do that I haven't, and so many things I've done that I never expected to. I still haven't relaxed at the river or gone sledding at the golf course, but I'm be able to do these things next year, and I hope to see some of you there too!  

No. 2

2. Dartmouth and Greek life…

Anyone who looks up Dartmouth will inevitably stumble across its Greek life reputation. As I read about stories online all summer, I began to worry how I would interact with Greek life. I think the best thing I could hear back then is that put simply, Greek life at Dartmouth is an extremely open and welcoming space. Even as a freshman, you can basically hang out at any house you like. Everyone is excited to meet new people, and I've definitely developed some of my friendships by spending some nights hanging out and talking at a house. Although it was an aspect of Dartmouth life that I was once worried about, it has now become something I miss. 

No. 3

3. Will I make friends?

"Will I make friends?" is a question I asked myself basically every year as I went to new summer camps, new schools, and most recently, Dartmouth. However, having asked this question to myself so many times, I've found that the answer is almost always yes. You are bound to find friends, especially in a new environment like college. This is even more the case at a place like Dartmouth, where the best part about the place is the warm and friendly people. If you're worried about making friends, that's definitely natural, but let me tell you that I found some of my closest friends here, and I'm sure you will too. If not, I'll be your friend!

Looking back on my main worries, they have now become my favorite aspects of Dartmouth! I hope my reflections have helped you, and if you're worried about anything else, let me know!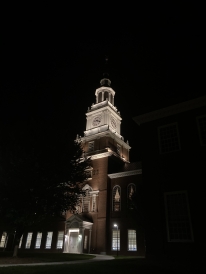 I sat down with my friend, Ali '20, who conducts interviews, to gain some insight into what students should expect for the interviews.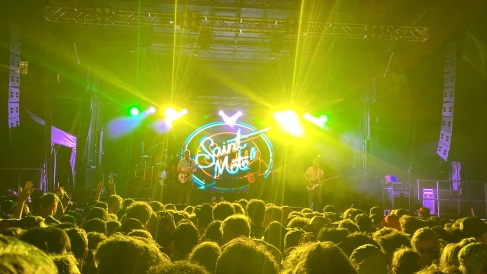 As the 23s, 24s, and 25s shared our first Green Key together, Dartmouth ended up bringing my middle-school self's favorite band to campus: here's how my Green Key went!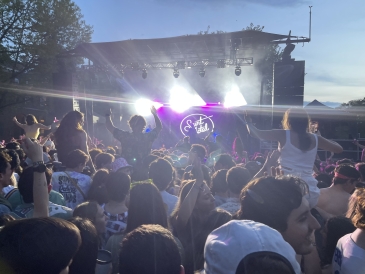 It's a Dartmouth tradition to celebrate Green Key every spring. What exactly is Green Key you ask? In short, it is one of the best weekends ever.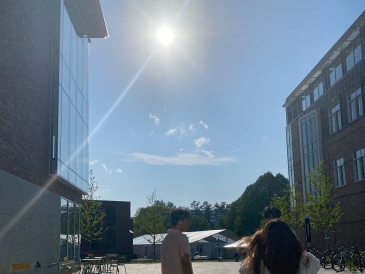 Here are some reflections and thoughts I had undergoing my last term of freshman year!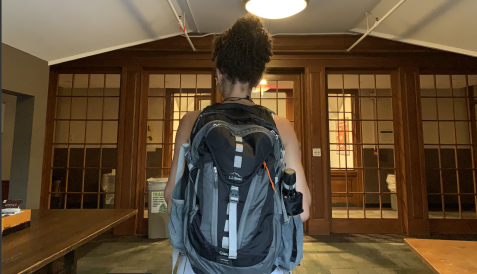 My most used item on campus by far is my L.L.Bean Quad Pack. Because I don't go anywhere without it, I've perfected its contents to perfectly accommodate my day-to-day life.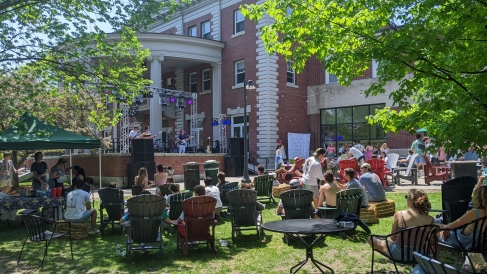 I never considered myself to be a "Woo-Hoo!" type of person, but the Dartmouth community works wonders…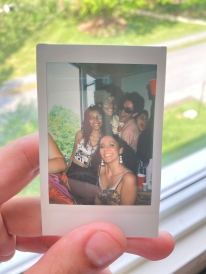 This was my first Green Key. Although a bit unsure of how these Dartmouth traditions work, I had a lovely experience! Come check it out!
Antônio Jorge Medeiros Batista Silva
2025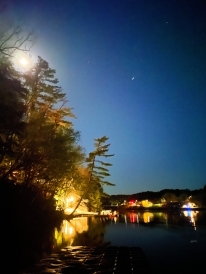 My tips for surviving an Upper Valley heat wave!

I am writing this blog post as I enter week 9 of my spring term. The weather is so sunny, refreshing, and awesome (it reminds me a lot of the weather in California). I am dedicating this post as a reflection on my week 8.