You are here
« All Posts by this Blogger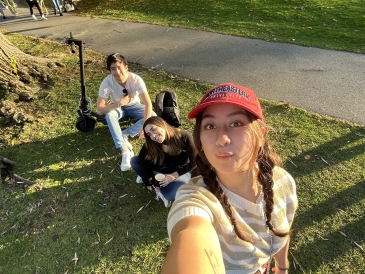 Weekend Trip to Boston!
One of the things that I like most about Dartmouth is that, even though it is located in a college town, it is close to one of my favorite cities: Boston. This past weekend, I decided to pay a visit to my friends from home (Peru) that go to schools in Boston.  I took this decision randomly during my Friday night as I went on the website for the Dartmouth Coach (the bus that drives from Hanover to Boston or NYC), and bought my ticket for a reasonable price. Even though my trip was planned in a last-minute matter, my ticket price was not more expensive than if I would have bought it months in advance. This is very helpful to me because it encourages me to take spontaneous trips like this without a price burden.
The next day, I woke up at 6:15am, changed, and headed to the bus station to catch my ride 6:40am ride. The bus seats are very comfortable so I slept my whole journey there, and woke up to the sun shining on the beautiful Boston streets at 9:30am. I got off at Boston South Station and took a cab to my friend's school. We then went out for brunch at Tatte Bakery & Cafe and caught up on life. Afterwards, we decided to go to one of her school's buildings to study together; this trip was during midterms season so I had to study for an upcoming exam and she worked on her homework. Studying together knowing we go to different colleges was a crazy experience, and it reminded me of the times we used to study together for high school exams back home.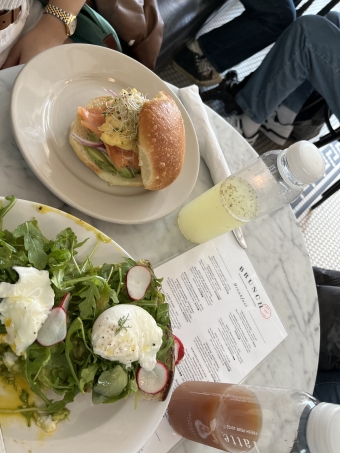 During lunch time, we went to Newbury Street, a popular shopping, dining and entertainment area. We met up with another Peruvian friend at a Japanese food restaurant and had a delicious meal together on the tables outside. It was peak foliage time so the weather was sunny and the colored leaves made the street look beautiful. For dessert, we headed to Boston Common (America's oldest park) and bought delicious donuts from one of the food trucks at the entrance. We ate them right by the pond as we chatted and admired the falling leaves.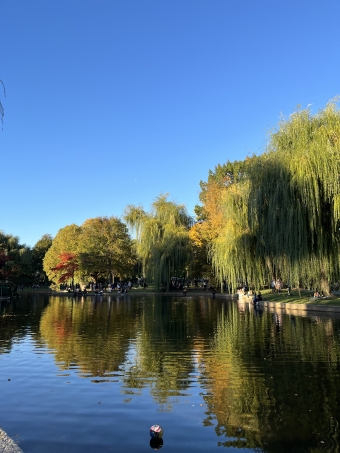 A few moments later, we decided to rent Blue Bikes, Boston's famous bicycle sharing system that has stations all around the city. We all biked together to one of my friend's dorm, where we made popcorn and watched a horror movie. After late night talks and a good night sleep, I woke up early the next day to catch one of the morning bus rides back to Dartmouth. I finished some of my class readings on the way back to college, and made it home safe and sound after a few hours!
I had an amazing weekend visiting friends from home, and I am very glad I can do things like these by being close to Boston and having accessible transportation to get there.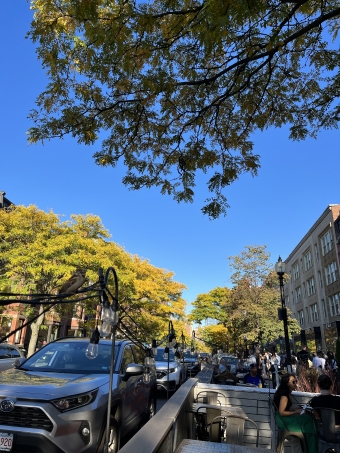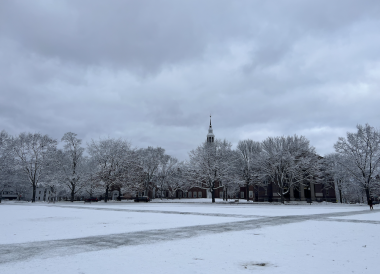 Congratulations to the newest members of the Class of 2027! Unlike our now '27s, I was still applying and interviewing for colleges this time last year. Here is how I managed my regular decision process!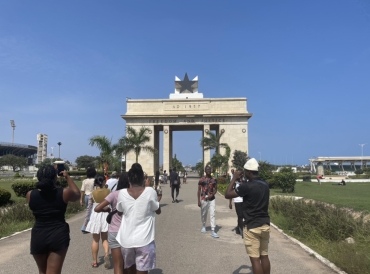 My study abroad last fall was honestly one of my most formative academic and personal experiences since I started at Dartmouth.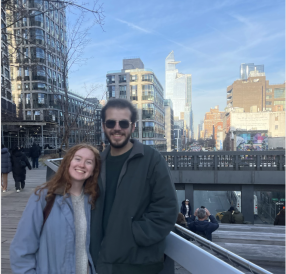 I interviewed my friend, Catherine, who went to high school in downtown Manhattan on her transition to school here at rural Dartmouth.

This weekend, I explored a local venue full of fun in White River Junction!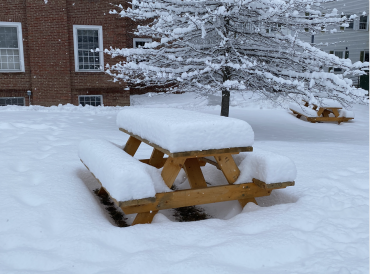 I am writing this blog post as I finish up my first week of the winter term.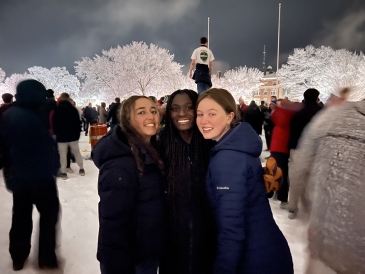 The first snowfall turns the Green into a war zone. Here's why I love this tradition!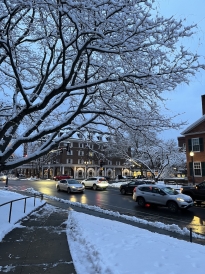 My internship at the Thayer School of Engineering!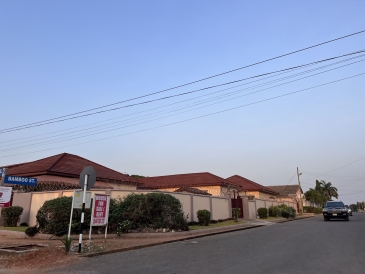 Winter + Interim = Winterim! (Aka a blissful 6-week pause from the academic year). Here's how I spent the time.

I wanted to let you in on my Greek life experience and give you my take on making friends and connections without it.