« All Posts by this Blogger
Rating all the places I've eaten so far in New Hampshire
This post is all about my favourite part of life - eating food - so get your reading appetite up, and feast your eyes on some of the best that the Upper Valley has to offer!
FoCo is the main dining hall at Dartmouth, and receives a large amount of foot traffic on a daily basis due to its varied options and the fact you can grab as much as you can eat in any given sitting. I generally go there for breakfast and lunch, as they usually have something I'll like and the breakfast is fairly consistent in the choices available (they have nutella and bagels, what can I say). In all honesty? The food there is pretty okay. There are certainly other options within the Dartmouth Dining umbrella that provide nicer quality (getting to restaurant or takeaway level) food, but the real perk in my and many other people's opinions is the fact you can eat as much as you want. The food tastes nice and when it hits, it HITS. Sometimes they even have themed dinners such as harvest or Canadian Thanksgiving (cranberry on pizza??) where the food is truly a sight to behold. The gem here is the deserts, every day they have a brand new assortment of sweet and savoury delights that make my mouth water, and they're the best desserts on campus in my opinion! Overall I'll give FoCo: a solid 7/10

No. 2

The Courtyard Cafe (the Hop)

If there is one place to go for awesome food on campus, this is definitely it. What can I say about the Hop? Amazing food, good vibes, freshly made, and they have another section with snacks and sweets where you can buy extras to go with your meal! The food here is generally grilled or fried, and so the lack of healthier regular meals does stack against all of the positives, but there is also an amazing (or so I am told) salad bar where you can have a salad personally made for you! This is where I usually go with friends for a good meal, and the burgers and quesos are honestly restaurant level. I would come here even if it wasn't a Dartmouth Dining location. It's that good. (P.S. try a bob if you get the chance). The Hop? 8.5/10

This is generally voted by the student population to be the best place to eat on campus, and with good reason. It's not my favourite place (the Hop rules supreme here), but I certainly can see where the hype comes from. Hungry at breakfast?? They have freshly made breakfast bagels and English muffins, not to mention smoothies. Lunch? Come get a sandwich and some Boba. Dinner time? Sushi, stir fry, and pasta, all made to order freshly. This all goes without saying you can buy an assortment of branded snacks with your DBA (Dining Dollars) here, and it's situated right on the green so you have a beautiful place to eat. My only gripe is the amount of choice, but the quality here is head and shoulders above the rest. I'll give it a 8.25/10

Novack is a simple cafe - it's a great place to meet friends, socialise, study, and get great coffee! They serve Starbucks which is pretty cool, meaning you can get real SB on your Dining Dollar plan, and grab a lovely hot sandwich alongside! It can get pretty congested at peak times, but where it truly shines for me is at Late Night. Between 9 PM and 12 AM, you have a $5.25 meal swipe, meaning you can go to Novack and get one of those irresponsible but let's be honest, essential late-night coffees to spur you on in your night of studying. Novack has come in clutch multiple times since I got here, and so I'll give it an 8/10

So now we are onto the off-campus options, and these of course are the places that cost actual dollars - not the 'magic' Dining Dollars that are so easy to spend on iced white mochas in one week at Novack. This means value must be taken into consideration when it comes to the rating of each place! With that being said, let's get onto some of them!

Perhaps the most iconic eatery to Dartmouth students: Lou's is an insanely popular place to go eat, with it being packed pretty much every day at peak times. The breakfasts and lunches they offer there are honestly really high quality and can definitely satisfy any appetite. I have been on two occasions now and can verify that the pancakes, the Big Green (one of the most surprisingly hard meals to finish of my life), and the maple benedict, are all amazing options that hit the spot. Lou's is also firmly ingrained in Dartmouth's student culture, being immortalised by the 'Lou's challenge', in which students pull an all-nighter studying (usually fueled by late-night coffees), and then go for breakfast at Lou's when they open at 7:00 AM. It doesn't sound particularly hard, but I must say the second day running is NOT fun, so make sure it's a weekend with nothing heavy to do. Overall: great food, great vibes, slightly higher prices than I'd hope but still great value for the quality; I'd give Lou's a solid 9/10!

Molly's is the local bar-restaurant and serves classic American bar food that always hits well. I would say that the value here is also pretty good as the prices are as you might expect from a higher-end place with great quality food. I would say Molly's is the ideal place to come with a group of friends late at night and have a nice evening meal - just make sure you can get a table first: it gets PACKED. I got a pizza on my visit, and I was NOT disappointed. Overall? 8.5/10

No. 8

TukTuk Thai Cuisine

TukTuk is another quality place to eat. I'd actually say that it might have the best value in Hanover, as they serve really high-quality food at reasonable prices, and I was surprised coming from a built-up area to Hanover to discover a source of Beautiful Thai food! The menu is large and varied, the staff are really friendly and helpful, and the atmosphere inside is that of a nice cozy restaurant. I have had the curry and a few starters in TukTuk, and I must say it is very worthy of an 8.75/10

The only place on this list that doesn't reside within Hanover (West Lebanon let's go!), The Four Aces is the quintessential 60s/70s diner that not only serves amazing food that we shall look at in a moment but is adorned all over with classic American decor and quotes from various famous people. It is almost like being transported back in time, and the level of service is incredible. Honestly, coming from England? I feel like I've been put in an American movie being in there. The food as I mentioned is awesome - I got a roast turkey and gravy sandwich with mashed potatoes - and leaves nothing to be improved. Pricing is actually amazing in there too, which gives me no choice but to crown The Four Aces top of my rankings, with a solid 9.5/10!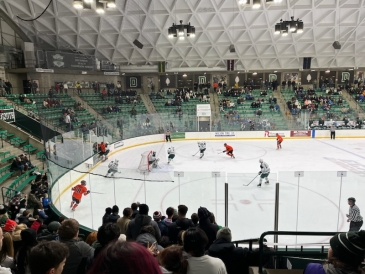 During winter at Dartmouth, hockey is a pretty big deal. There's no game more important, though, than the annual bout against Princeton! Here is why it is so anticipated every year!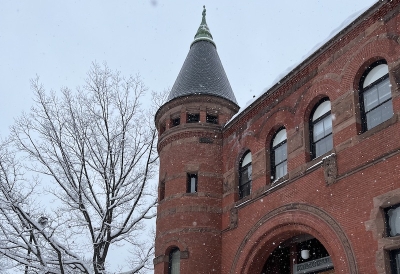 When Celsius and Fahrenheit read the same value, that's when you know something is wrong. Read on to find out how I survived a weekend of extreme temperature at Dartmouth.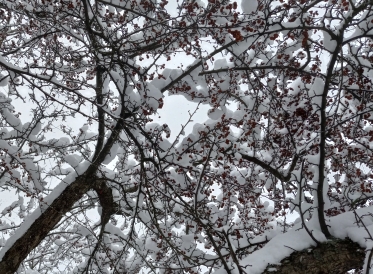 For this blog post, I want to talk about a few special people I have met thanks to the opportunities Dartmouth provides.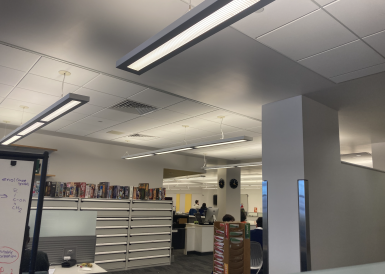 Read along if you're interested in Dartmouth students' favorite spots in the library!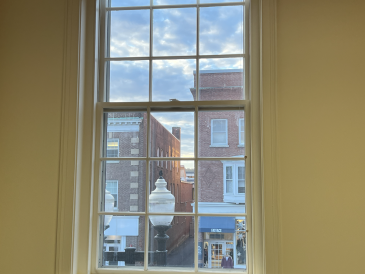 I want to utilize this blog post to update you all on my life and what I typically do in my day.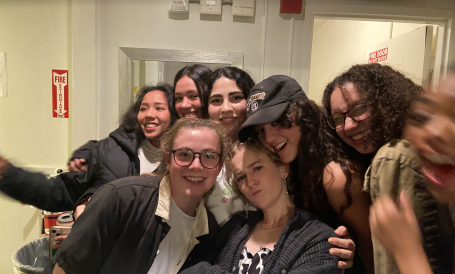 There is a place for everyone here as long as you're willing to look for it!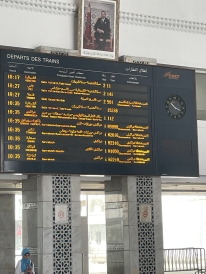 Curious about what applying for study abroad looks like at Dartmouth? Here's my experience!

Brandon Mioduszewski
2025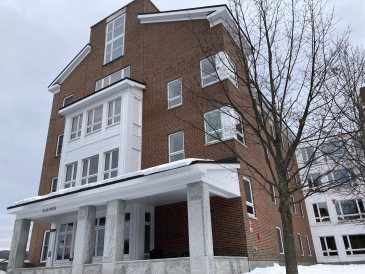 What is a Living Learning Community, exactly? And what's it like to live in one? Here's my experience so far with LLCs and the Asian and Asian American LLC!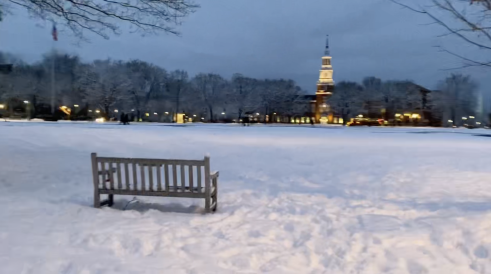 I am writing this blog post as I finish up my week 3 of the winter term as a sophomore.