« All Posts by this Blogger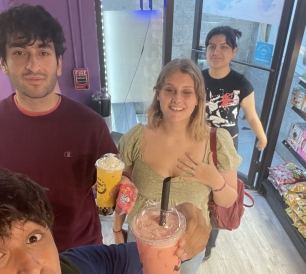 My Favorite Eating Spots In Hanover
Being an Indian, food has always been an important facilitator of my culture. I've grown up understanding that social relationships are heightened by the food you eat. Coming to a college environment, one that thrives on those social relationships, I was understandably curious about the food scene at Hanover. Building off that, here are my four favorite spots to eat in town (in no particular order!)
Molly's Restaurant and Bar: Molly's is an adorable tavern in town, that offers pizzas, bowls, and pub food for hungry eaters. The ambience in Molly's is absolutely terrific—everytime I'm there, my friends and I spend a good two hours eating, and taking in the brilliant vibes. My order is always a good plate of Fish & Chips (something I'm very particular about!) and it really hits the spot. My friends and I also engage in lively debates over a good plate of brick-oven nachos, which get demolished in about two minutes, so order wisely!
Tacos Y Tequila: This Mexican restaurant is an absolutely perfect spot for a chill night out with friends. There's an infectious energy that permeates the restaurant; I've never left without a smile! My go-to order is a chicken burrito bowl and a can of Coke to wash it down, but I've also heard from friends that the pork tacos are absolutely brilliant. My mom makes a mean bowl of Mexican food, so going to Tacos Y Tequila somehow reminds me of how close, yet far, home actually is.
Lou's Restaurant and Bakery: Whenever I wake up extra-hungry, Lou's is my go-to breakfast place! I love eating a good California Breakfast Sandwich with some home fries and a Mocha shake, but my new favorite is the acai smoothie bowl (try it out if you're ever in the area!) Lou's was the first restaurant I ever ate at when I came to Dartmouth with my family, so I definitely think the experience is heightened by the emotional attachment I have to it. But an order at Lou's can never fail you, so definitely check it out.
Domino's: While this may have every self-proclaimed foodie roll their eyes, hear me out. Coming from India, everything in my life absolutely changed, so it was comforting to know that from New Delhi to Hanover, Domino's didn't. Domino's represents my childhood and a sense of comfort from back home. It's also the best spot to go at midnight if you're willing to make the walk with a few friends and eat in the parking lot outside! I can eat an entire plate of 32-piece parmesan bread bites, so make sure to order your own!
(Honorable mention: I also love BubbleTea4U, an amazing boba place in town! Check it out for sure!)
Food represents something beyond sustenance to me—it is honestly become the way I establish home in new environments. The bustling food scene in Hanover honestly represents that for me, and it has rooted me in this new, exciting, but sometimes terrifying place.
I take comfort in knowing that my idea of home is perhaps just a meal away.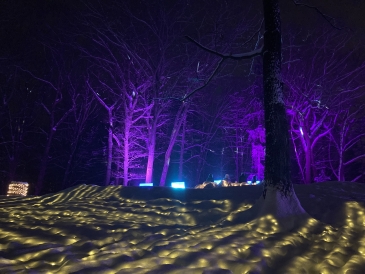 The 2023 winter term was a whirlwind of new experiences and a slow but steady integration with the Dartmouth groove. Here's what I thought about the previous term and what I want to do/change looking ahead!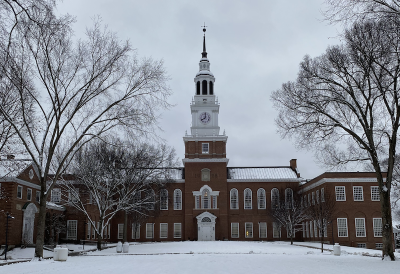 Why I chose the Big Green, and what I've learned about it since.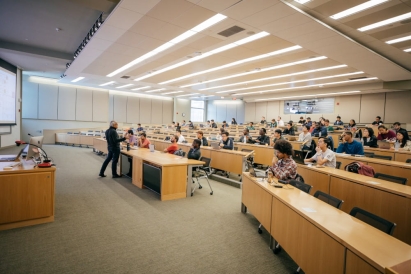 Professor-student relationships are a critical component of college! In this post, I talk about my experience with my professors and advice for prospective students.

Brandon Mioduszewski
2025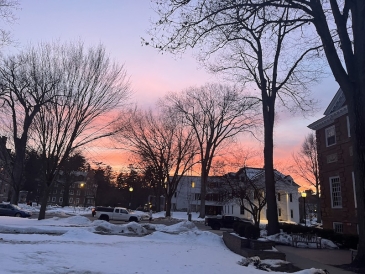 Spring Break on campus with good friends and lots of sleep!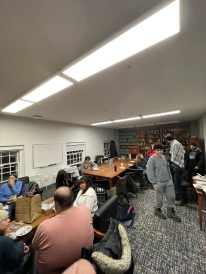 I am officially halfway done with my Dartmouth experience! In this post, I reflect on the original reasons I chose to come to Dartmouth, and whether or not my experience has lived up to my expectations.

Brandon Mioduszewski
2025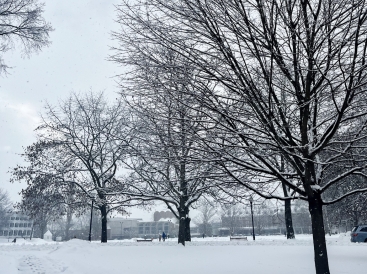 What is the Student Wellness Center? Pet Therapy, Massage Chairs, and more! Read about my newfound favorite location on campus.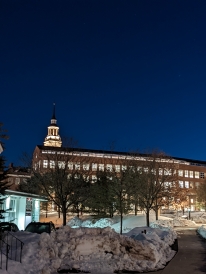 Finding a career is one of the hardest (and often most foreign) part of the college experience; here is how Dartmouth makes life easier!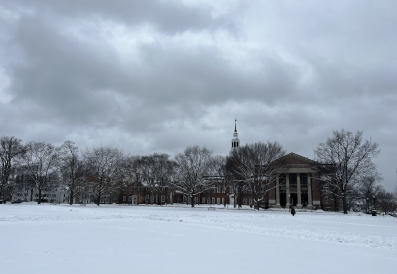 Instead of reflecting on what made me choose Dartmouth then, I want to elaborate on what makes me choose Dartmouth every single day I spend on this campus.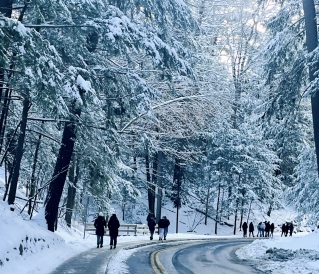 Why Dartmouth? As the College prepares to roll out decisions this month, meet a few students I interviewed as you begin imagining what your Dartmouth could look like!