You are here
« All Posts by this Blogger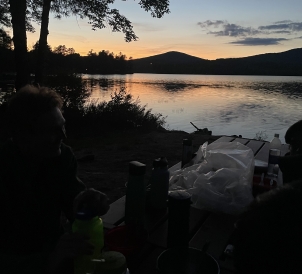 A (First Year) On (Trips).
My first week at Dartmouth in a nutshell: no cell service, barely any running water, no contact with the outside world … and just a Frisbee.
Regular college students around the United States can't really say that about their first week of freshman fall, but everyone knows that Dartmouth students are anything but regular! First Year Trips is an orientation program run by the DOC (Dartmouth Outing Club), where all interested freshmen leave the comfort of their dorm rooms and venture out into New Hampshire's unknown terrains. Trips range from very strenuous hiking in the gorgeous Appalachian mountains, to Cabin Camping & Cooking, to (as in my case) Frisbee and Field Day.
Trips is a Dartmouth convention, and a strong example of the time-old traditions that the college is known for. Students get a survey about a month prior, where they list their preferences for which trips they'd like to go on. Originally, I had signed up for Hiking & Yoga, but after a bout of COVID, I had requested to be put into a less strenuous trip, which the DOC very graciously accommodated. Now part of the thrill of trips is that they're shrouded in this thrilling secrecy, so in the interest of keeping the process as pure as possible for potential '27s, I won't give away too many of the things we did. I can however tell you that trips changed my outlook on Dartmouth, and gave me a small preview of my four years on this campus.
My trip started on the 3rd of September at 6:30 A.M., where a group of 200, groggy, un-matriculated '26s were made to dance to smash hits like Becky G's "Shower" and The Jackson 5's "Blame It On The Boogie". And then, we were off! Me, my seven co-trippees, and my two TLs (trip leaders) stayed at a cabin about 45 minutes away from campus. After a delicious lunch spread including pita bread, nut butter, and red pepper hummus, we started our day's activities. While we played a whole lot of frisbee, that wasn't ALL we did. Our group went paddleboarding and canoeing on the lake right beside the cabin! A few accidental falls and innumerable wet socks later, we called it a night.
Over the next two days, we played kickball, went on 3 mile hikes in the adjacent mountains, and shared some of our funniest stories with each other. On the fourth and final day, all the trips from my section came to the Dartmouth Ski Lodge, colloquially called the Sk-lodge, where a lot of surprises awaited us (which I won't get into!) When I left Trips, I felt like a part of me had changed. I had made friends that I shared deep inside jokes with, told some of my deepest secrets to, and shared some of my insecurities with about this new chapter of our lives. Roughing it out in the woods with a group of people is a bonding exercise like no other, and I can't recommend this whole experience enough.
Truthfully, First Year Trips is a process through which I discovered Dartmouth, and somehow, myself.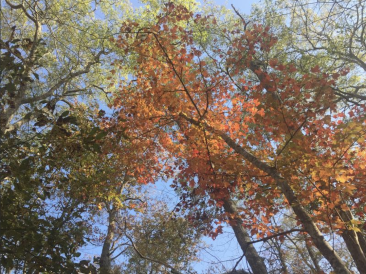 I interviewed Jeneen DiBenedetto Graham '96 about her Dartmouth experience and gained vivid insight about her reflection.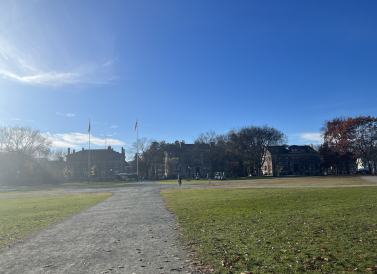 Coming to Dartmouth, I assumed that I was about to enter a space full of new experiences. Not only did my assumptions hold true, but they amplified over the course of weeks. Here is my reflection on the past three months and my winter break plans.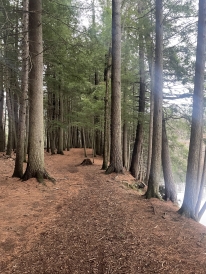 It seems like just yesterday I was walking to class on the first day of fall term. What have I learned since then? Click for a comprehensive guide!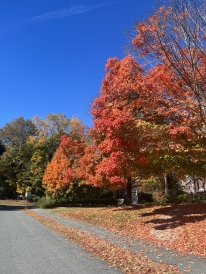 Find out why I never feel alone while exploring academics at Dartmouth.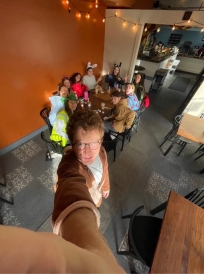 This week I talk about one of my new extracurricular involvements on-campus - working with DREAM!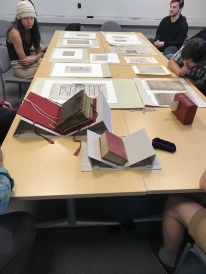 Dartmouth has so many opportunities for students to do, such as studying abroad or doing fellowships, but there are also smaller--yet still meaningful--opportunities for students to take advantage of while they are here.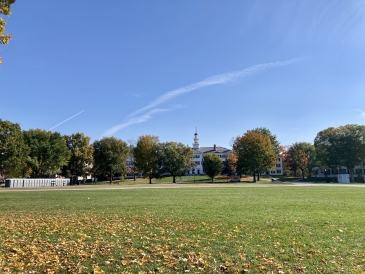 Now that my first term at Dartmouth is coming to a close, what would I write to myself 10 weeks ago when the term began?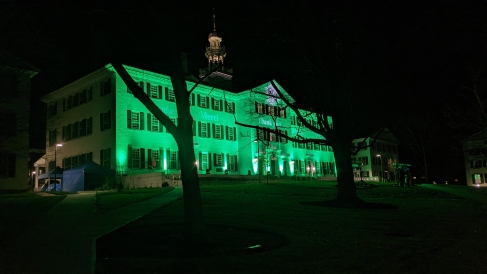 I'm 1/3 of the way done with my Dartmouth career, and I've learned a lot during this term alone. Let's do a recap of the past ten weeks!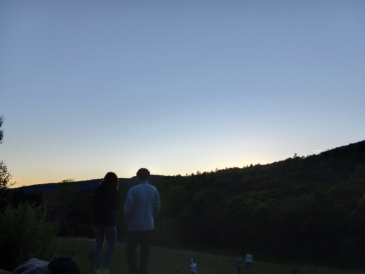 Here is my last blog post for this term, so I wanted to end it on a positive note. Here are the best moments from 22F, my favorite term at Dartmouth so far!