« All Posts by this Blogger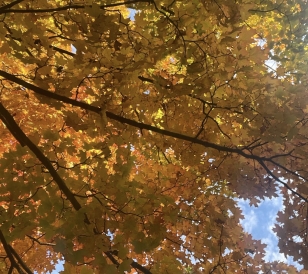 Early Decision: To Do or Not To Do?
November 1, 2021. I remember the day vividly—it was the day I submitted my application to Dartmouth. As confetti filled the screen, my eyes widened in excitement. This was the place I was meant to be, it had to be. I had given my all, filled out an application I was genuinely so proud of, and signed a binding agreement to come here if I was admitted. Just a little over a month later, when I got in, I felt like all my hard work had paid off. It was almost as if the universe had conspired, and instilled within me faith that this was the place I belonged at.
That's my story. Will it be yours? Early decision is a binding agreement that applicants sign with colleges when they apply early. If they get into that college, they must rescind all other applications, and instantly commit. Now that's a daunting commitment to make: I know that all potential early decision applicants will be thinking the same thing I am. So, I'm going to try to make your life easier, by dividing this post into to do or not to do.
Let's go!
To do: Now, why should you sign this binding agreement with Dartmouth? The answer, honestly, is very simple—if you love the place! That's why I did it. I grew up in a big city in India, and Hanover was a marked change from that. The presence of nature, the overarching sense of community, and certain student testimonials drew me into the allure of Dartmouth. My advice would be to reach out to current students as well as alumni, and have an objective conversation with them—ask them to lay out what they liked as well as what they did not.
When you have a greater sense of the big picture, you can objectively understand whether you fall into the to-do or not-to-do category. I've been at Dartmouth for a month and a half now, and honestly, I cannot picture myself anywhere. All those buzzwords I saw throughout the college application process (like 'tight-knit community', 'scenic views', and 'active student life') are actually very true! If any of these words entice you, I can attest to the fact that they, one hundred percent, represent the Dartmouth experience, and will find a way to become a part of yours!
Not to do: College admissions are a scary time. You almost feel like you're in competition with everyone, including yourself! The only reason I would caution against Early Decision is if you're going for a school's 'prestige' over its 'promise'. This holds true for any reputed academic institution, and not only Dartmouth. If you're looking at ED as a checklist of things — acceptance rates, SAT medians, number of APs, types of extra-curriculars — you are setting yourself up for inadvertent failure.
My advice for this category would extend beyond just reaching out to current students. It involves digging deeper within yourself and asking two questions: what can I give and what can I get from this college's experience? If you can answer both of those honestly, and are satisfied with your response, I strongly suggesting going the Early Decision route. If you're still confused, apply Regular Decision! That way, you still take a leap of faith, but with a padded safety net of sorts.
I used this mental framework when I applied Early Decision, and in hindsight, I'm so glad I did. There will be enough people that tell you what they think you need to hear, but I think a decision as personal as this requires deeper introspection and reflection. I hope this was helpful, and as always, please reach out if I can help colour your experience, just like so many Dartmouth students did mine!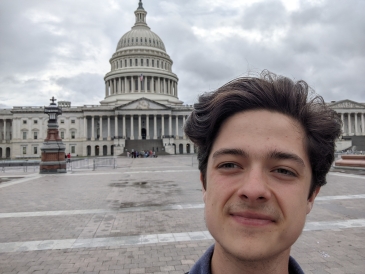 I'm officially halfway through my time at Dartmouth, and it's been a wonderful journey. Here are some reflections and thoughts about my future!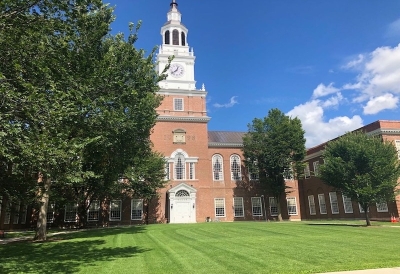 Highlights from my Dartmouth experience.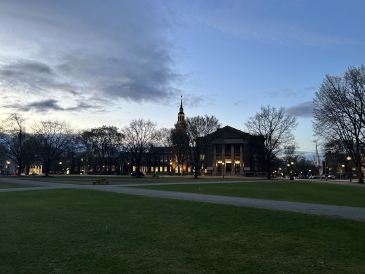 Despite the vast ocean that separates me and my dream school, I applied to Dartmouth College as an international student from Bangkok, Thailand in the early decision round. This wasn't just a leap of faith, I assure you.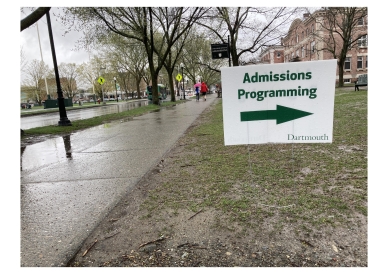 Congratulations to admitted students! Choosing a school to attend is a difficult choice (if needed), and oftentimes, emotions involved will be much more complex than "I fell in love with the campus." Here's my take on it all!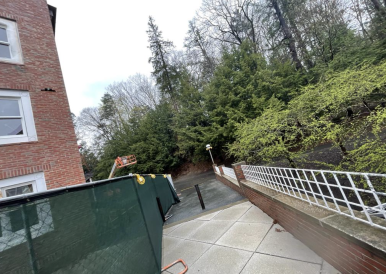 In this series, I interview random students and ask them their honest thoughts about Dartmouth.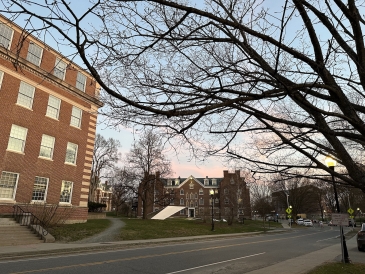 Congratulations to all accepted students! I know this was a rough process and additional challenging decisions have to be made. Therefore, here are some pieces of advice I would like to share.

As a Financial Aid student at Dartmouth, I work some on-campus jobs! I love the work I do, and in this blog I want to talk more about what it is like to work on campus!

I had no idea what I was getting into by committing to a college in the US, so it all seemed daunting. Here's the advice I would have given my high school senior self in mentally preparing for college.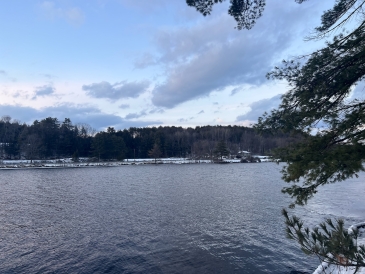 Bound is a unique fly-in summer program offered by Dartmouth. It's truly a valuable experience; I couldn't be more grateful for the Bound community.