« All Posts by this Blogger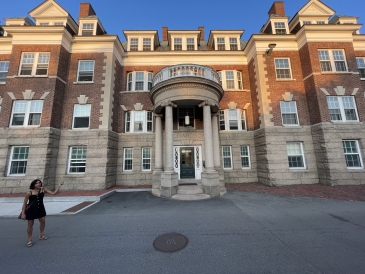 A Comprehensive Review of My Freshman Dorm
For any incoming college student, where they are going to live is a big source of concern — I know it was for me. I've lived my whole life in the same bedroom with a queen-size bed, and a bathroom all to myself. I was nervous: I'd grown accustomed to having a safe space where I could unwind and chill, away from the world, and the (supposed) horrors of communal bathrooms. But, when I reached Dartmouth, let's just say … a LOT changed.
The way Dartmouth's housing system works is through clusters of dormitories called 'houses' (think Harry Potter houses). My dorm is called Richardson, and it is a part of West House, whose other freshman dorms are Judge and French. In the seven weeks I've been at Dartmouth, I've come to really enjoy the housing system; West House has organized dinners, paintball events, trips to organic farms, and many more activities to ensure maximum bonding among its members—it's how I've found some of my closest friends!
Beyond housing, there is the actual dorm itself. Richardson is (I believe) one of the oldest dorms on campus. It is an absolutely beautiful large dorm that overlooks the Green, ensuring that all of its residents have a bee-line view of the majestic Baker-Berry library. Its location is super convenient; since we're situated just off the green, we can walk pretty much anywhere: the 1953 Class of Commons (also known as FoCo), Collis Centre the Hopkins Centre for Arts, and all hubs of student entertainment are just a short walk away.
Most of the dorms in Richardson have at least two rooms for three to four people in them. I live on the top floor, the third floor (a male-only floor), which means that the view I have of campus is absolutely spectacular! Unfortunately for my roommates and I, we got one of the only three people-single rooms on campus. While I was initially super apprehensive about this, I've come to really enjoy it. My roommates and I have definitely bonded and found a way to make this space our own.
Our room comes with three beds, three desks, one (inoperable) fireplace that looks really cool, and cupboards for all of us. I think that's my favorite part about Dartmouth's dorms — since they were built quite a long time ago, they give students the opportunity to create a confluence between the traditional and the modern. So don't be surprised (or alarmed!) if you see LED lights shining in a building that looks at least 100 years old here!
My advice though to everybody who, like I was, is nervous about freshman dorms — don't sweat it! All the dorms offer, beyond any amenities, a group of people that you get to know and closely interact with. Especially as the winter hits, a lot of us tend to stay longer periods of time in our dorms, and that's when we really bond! Over and beyond anything, I truly feel like I've found home at Richardson, and I have no doubt in my mind, that you will too.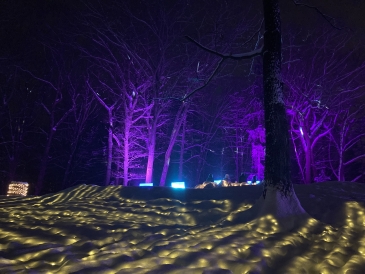 The 2023 winter term was a whirlwind of new experiences and a slow but steady integration with the Dartmouth groove. Here's what I thought about the previous term and what I want to do/change looking ahead!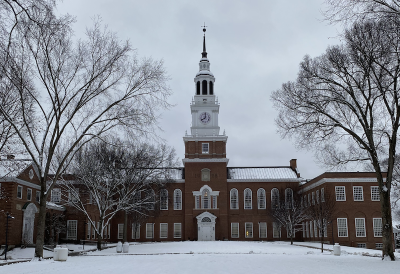 Why I chose the Big Green, and what I've learned about it since.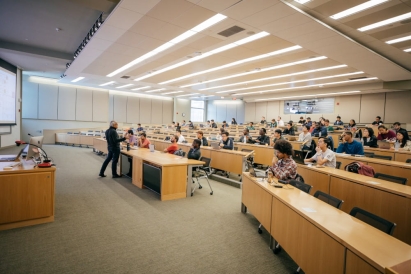 Professor-student relationships are a critical component of college! In this post, I talk about my experience with my professors and advice for prospective students.

Brandon Mioduszewski
2025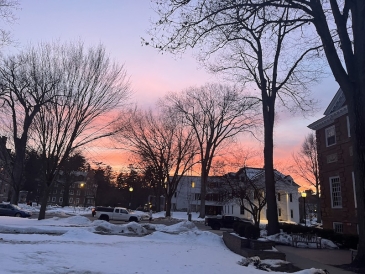 Spring Break on campus with good friends and lots of sleep!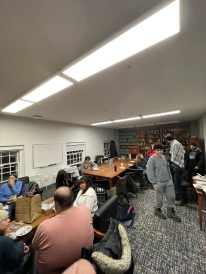 I am officially halfway done with my Dartmouth experience! In this post, I reflect on the original reasons I chose to come to Dartmouth, and whether or not my experience has lived up to my expectations.

Brandon Mioduszewski
2025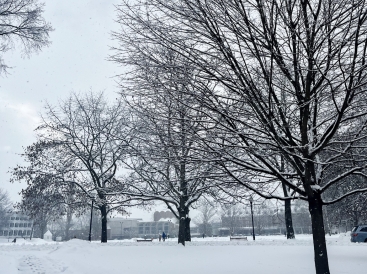 What is the Student Wellness Center? Pet Therapy, Massage Chairs, and more! Read about my newfound favorite location on campus.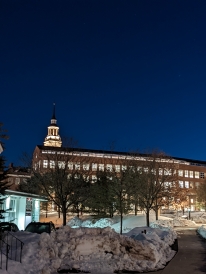 Finding a career is one of the hardest (and often most foreign) part of the college experience; here is how Dartmouth makes life easier!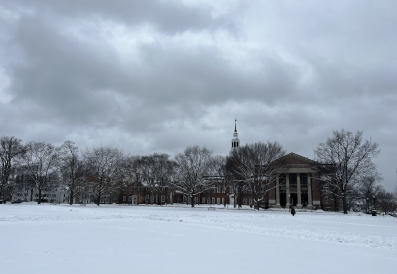 Instead of reflecting on what made me choose Dartmouth then, I want to elaborate on what makes me choose Dartmouth every single day I spend on this campus.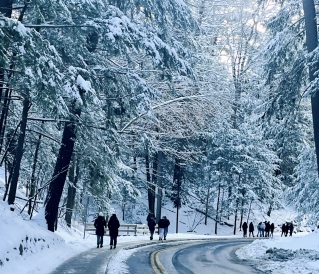 Why Dartmouth? As the College prepares to roll out decisions this month, meet a few students I interviewed as you begin imagining what your Dartmouth could look like!