« All Posts by this Blogger
Celebrating the Daughters of Dartmouth
One of Dartmouth's biggest traditions is Homecoming, a weekend in the fall quarter filled with alumni gatherings, athletic events, First-Year Sweep, bonfire, and of course, the big football game. As I experienced my first Homecoming at Dartmouth, the College also celebrated its 50th anniversary of co-education. Here is how it went:
No. 1

Pre-Bonfire House Gathering

Pictured: My friend Lili and I with matching lone pine temporary tattoos!

Dartmouth has 6 residential communities which we are randomly sorted into before arriving on campus, and are affiliated with for the rest of our time here. Before the start of the Bonfire, each residential house hosted a spirit station where we gathered with our house community before the start of First-Year Sweeps that leads into the Bonfire; this was also a great way to get all the first-years affiliated with the same house to gather in one place as it is not often that we all happen to be at the same place at the same time. Each residential community's spirit station was unique to its own house color and accessories. For example, my residential community Allen House had temporary tattoos and red glow sticks while other house communities had similar and other various paraphernalia such as blue balloons (School House), purple glue sticks (West House), light up sunglasses and headbands (North Park House), facepaint (East Wheelock House), and beaded necklaces (South House) - just to name a few, but overall a very spirited and prideful way to kick off the rest of the night.

Pictured: Stopping by each house to pick up the rest of the '26s before entering Bonfire.

The First-Year Sweeps is a large parade for first-years where we walk all around campus and stop by each area where the first-years are rallied (from the pre-bonfire house gathering). The Sweep starts from the river cluster and makes its way around to pick up the rest of the first-years to join in. After the House Gathering, Allen House lined up at the intersection of Choates Road and North Main Street, where we heard bagpipes that signaled us to join in; we were the third house (after West and School House) to fuse into the crowd, then made our way to North Park, East Wheelock, and lastly South House. 

Pictured: Fellow '26 blogger Chelsea and I at the bonfire

The Bonfire, a tradition that goes way back to 1888, holds a deep sense of community as Dartmouth alums and students gather around the outer ring of the bonfire to celebrate and support the first-year class. Every year, the bonfire is built by members of the first-year class with the rest of the events during Bonfire planned by the Bonfire Committee. After First-Year Sweeps, we entered into the inner ring of the bonfire (don't worry, there is a fence that surrounds the actual bonfire) where we walked one lap (fun fact: first-years used to run around the bonfire, but was changed to only walking due to safety and security concerns). After one lap, we exited to the outer ring and watched the bonfire while enjoying this moment with our friends, classmates, upperclassman, alums, and family. For the rest of the night, the Bonfire Committee got us covered with events to do after such as live music by the Black Tie Blackouts (a band formed by a group of my fellow classmates), late night breakfast, cookie decorating, and a dance party. 

No. 4

Remembering Dartmouth's Forgotten Women

Pictured: Attended a film screening of "Early Daughters of Dartmouth" on an early Saturday morning

The following morning after an eventful Friday night, I went to go watch a documentary by Bill Aydelott '72 who interviewed the women exchange students of 1969-1972 that paved the way for co-education at Dartmouth. As a geek for Dartmouth's complex and rich history, I was very eager to attend this screening as I knew that Dartmouth was not designed for women from the start of its founding, yet here I am. This year marks the 50th anniversary of co-education at Dartmouth, but what is not told is the three years prior to the vote that allowed co-education. From the documentary, I learned that Dartmouth had an exchange program that allowed women to attend Dartmouth for a year before going back to their respective colleges (mostly from women colleges such as Smith or Bryn Mawr). In a span of a year, these women navigated through the challenging and heart-warming parts of their time at Dartmouth while finding a sense of home here, but were never contacted by the College after their one year of study was up. We often recognize President John Kemeny's efforts of initiating the conversation for co-education at Dartmouth; however, it is also important to recognize the part of Dartmouth's forgotten history of the women who were here before 1972. After more than 40 years, Dartmouth finally welcomed these women back and offered adoption into the class these women felt the most connected with as an attempt to recognize the forgotten women. As a woman at Dartmouth, this film holds great significance to my heart and identity at the College as these women paved the way for me to attend Dartmouth today, and I'm forever grateful for that.

Pictured: Harvard v. Dartmouth on a sunny Saturday afternoon

You can't end homecoming without attending the homecoming game. On a nice and sunny Saturday afternoon, Memorial Field (the football stadium) was packed with students, family, friends, and alums as we watched and cheered for Dartmouth football as they took on Harvard. During half-time, Dartmouth athletics also recognized the Wearers of the Green, which is the Hall of Fame to honor students, coaches, and alumnis for athletic excellence. The game concluded my first homecoming weekend, and overall lived up to the hype that surrounds this weekend... and the love for Dartmouth.
I went kayaking on the Connecticut River for the first time. Read up on my experience!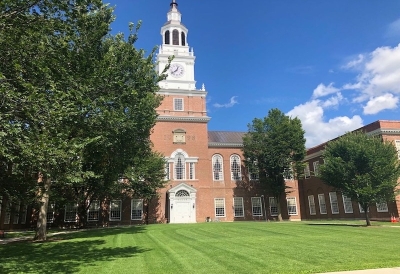 Highlights from my Dartmouth experience.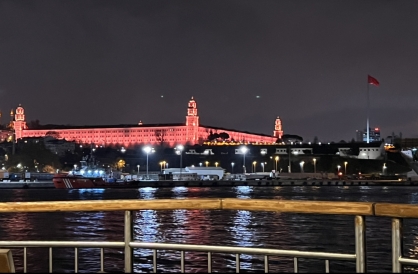 Here are some steps derived from my experience to help you navigate the summer before Dartmouth as an international student.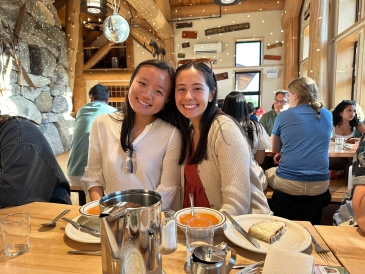 Looking back at my fondest memories of the term, here are seven snapshots of my spring term that I am grateful for.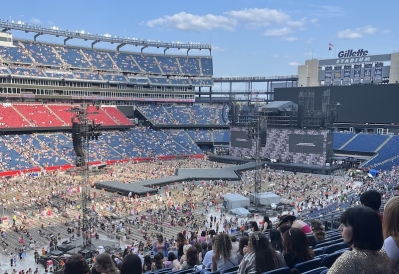 The ERAS TOUR 2023, also known as one of the best days of my life.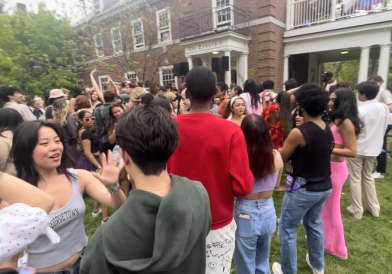 A Dartmouth tradition that you should know about.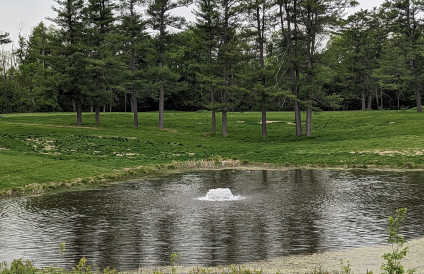 Dartmouth is a fantastic place that can be nearly impossible to explain to those who haven't stepped foot on its campus. This was the case with my parents, until this week!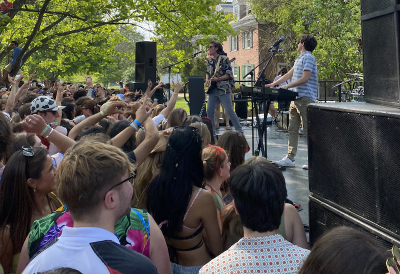 Ending senior spring with a bang.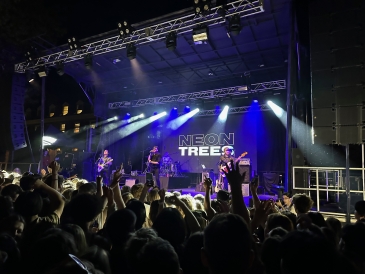 What's Green Key? Read up on this prime spring term tradition I got to experience this past weekend!