« All Posts by this Blogger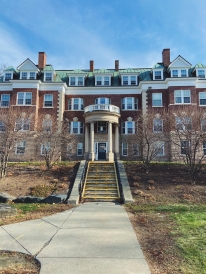 My Campus Experience from Off-Campus
Even though I'm not on campus at this present moment, I am still benefiting from many aspects of my experience this past fall. It's really interesting to see how my ten weeks in Hanover has lasting effects on my present life miles away, and I hope that this post can show the true impact that the Dartmouth experience can have from the very beginning. 
The largest and most obvious effect of my ten weeks on campus is definitely the people I've met and friends I've made. Even though I was on campus in a limited format because of COVID-19, I was fortunate enough to connect with many different individuals, and I am happy to call a large number of my fellow '24s my friends. Over break, I was able to see some classmates that were nearby, and I'm now living with two other Dartmouth students for the winter. The friends I don't get to see in person are still just one text, call, or Snapchat away, and keeping in touch has been a breeze. It's crazy to think that the people that I'm currently spending the majority of my days with were complete strangers to me just over 4 months ago. Individuals who I didn't know existed then are currently eating cake on my bed, laughing at my horrible jokes. It blows my mind to think that spending ten weeks at Dartmouth was able to lead to such incredible relationships, especially in a pandemic. In my opinion, this just once again shows how incredible the Big Green community is.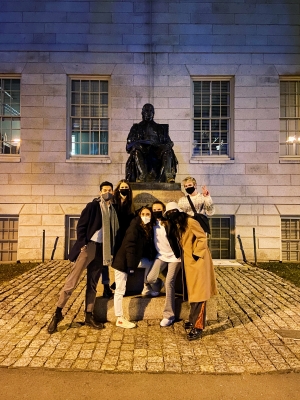 Another effect of my fall term experience that is playing out right now is the changes in my academic and study habits. I made the somewhat questionable decision to add an extra fourth class to my course load for this term, and I definitely feel prepared. This term will be noticeably more challenging and rigorous than the fall, but I feel as if the fall taught me skills that will come in handy for the rest of my academic life. Habits as basic as study routines and organization tools have already improved my winter experience dramatically. I may not have physical access to Dartmouth's libraries, but the online navigation tools can continue to provide me with a surplus of digital resources. I'm able to create some semblance of a regular term from a remote location through the tools that have been provided in different formats, and I think that's truly incredible. 
While a Boston apartment is nowhere near the same as a Hanover dorm, I'm amazed by how I've been able to use opportunities that Dartmouth has provided to create some similarity and have an enjoyable winter experience. It's only week 2, so there's plenty of time for me to get tired of my roommates or cooking dinner, but I'm happy so far!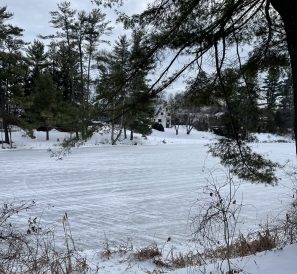 Dartmouth operates a quarter system which allows you to focus your energy on just three classes while also not getting bored of them because the term tends to fly by in just ten weeks.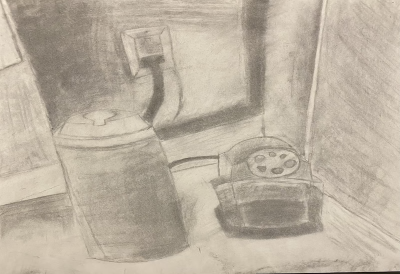 Do you love to doodle in class? Take Drawing 1!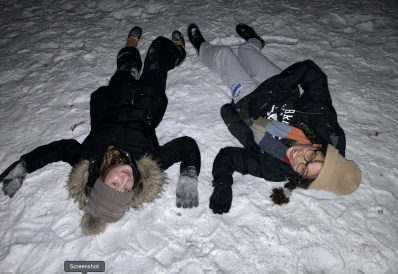 I'm sure we've all seen those clips from movies about college with huge dance scenes and hundreds of people crowded into one room. For some that may sound like a fun weekend, but for the rest of us it's cause for stress and anxiety.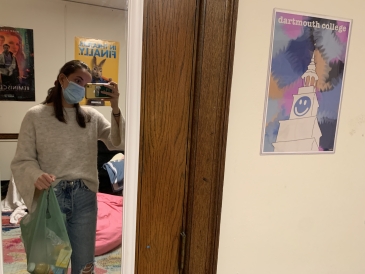 After having the most amazing fall term at Dartmouth, I was extremely excited to get back on campus for winter. As I got out of the Dartmouth Coach and first stepped on campus I was shocked at how cold it was.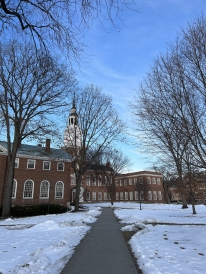 In this post, I'm here to share how I'm surviving this extreme cold as well as my recommendations!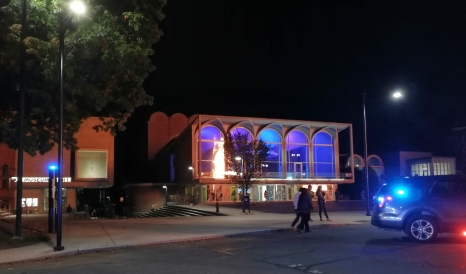 Here are a few of our resolutions for the winter term about how we want to spend our free time on campus!
An Ode to what once was with my former course, Physics 16 (and how to handle doubt in a class choice).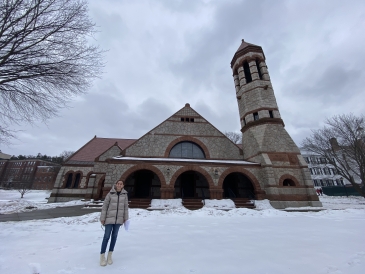 In Earth Science, we took the classroom into the field as we identified the rocks that made up different buildings on campus, as well as delving into the geological foundation of the school!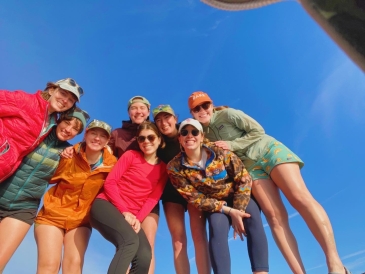 Over Winterim, I went on a college-sponsored trip to Catalina Island!