« All Posts by this Blogger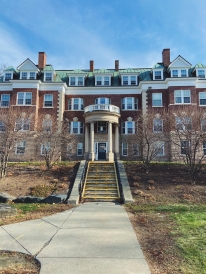 My Campus Experience from Off-Campus
Even though I'm not on campus at this present moment, I am still benefiting from many aspects of my experience this past fall. It's really interesting to see how my ten weeks in Hanover has lasting effects on my present life miles away, and I hope that this post can show the true impact that the Dartmouth experience can have from the very beginning. 
The largest and most obvious effect of my ten weeks on campus is definitely the people I've met and friends I've made. Even though I was on campus in a limited format because of COVID-19, I was fortunate enough to connect with many different individuals, and I am happy to call a large number of my fellow '24s my friends. Over break, I was able to see some classmates that were nearby, and I'm now living with two other Dartmouth students for the winter. The friends I don't get to see in person are still just one text, call, or Snapchat away, and keeping in touch has been a breeze. It's crazy to think that the people that I'm currently spending the majority of my days with were complete strangers to me just over 4 months ago. Individuals who I didn't know existed then are currently eating cake on my bed, laughing at my horrible jokes. It blows my mind to think that spending ten weeks at Dartmouth was able to lead to such incredible relationships, especially in a pandemic. In my opinion, this just once again shows how incredible the Big Green community is.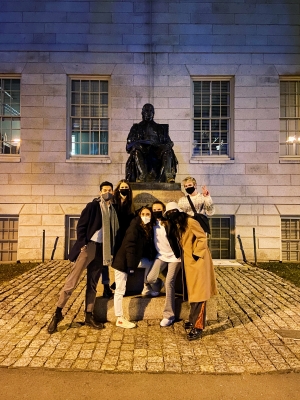 Another effect of my fall term experience that is playing out right now is the changes in my academic and study habits. I made the somewhat questionable decision to add an extra fourth class to my course load for this term, and I definitely feel prepared. This term will be noticeably more challenging and rigorous than the fall, but I feel as if the fall taught me skills that will come in handy for the rest of my academic life. Habits as basic as study routines and organization tools have already improved my winter experience dramatically. I may not have physical access to Dartmouth's libraries, but the online navigation tools can continue to provide me with a surplus of digital resources. I'm able to create some semblance of a regular term from a remote location through the tools that have been provided in different formats, and I think that's truly incredible. 
While a Boston apartment is nowhere near the same as a Hanover dorm, I'm amazed by how I've been able to use opportunities that Dartmouth has provided to create some similarity and have an enjoyable winter experience. It's only week 2, so there's plenty of time for me to get tired of my roommates or cooking dinner, but I'm happy so far!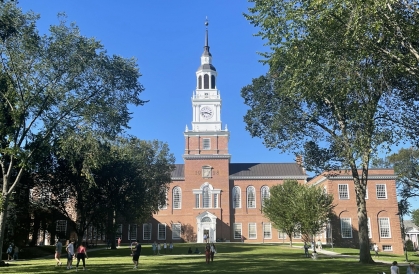 Hi everyone! I'm Chidera. I'm a '25 from Lagos, Nigeria, and I'm so excited to share my first blog post with you!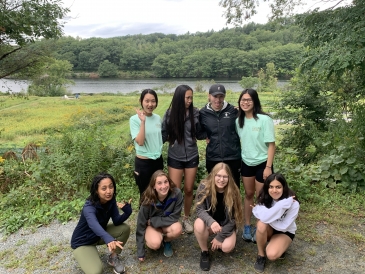 These past two weeks have been particularly revealing and nostalgic for me as I've come to realize the immense sense of pride, belonging, and community I feel at Dartmouth.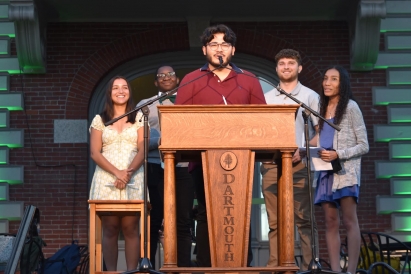 The '24s participated in matriculation and the twilight ceremony and finally take their class photo! Come learn more about these special annual Dartmouth traditions.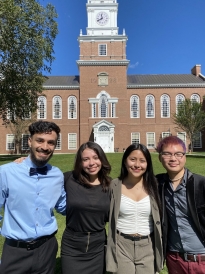 I am back! For a traditional college, Dartmouth is a little bit ~untraditional~ this year. One year later, our sophomore class was able to experience matriculation and the Twilight Ceremony. Read all about it!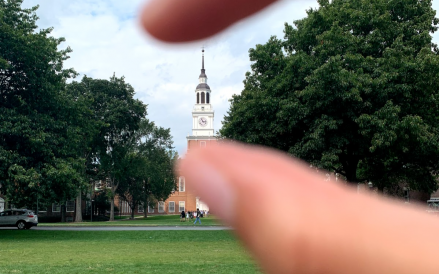 Hello and welcome to the beginning of my Dartmouth journey!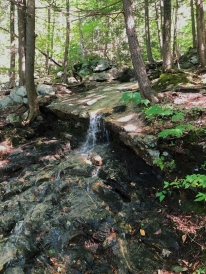 My first week back in Hanover came to a pretty epic end when my friends Ari, Meggie, and I decided to sign up for a 6-mile hike offered through the Dartmouth Outing Club.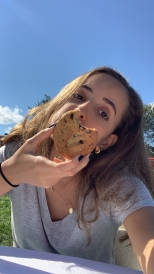 Hi! My name is Paulina and I am a 25' from Nicaragua! I am so excited to finally be on campus where I get to experience first hand everything I could previously only imagine.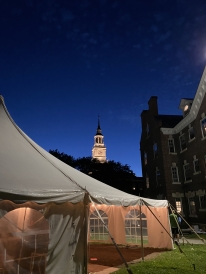 Hey! I'm Daniel and I'm a Dartmouth '25. To begin, here's a little bit about myself. I'm a Seoul-born Californian with an adventurous spirit.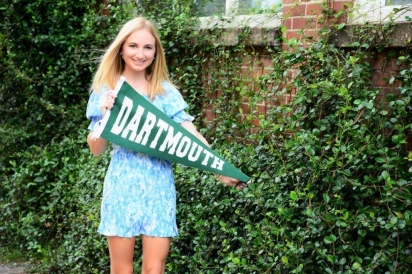 Hi! Welcome to my world. My name is Caroline, and I was born and raised in a suburb of Atlanta, Georgia. I've been at Dartmouth for over two weeks now, and I'm already in love with the school and its surroundings.