« All Posts by this Blogger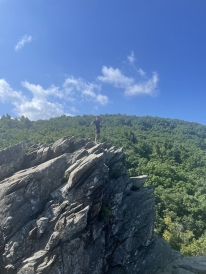 It's Okay to Slow Down: Reflections on my Summer Break
Hello all! It's been a while since I've last written a post, and while my summer was an incredibly refreshing and relaxing break, it brings me deep joy to say that I'm writing this from a comfy couch in The Cube, which has quickly become a new favorite spot of mine on campus. It's one of our house centers, and is a special study/hangout space for members of Allen and School House communities. I can explain more in the future :) 
I thought I'd spend some time this week reflecting on the experiences that I had this past summer. After a really interesting and unusual freshman year, I did my best to use this break as a chance to actually rest. There were a few weeks that I spent working in New York City; I had an internship working in theater education that was both intense and enjoyable. However, this was only a fraction of my break, and while I thought it would be the most fulfilling piece of my summer, it was significantly outweighed by the rest. For most of my break, I went home, spent a lot of time with friends and family, and reconnected with my hometown in ways that weren't possible before college. I missed Dartmouth at times, but it honestly felt incredible to slow down and truly take a break to enjoy some warm weather and learn to appreciate central Virginia lifestyles much more than I had before.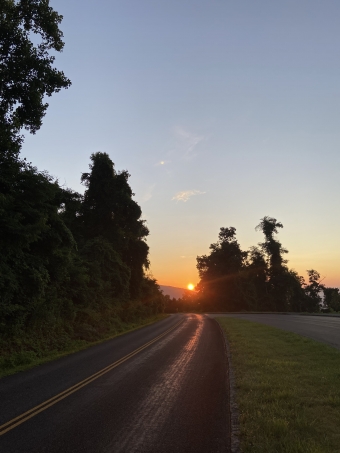 I found that going through life at a more leisurely pace led to immense feelings of gratitude that I have never experienced before. I would drive around and start smiling, simply because the weather was nice. I'd text friends and audibly laugh from their responses. I think one of the unfortunate aspects of the rigorous, fast paced, lifestyle at Dartmouth is that we move so fast that we lose sight of many important aspects of life. So much focus on social pressures, academic goals, and career opportunities leads to less time spent thinking about how lucky we all are to experience life in such a fulfilling way. I am so glad I was able to take time this summer to discover these positive feelings, and they've helped me enter my sophomore year in a much more healthy and happy mindset. 
I'm excited to see what this year has in store, and I can't wait to bring you guys along with me for the journey!