« All Posts by this Blogger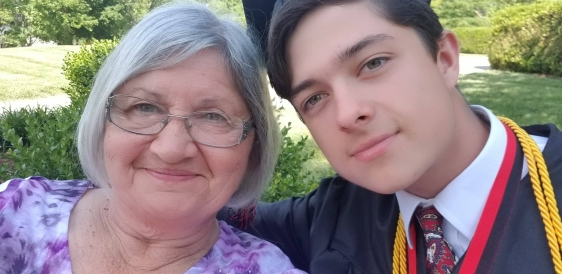 It's All About Perspective
This post marks the end of winterim, and, to be completely honest, I'm ready for this break to be complete. I knew in the back of my mind that I would miss Darty, but I truly have a longing to get back to the college on the hill. Don't get me wrong, this holiday season was great in the sense that I was able to catch up with my family and spend time with my siblings. I got to go fishing with my brother Logan, watch cartoons with my sister Emma and spend time looking for internships!
However, I genuinely miss Dartmouth. When I sit at my desk at home, I can't help but think of the beautiful study rooms in Baker-Berry, the chocolate chip cookies at FOCO, and especially the friends I've made during this first term. Home will always be home, but Dartmouth is a place of warmth and comfort I've never really known before.
Just because it's the holiday season doesn't mean that everything is sugar and rainbows. Unfortunately, I lost my nana on Christmas eve morning. Now, I can't explain to you in a ~ 500-word blog post what this woman meant to me, but she was effectively both my mother and my father for the majority of my life. She gave me academic advice, helped me through some of the hardest times in my life including girl problems and issues with my parents. The list just goes on and on. She taught me a lot in life, but I think the thing that stands out above all the rest is the ability to keep a realistic perspective on things and to not let yourself go too high or low.
When I first told my nana that I got into Dartmouth, the response I got was typical of her demeanor, "Well how much is it going to cost you?" "Where is this college?" "Would you be able to pursue your passions?" I consider myself a realist because of her. I'm responsible with money because of her. I owe a lot of my successes in life, including pursuing my future at Dartmouth because of her. The more I think about it, the more I realize a good majority of the values that my nana instilled in me throughout the years are also values that Dartmouth holds dear. She taught me to treat everyone with love and kindness and that no one is a stranger. Nana helped me gain the perspective of each and every person I met before I judged them. She helped me pursue my dreams and even jump out of the realistic perspective I took sometimes in life, and that includes going to magical place like Darty. Of course I am devastated by her passing, but I think she accomplished so much in life. Nana lived a life for others and she took care of everyone's needs before her own, and she was able to pass in peace.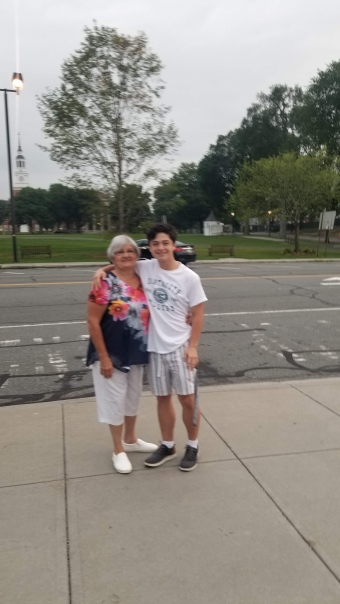 I truly think one of her last goals in life was to see me off to college and to make sure that I would be okay in life. When we made the journey through Washington D.C. to New York City and, eventually, to Hanover and Dartmouth's campus, I think she was comforted by Dartmouth's atmosphere. She saw how happy the college made me and that I would be in a positive environment. I'm grateful that I was able to spend the majority of my winter break with nana, and she was at peace to see me come home and develop into a mature, adult man. I love you nana!