« All Posts by this Blogger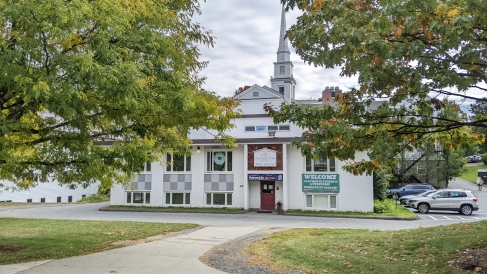 First-Generation and Low-Income Life at Dartmouth
To be clear, there's no one set "experience" for what a First-Generation and Low-Income (FGLI) student's life will look like in college. I can provide my personal experience here at Dartmouth to give you a sense of what, I think, being an FGLI student is like at such a wealthy institution. First, I want to put my background in perspective and what being FGLI means for me (I think it looks different for every person). Then, I want to conceptualize my first year at Dartmouth through the FGLI lens. Let's do it!
If you've read some of my past blog posts, then you may already have a good idea of where I come from. I'm from a small town in rural Missouri, population 636, with one general store and a LOT of fields. I was born and raised in this town, worked the farms in this place, and watched my siblings grow up here. It is home. I was raised by my grandmother for most of my adolescent years. We lived paycheck to paycheck. We had to count up the groceries that we "desperately needed," tried to determine whether we could pay the bills, and maybe went out to eat once a month. The "First-Generation" part of my life is something I hold dear to me. Neither my mother or father attended college, so I never had that firsthand advice on how to apply to college or what it would be like. The "Low-Income" part of my life is something that means even more to me. I knew I wanted my college paid for. I didn't want money to be an issue in my future as it had been for so many years. I talk, extensively, about how I got to know Dartmouth in another post, so go read that post for sure! For this post, just know that I made it!
The First-Year Student Enrichment Program (FYSEP) is a pre-college orientation program to get FGLI students acclimated to the Dartmouth environment. It was an amazing experience; I met many FGLI students who I'm still close friends with. However, I quickly realized that there weren't many people in the "poor kid from the rural south" category. It took me some time to realize that I was in a pretty unique position here at Dartmouth. I grew up on a farm, my parents made essentially nothing, I had no idea how to apply to college a few months ago, and here I was at an Ivy League college. Funny how life works sometimes. As I started to understand what being an FGLI student here at Dartmouth truly meant, I began to find my place here.    
At first, I thought no one shared my experiences, and I'm still right to some degree. I come from a unique background that makes me who I am today. But so are all the other FGLI students at Dartmouth. Everyone has an incredible story of overcoming impossible odds to get to where they are today. It's about being able to relate to the shared FGLI experience, and that's what I find solace in. Whether it be growing up in a third-world country, living in a poverty-stricken city in the U.S., dealing with family problems, working three jobs in high school, or raising your siblings, every FGLI student here has a story to share. We are a part of a community here at Dartmouth; we are here for each other.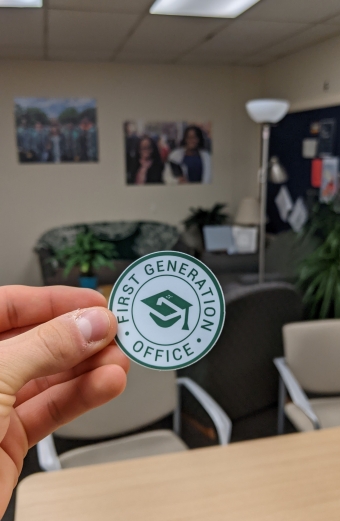 Dartmouth is home to people from all walks of life. That includes a good amount of wealth and prestige. I first noticed it during the winter months when everyone was well-equipped with rather expensive winter clothes to coast through the New England weather, not to mention ski gear from their family trips to the Alps or whatever it may be. Even so, the FGLI community was always there for me. All FGLI students got vouchers for $300 to buy any winter gear they needed from the local LL Bean store. Here recently, there was an event known as "family day," where, you guessed it, students' families can come and visit. If you're FGLI here, that's almost an impossibility. Nonetheless, the FGLI staff hosted community events so that you could still feel you were a part of a family at this time – a part of the FGLI family.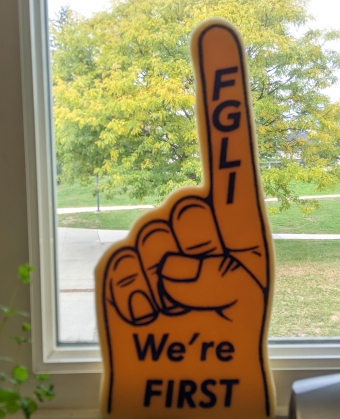 Although being an FGLI student at Dartmouth can be a bit shocking at first, I truly think we are treated well. We all have a story to share, and each one is as inspiring as the next. I'm humbled to be a part of a family with these people. I've received questions on whether or not an FGLI student can "make it" at such a prestigious institution. Well, I think the environment fostered by Dartmouth allows us to not only "make it," but thrive and work harder than we ever have before.