You are here
« All Posts by this Blogger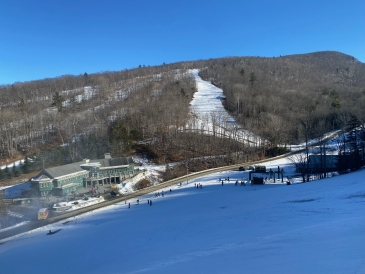 Winter Term Wonder
As I'm writing this post, I've been back on campus from winter break for about a week. And let me be the first to say, so much has already happened! I've reconnected with all my floormates, explored my new classes, revamped my dorm room, and got the chance to make my way over to the Dartmouth Skiway.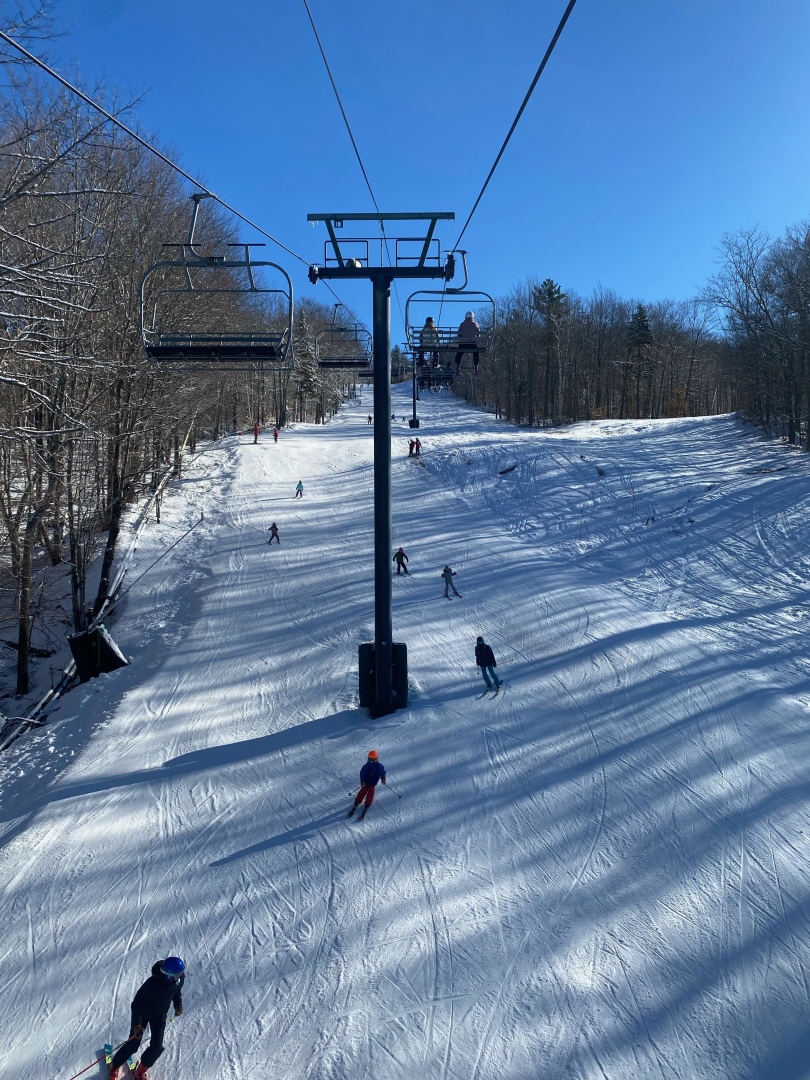 Little moments like these are slowly accumulating to create an incredibly memorable first winter term. There's just something about the aura of both Dartmouth and Hanover in the winter; everything is so still due to the temperature and snow (hoping for more), yet the energy is extremely profound. Embracing everything from the White Mountain views on campus to the cozy dorm room couches hosting festivities and fellowship, I've never felt more excited and at home.
Recently, my friends and I have been joking around with each other, we like to say "Dartmouth time doesn't exist." When you're on campus with all of your friends having fun, it's an entirely different feeling relative to being at home—you tend to lose track of time in the outside world while you're on campus because of the amount of time spent exploring and having fun. Being a first-year student and experiencing winter at Dartmouth for the first time significantly amplifies this "time" effect.
With more available activities/opportunities to have fun outside of classes, I've noticed most of the student body's morale has been really well balanced. Not to mention friends and company really do lurk around every corner, both on and off campus; last week, landing in Boston for my first official return to campus as a current student, I immediately recognized at least a dozen people accompanied by dark green sweatshirts and smiling faces—there's really no better feeling.
I truthfully haven't had a dull moment since returning to campus. Now, this isn't to say winter term is going to carry this amount of euphoric comfort forever, but as things exist now, I couldn't be happier. There's so much to discover and experience, I think I speak for most Dartmouth students, especially us '26s, when I say winter term has the potential to create the best and most memorable terms.
Your friend,
Garrett
P.S. Enjoy this lighthearted picture of me having more fun at the Skiway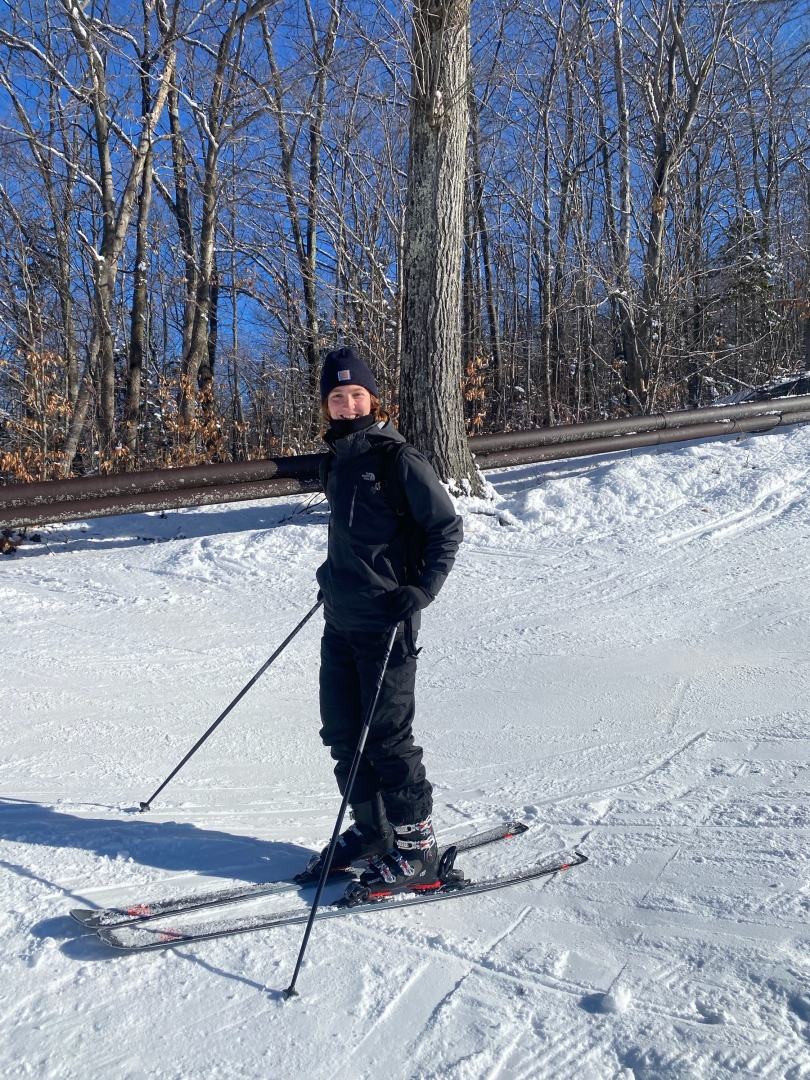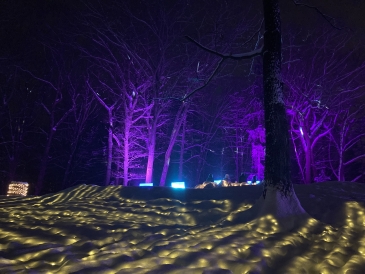 The 2023 winter term was a whirlwind of new experiences and a slow but steady integration with the Dartmouth groove. Here's what I thought about the previous term and what I want to do/change looking ahead!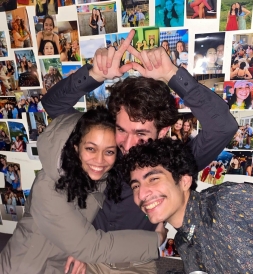 Anyone who knew me before coming to Dartmouth might be surprised to hear that, as from this Winter term, I have been taking part in the Greek system. As I recently found out, it can be lots of fun!
Antônio Jorge Medeiros Batista Silva
2025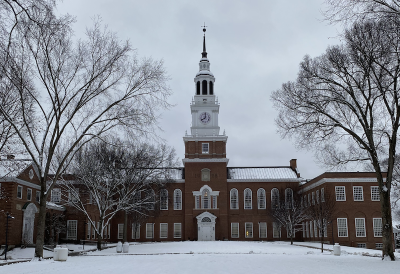 Why I chose the Big Green, and what I've learned about it since.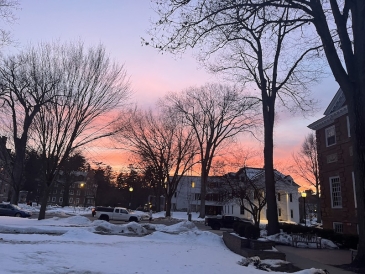 Spring Break on campus with good friends and lots of sleep!

This Spring Break, I decided to stay on campus with friends. Come check my experience!
Antônio Jorge Medeiros Batista Silva
2025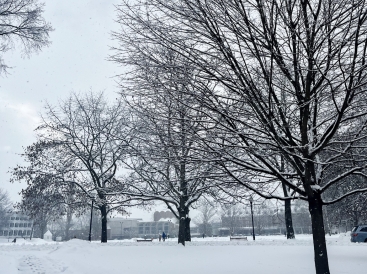 What is the Student Wellness Center? Pet Therapy, Massage Chairs, and more! Read about my newfound favorite location on campus.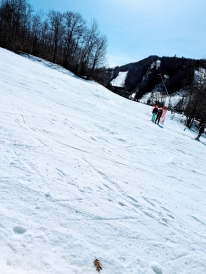 As the end of Winter looms and Spring is raring to dawn, why not take a stroll down memory lane, and look at Dartmouth Winters past?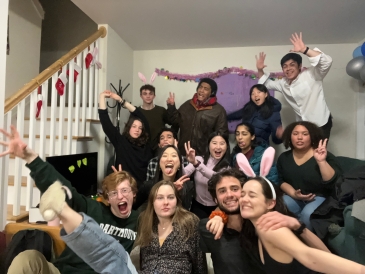 This has been a wild, yet fantastic term and here's why.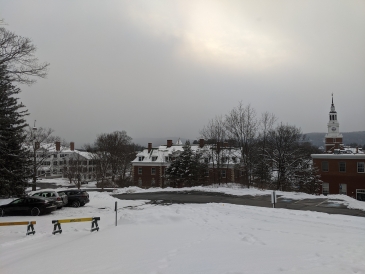 That's the end of the '23 winter term (23W), and I've learned some academic and personal lessons over the past ten weeks.