You are here
« All Posts by this Blogger
Homesick for Hanover
Being away from campus these past few weeks has made me realize just how much I enjoy Hanover; having a break from Dartmouth's fast-paced academic environment is nice, but I'm ready to get back into the swing of things. I miss my friends and professors, and I'm excited to take advantage of the winter weather finally—as one might guess, Oklahoma doesn't get much snow…
One thing I've been trying to do is call my newfound college friends at least once a week and share winterim experiences, and that's seemed to ease my Hanover homesick blues ever so slightly; however, I still have an underlying urge to get back on campus.
My roommates and I plan to switch up the layout of our dorm room before the winter term begins, which is another thing I'm looking forward to once I'm back in Hanover—there is so much I'm excited about. With the quarter system especially, getting a fresh start multiple times during the school year is nice. Winter term will be my first official "fresh start" and some of my goals include updating/renovating my dorm room, developing new study strategies, as well as utilizing my meal plan more efficiently (spacing out my extra dining dollars ; ) ).
Another thing I've realized while away from Hanover is that I thrive while working hard in Dartmouth's fast-paced environment. To elaborate, going back to fall term, I found myself occasionally stressed out about academics, yet still extremely productive and satisfied. During winterim, I haven't felt productive as I did on campus during the fall, and now that I'm somewhat acclimated to Dartmouth's academic environment, I'm excited to be productive again.
In short, I'm grateful for the opportunity to be home spending quality time with my friends and family, but I miss Hanover significantly more than I realized I would; I truly feel like Hanover has become my home away from home. It's neat finally internalizing what your upperclassmen peers meant when explaining their process of introspection and how college changes you significantly—winterim has been that internalizing moment for me. I have two homes now…
Your friend,
Garrett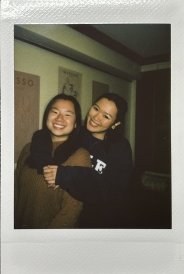 Sharing snapshots of how my second fall at Dartmouth went with a little photo album!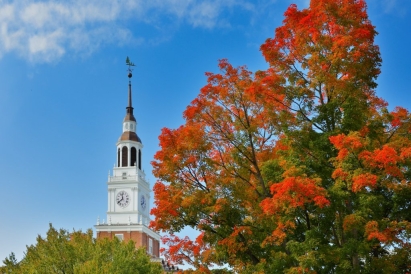 In this post, I reflect on my third fall term here at Dartmouth!

Brandon Mioduszewski
2025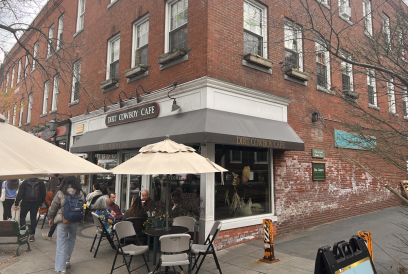 For this installment of my Exploring Cafes in Hanover series, I had the pleasure of reviewing a cafe I've surprisingly never checked out in Hanover—Dirt Cowboy.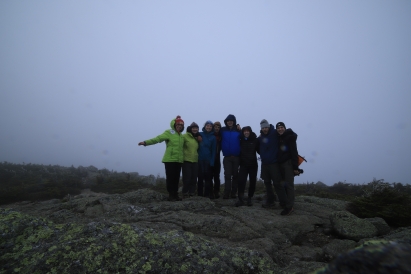 When we think about the process of choosing a university, it often revolves around factors like rankings, financial aid, location, and class sizes. It's a logical approach, but it totally omits the spirit of the institution. Let me explain.

Michal Demeter Tvrdoň
2027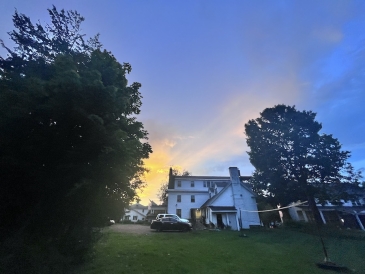 I've lived in just about every type of on-campus housing Dartmouth has to offer--here's my review of each option!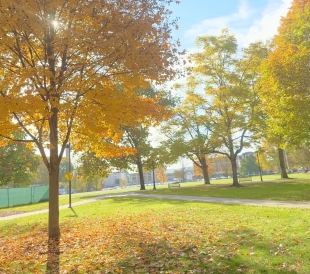 Dartmouth is located near a "main street" area that has a good variety of restaurants, cafés, and boutiques. In this post I will share my favorite places in town.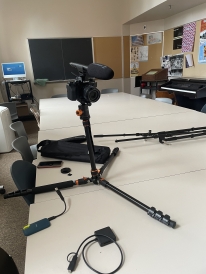 In this post, I share my experiences seeking out video production opportunities on campus!

Brandon Mioduszewski
2025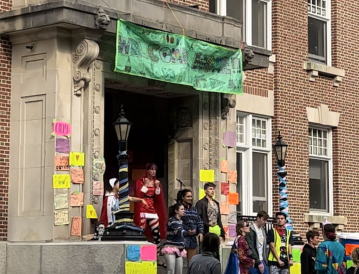 I often think back at the Why Dartmouth essay. Would I answer this question differently now? Yes. Would I know how to squeeze everything in 100 words? Still no, but I would love to share my new "Why Dartmouth" as a Dartmouth first-year.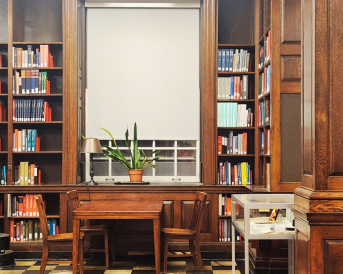 As I am wrapping up my first set of midterms in college, I've gotten very familiar with what study spots work for me. Here are some of my favorites!