« All Posts by this Blogger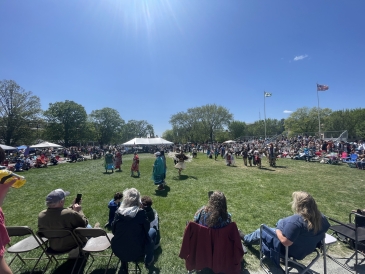 Dartmouth's 51st Annual Powwow
Dartmouth's annual Powwow, taking place on the green (the hub of Dartmouth's campus), is recognized as one of the six traditional events to take place throughout each academic year—other events include the Homecoming Bonfire, Winter Carnival sculpture, Green Key, Commencement, the Town/College Fourth of July celebration, as well as the Summer Carnival. The Powwow has a rich history dating back to 1971 with President John Kemeny addressing the lack of opportunities for Native American students as the starting point for the now annual celebration of Native American culture and community. The first Powwow took place at Storr's Pond, and as interest grew it moved to the BEMA on campus (Big Empty Meeting Area). Now it takes place on the green! 
The event is a staple of the Dartmouth community and attracts not only students and alumni but Indigenous individuals from all over the country. In fact, attendance is usually in the thousands. Apart from the main dance circle, the Dartmouth Powwow is known for its diversity of indigenous communities as well as the plethora of beautiful art and native beadwork which is usually on display around the green: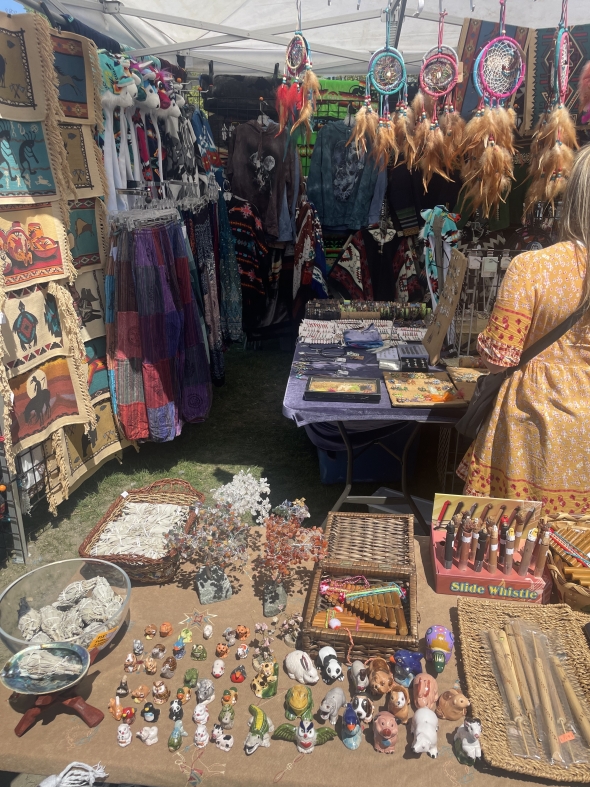 As a native student myself, Powwow has a special place in my heart—being able to experience the Dartmouth Powwow this weekend was a really phenomenal experience. Having now attended multiple Powwows, what really sticks out, akin to the Dartmouth community, is the environment's aura of collaboration and inclusivity; there's always lots of encouragement to participate and embrace the diversity of the community centered around the event. At this weekend's Powwow specifically, after President Hanlon gave a speech detailing the significance of the Powwow as well the college's more recent initiative to return uncovered tribal remains to their rightful territories, Hanlon joined the Powwow circle and inspired others alongside him in dance. It was a really cool moment of the celebration that emphasized the importance of community bonding and reminded me of a similar experience I had with my first Powwow back home in Oklahoma. 
One of the main themes I wrote about in my Common App Essay, the essay high school students write in order to apply to college, was how I learned to embrace my native identity regardless of how I'm believed to be perceived by those around me. Hanlon joining in on the festivities of the Powwow reminded me that I'm not defined by preconceived social perceptions or by what I think I exist as in other people's eyes. It was a great experience—I'm more proud than ever to be a part of the native community at Dartmouth, and I hope to get involved more with the inner workings of the annual celebration as my time as a Dartmouth student progresses.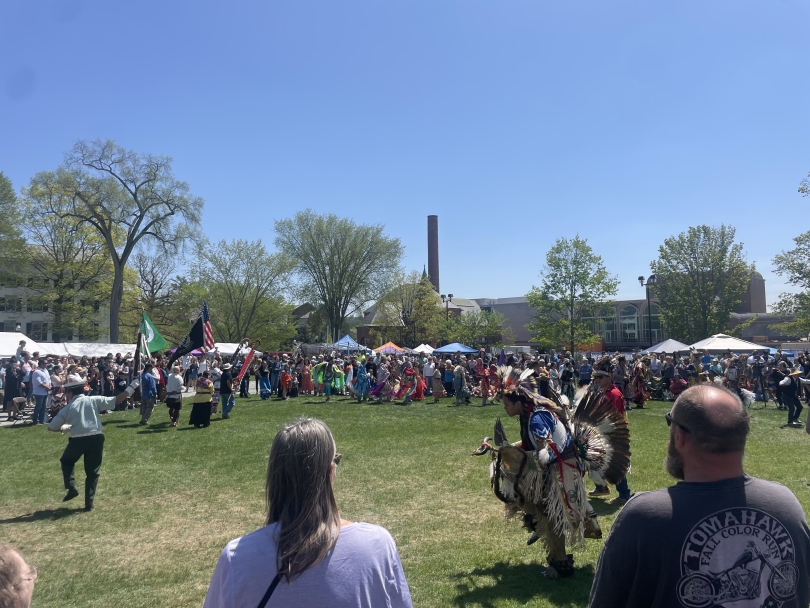 All in all, it was a great weekend, and I'm really looking forward to next year!
Your friend,
Garrett