You are here
« All Posts by this Blogger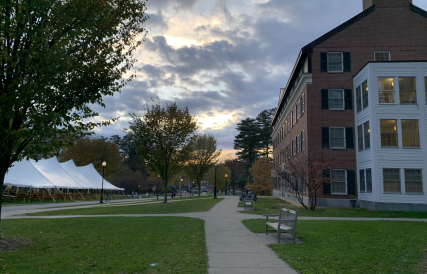 Undecided and Proud!
I can describe the second half of my high school senior year in 3 words: pleasant, clear, and secure. In contrast, my first term at Dartmouth can be described as: turbulent, confusing, and foggy. Freshman year comes with its many challenges including establishing a social life and figuring out the best way to tackle 10-week classes, but I found the most demanding hill to be navigating my academic major. After my first term, I can confidently say that I'm "undecided" and that's completely okay. 
August 2021 Eva had big hopes for college. I was going to go into undergrad as a biomedical engineering major, take all my pre-med classes, and graduate in 5 years with everything I'd need to either go into engineering or medicine. With this I was going to minor in studio art, be part of the climbing team, and participate in the huge array of clubs I found close to my heart in high school. Sounds like a lot, doesn't it? Current Eva thinks so too. I found after my first couple weeks of classes that not only was my combination of plans a bit too ambitious for someone still wanting to enjoy the college experience, but my interests were starting to lie elsewhere. 
When planning out my courses for my first term I was focused on knocking out some prerequisite classes as well as exploring new topics. I took an introductory math course, level 3 spanish, and an introductory biological anthropology course. Math because I loved it in high school and it would allow me to take some engineering courses later, Spanish to finish the Dartmouth language requirement, and anthropology to try something new! In a turn of events, I ended up disliking the math class, enjoying learning a language, and absolutely loving biological anthropology. Though exciting to learn more about my interests, it caused me a lot of frustration because it made me realize I might be more passionate about anthropology than mathematical problem solving. It even further frustrated me because in order to pursue engineering, I'd have to take a lot more college math which I found to be incredibly uninteresting. 
So with my new discoveries about academic interests came a complete derailing of my career aspirations. Do I really want to pursue engineering? Would I enjoy being an anthropology major or a sociology major? What would be the best thing for me to take for medical school? Do I even want to go to medical school? Etc, etc. 
After a lot of self reflection and help from the Center of Professional Development (CPD), I came to the conclusion that it's okay to not have everything figured out. My CPD mentor provided me with a ton of resources on where my values and interests might lie professionally and I'm continuing to work on them throughout my winterim break. My mentor also reminded me that not only am I a freshman, but I'm a freshman who just finished her first term of her undergraduate education. I have so much time left to figure out who I am, what I like, and where I'm going to go after Dartmouth. 
At Dartmouth, being "undecided" isn't a negative, it's a chance to explore everything the school has to offer and really figure out what space you fit into the best.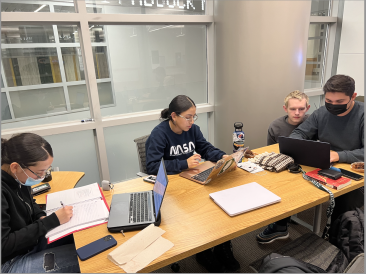 As I am reflecting on my experience with COVID-19, I want to discuss my support system on campus.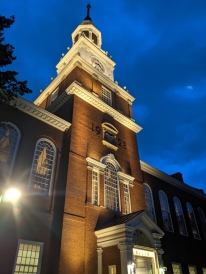 I've wanted to blog about my favorite spots around campus for some time now, but it takes time to explore this magical place!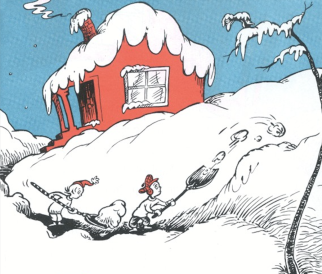 An exciting Dartmouth tradition takes an unexpected turn!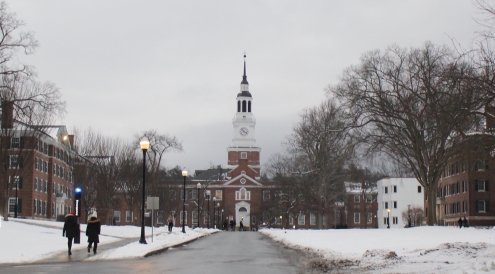 As someone coming from a warm state, the idea of cold winters was frightening as well as fascinating. After a few days on campus, I learned winter was only the latter. Read on to see a few things I've learned from my first winter!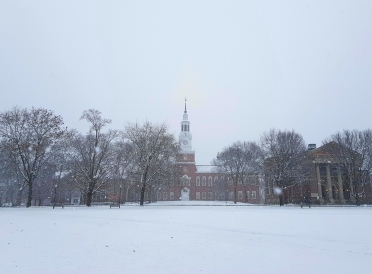 Let's hear what the winterim experience was like on campus from international students!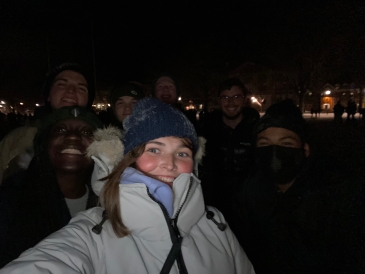 I am now settling into campus life again. And what better way to do this than attending the famous snowball fight?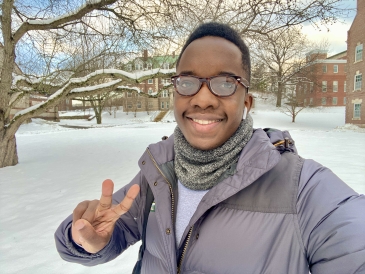 Happy New Year everyone! Welcome back to another episode of 'Adrian's adventures'. I'm your host Adrian. In this episode, I will be giving you a recap of my winter break (winterim). So sit back, and enjoy the show.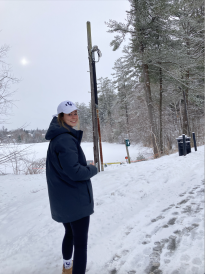 A Southern girl takes on a New England winter!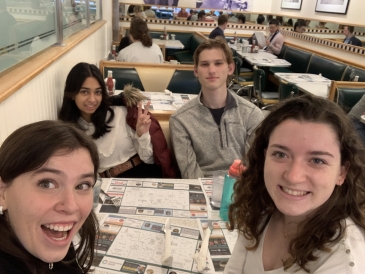 This term has flown by. Here are some of the things I've learned