« All Posts by this Blogger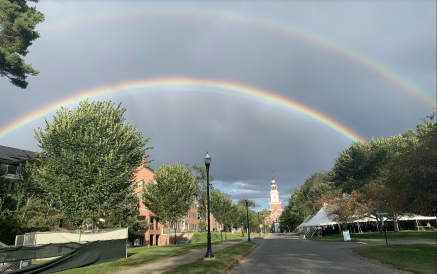 Is The Middle of Nowhere For You?
When deciding where to apply to schools it can be challenging to make choices based on speculation of a certain environment. I went through the same thing in high school! How was I supposed to know if I wanted to be a part of a large undergraduate population or a small one if I've only experienced one town my whole life? Though hard to consult this idea, I've compiled a few questions I asked myself that helped me decide Dartmouth was the right fit for me. Hopefully these aid you in your decision as well!
Do I want people to know who I am? 
It sounds like a silly question, but you truly need to ask yourself if you want to be a face most people recognize when they walk across campus. One of the charming things about a small undergraduate population is that you'll eventually know who most of the students in your class are. I love this idea and I love getting to know more people, but I have some friends back home who prefer the ambiguity of blending into a crowd.
Am I okay with small class sizes?
Though there are a few crowded introductory classes, most classes you'll take at Dartmouth are small enough that the professor learns the names of everyone in their section. This is a benefit because you can form as close of a bond with your professors as you wish to, but it also means participation is key. Since there are less students in classes, participation and discussion is often emphasized in order to grasp the full scope of a class. You should be okay with getting your elbows deep in material and getting out as much as you put into the class. 
Do I need an ever changing environment to have fun in my free time? 
Living in Hanover is exciting and the Dartmouth campus is always bustling with things to do, but it can't compare to a city in terms of a variety of things to do. I prefer the small town atmosphere as it allows me to feel connected as a student to the population of Hanover, but if you're looking to explore new places and travel off of campus a lot, rural New Hampshire may not be for you. 
Do you like being outside? 
One of the biggest charms of rural New Hampshire is the beautiful scenery and clear night skies. The view of the mountains and endless places to hike are what make our location special and unlike anywhere else to attend college. Being surrounded by nature was a must for me since it's always been a way for me to reset after a hard week, hence an important consideration in my college location. 
If you're like me in wanting an intimate and outdoorsy college experience with close friendships, academic bonds, and community, this place is for you. I find the small rural environment to become even more charming every hour I'm here.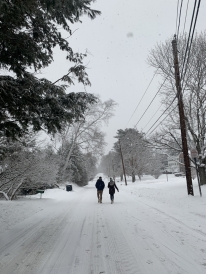 Lots to do in the Hanover Winters!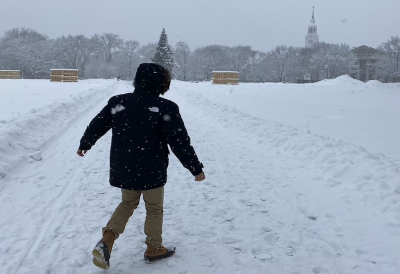 For those of us who come from homes with warm weather, winter in New Hampshire can be a shock. Three years into my Dartmouth career, I've figured out some ways to make the best of winter term—take a look!

I've never been a big fan of winter, but the fun activities Dartmouth has to offer during the season are nothing short of incredible.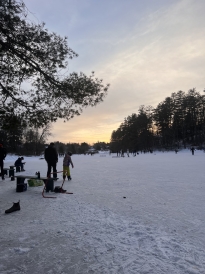 Over the weekend, my friends and I decided to walk to Occom Pond for some ice skating.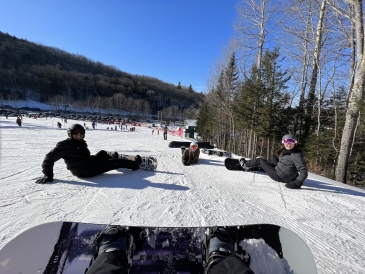 As someone who never snowboarded before, I signed up for a class through The Dartmouth PE department, and it's been a blast!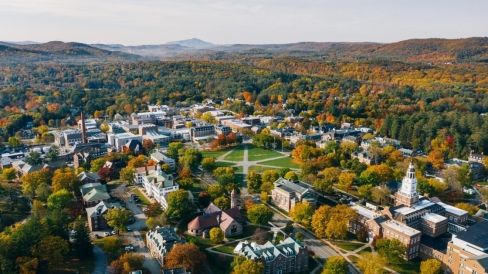 The top 6 things to do while touring Dartmouth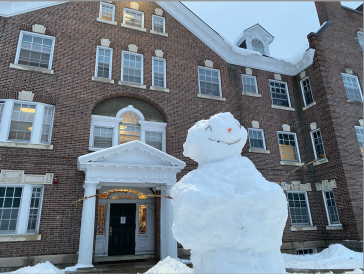 Today, I wanted to create a guide on how to make a snowman. For me, a snowman represents a community effort to create something beautiful.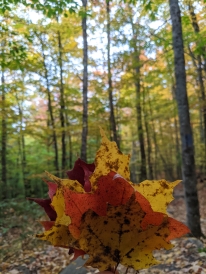 College is meant to test your growth and maturity. An instrumental part of that is realizing your self-worth and appreciating who you are!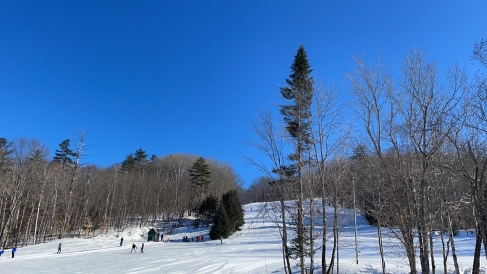 This past weekend, I decided to go with some friends to the Dartmouth Skiway. I had already gone earlier this term and was amazed at how convenient and affordable the whole experience was. Therefore, I decided I had to go back again!