You are here
« All Posts by this Blogger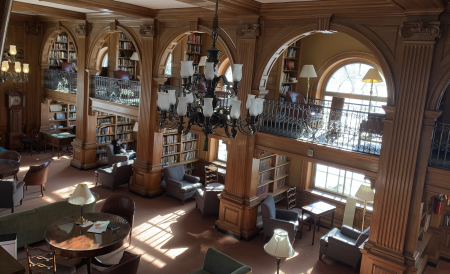 A Love Letter to Sanborn
Dear Sanborn, 
As it is February, the season of love, I believe it is time for me to express my deep and undying devotion for your aura of light academia and comforting alcoves. Your wooden shelves, natural light, and arched walkways capture me in ways I can't express, sending me into a romantic daze. I imagine myself as a French poet, enamored by your cozy small spaces, typing a piece about love in your leather seats. As I finish my chemistry problem set among your dusty books, I can create a life for myself outside of my current being, and escape into your gorgeous scenery. 
You, Sanborn, have become one of my favorite study spots. Second only to the Tower Room, your space fills me with joy and motivation to complete my chemistry assignments and beyond. The warmth of your library allows me to take off my jacket in the winter months and bask in the perfect temperature while I complete my school work. Armed with a hot chocolate, I can't imagine a better place to complete my studying for the week.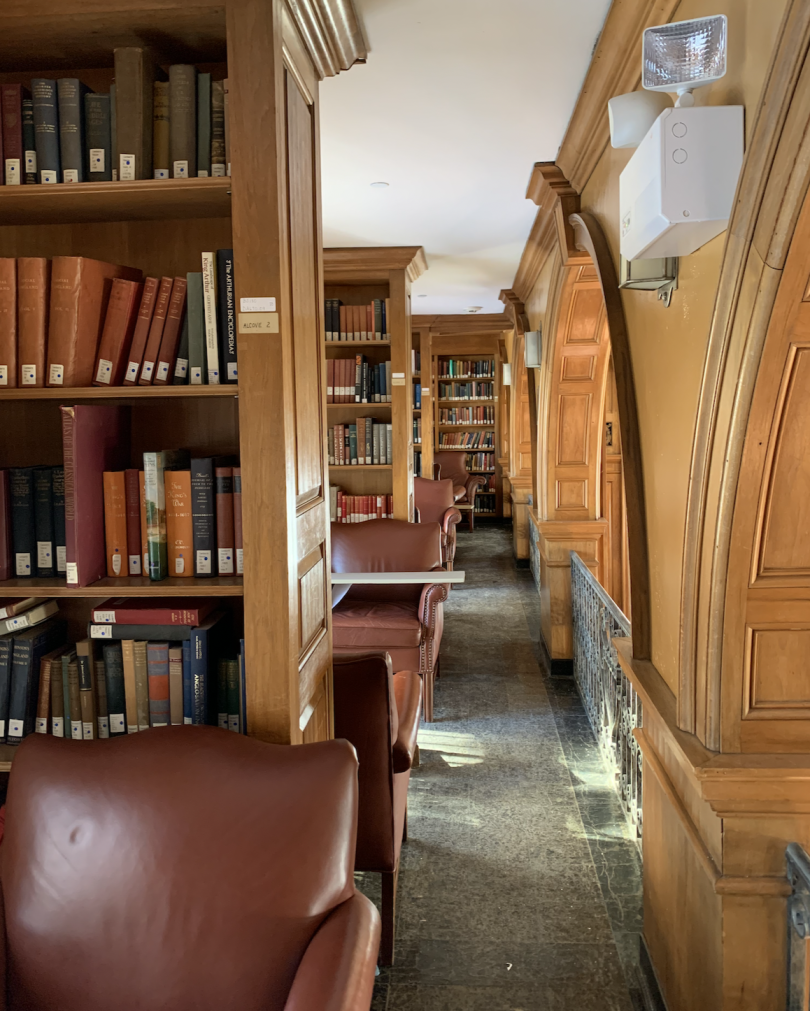 Your scenery aligns most with romantic classical music, and with that in mind, I gift you a playlist. 
- "Le Festin" by Camille and Micheal Giacchino: the theme from Ratatouille, this song provides a playful and beautiful French tune that reminds me of your light ambiance
- "Une Barque Sur L'océan from Miroirs" by André Laplante: a song sounding like the tumbling of water, its flowing arpeggios bring me a peace similar to yours
- "Gondoliera, H80" by Frank Bridge, Louise Williams, and David Owen Norris: a piece reminiscent of spring, I am reminded of the green landscapes I'll be able to view out your windows once the snow melts
- "Nocturne en mi bémol majeur opus n2: Ballade en Sol Mineur no.1" by Frédéric Chopin: a classical piece fitting for any French poet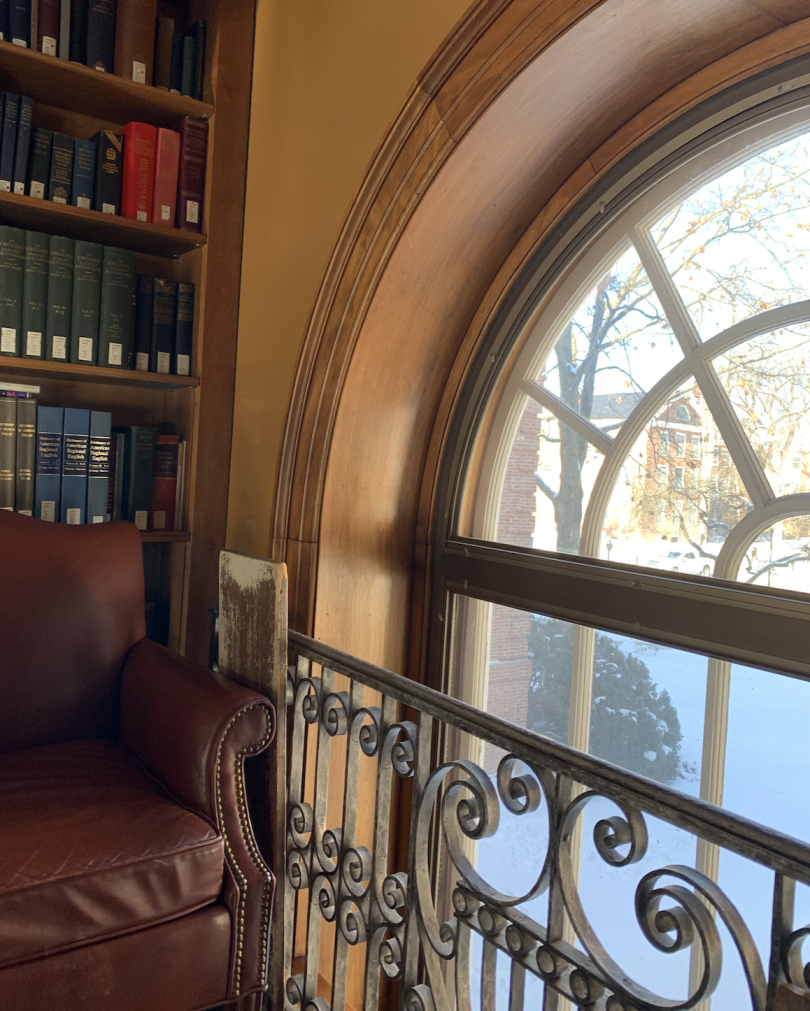 Throughout the rest of winter and into spring, your alcoves will be at the top of my study space list. 
Love always,
Eva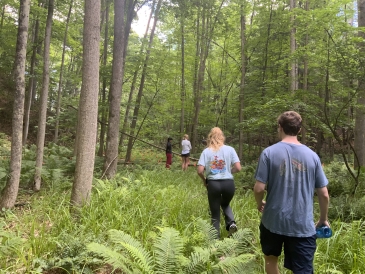 Catching dragonflies at the Organic Farm during my Agroecology lab, plunging feet first into the Connecticut River after class, and exploring the Upper Valley by electric scooter… all in one day! Welcome to Sophomore Summer.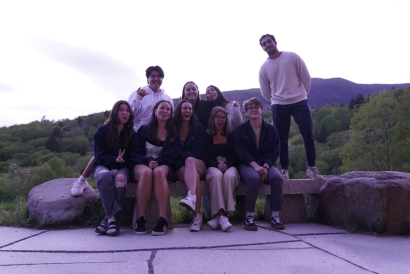 To celebrate a wonderful first spring term, my friends and I got together for a "lodj dinner" at the Moosilauke Ravine Lodge!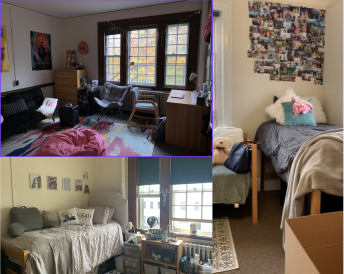 Ever wondered what freshmen dorms look like at Dartmouth? Here's a rough guide to Freshman dorms!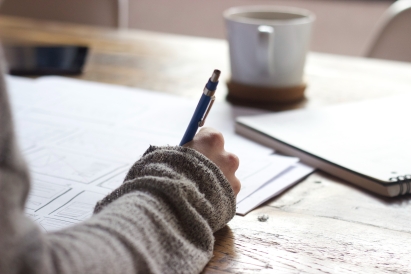 Procrastination: friend or foe? Read on to find out how I feel about this topic at Dartmouth!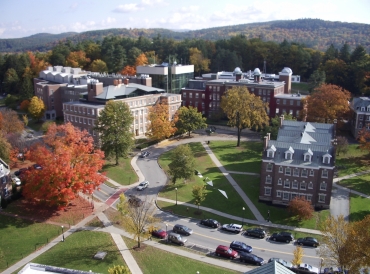 I wanted to make my last blog post for this academic year about the places in the Dartmouth community that I will deeply miss and have made amazing memories with the wonderful members of this community.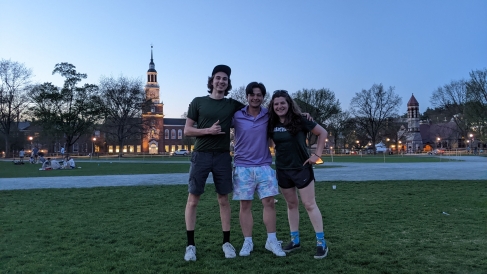 In the blink of an eye, my first year of college is over, and Dartmouth has catalyzed so many of the memories I've made so far!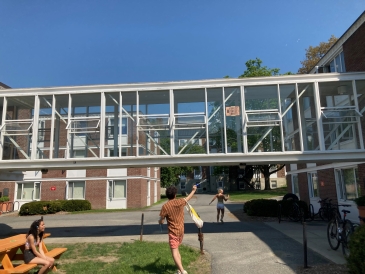 Honestly, I cannot wait to be home. Although Dartmouth has been a home for me for the past nine months, the college experience is made of many ups and downs. Come check my first year wrap-up!
Antônio Jorge Medeiros Batista Silva
2025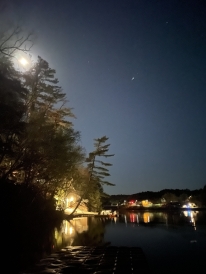 A reflection on my first year in the woods.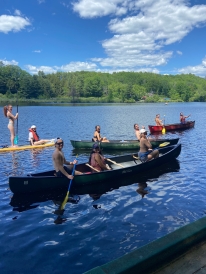 Happy last week of classes! Here are some of my reflections from my junior spring.