You are here
« All Posts by this Blogger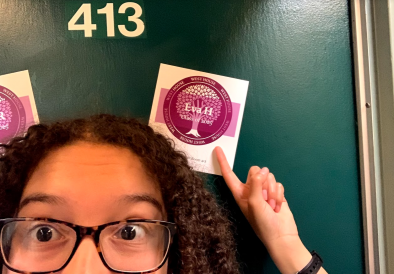 Living in the River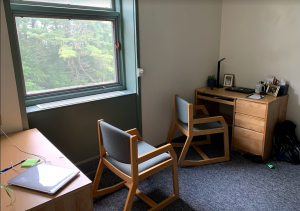 I remember how obsessed I was with rooming and dorms when I first got into Dartmouth. I'd constantly peruse the housing website, looking at picture after picture of floor plans, room set ups, and placement on campus. Seeing as it was where I was going to live next year, I was hoping for something that would perfectly accommodate life as a freshman.

Then I finally got the email of where I would be rooming: French Hall, 3 room double. 

After that I did 2 things: 
Looked up what a 3 room double could possibly mean

Where French Hall was on campus (Google Maps never disappoints) 
Both good and semi-disappointing news followed. 
I learned that a 3 room double basically consists of, well, 3 rooms for you and your roomate. A common space with a fridge, microwave, and two desks as well as two single bedrooms on either side of the larger space. To me, that sounded absolutely perfect. I may or may not have gone on a bit of a bragging spree and made all my friends jealous. Being able to have a roommate? And my own space? Nothing sounded better. Now that I'm finally here, I can say that I truly am in love with my rooming situation. As someone who never had their own room growing up, the idea of personal space was foreign to me. Now with my own little bedroom, I can retreat after a long day of socializing and work (given that freshman year involves a LOT of socializing), but also talk and consult with my roommate whenever we're both up to it.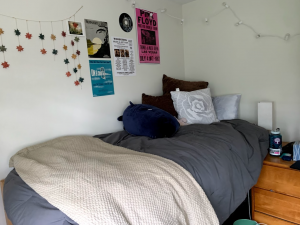 But of course all good things have downsides. French Hall is pretty much the furthest thing from everything on campus. The French and Judge dorms are what we Dartmouth students call "The River" because we're some of the closest buildings on campus to the Connecticut river. Time wise, we're a 12 minute walk from the dining hall, 15 from the library, 20 from the gym, and 20 from the life science center. To adapt, most people who live in the river pack everything they need for the day (including gym clothes) and don't return to their dorms until it's time for bed. Personally, I find this to be a great way to go about my day since there are so many awesome study spaces and napping nooks on campus. It's also a great way to get your steps in! Most people in my dorm have a bike as well to make the trek a bit easier.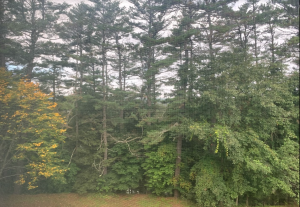 Another thing to mention about the river is that we tend to have a stronger bond than the other freshman dorms on campus. I know just about every person in my entire dorm while my friends in other housing systems don't even know everyone on their floor. Since we're far from the activities on campus during weeknights, we tend to hang out in the common room or just spend time with each other. Things we've done so far include swimming, dorm concerts, poker nights, and WWE stream parties (I'm not the biggest fan but it draws quite a crowd!) 

Though we're far from the bigger things on campus, the river is a home I wouldn't trade for any other dorm (though maybe I'll change my mind in the winter). We have the perfect room arrangements, gorgeous views, and a community worth 9,000 steps a day.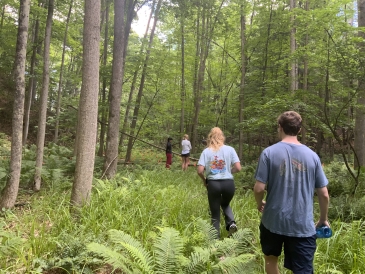 Catching dragonflies at the Organic Farm during my Agroecology lab, plunging feet first into the Connecticut River after class, and exploring the Upper Valley by electric scooter… all in one day! Welcome to Sophomore Summer.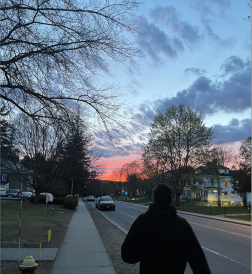 I want to share with you all the kind of friends that you can expect to make at Dartmouth.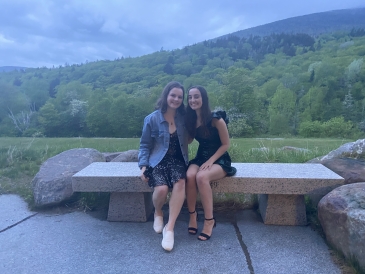 Memorial Day weekend held so many memories for me as the term begins to wrap up. One of those was DOC formal, a dance put on by the biggest club at Dartmouth!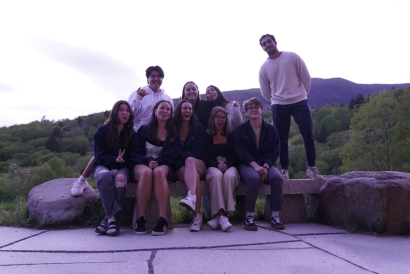 To celebrate a wonderful first spring term, my friends and I got together for a "lodj dinner" at the Moosilauke Ravine Lodge!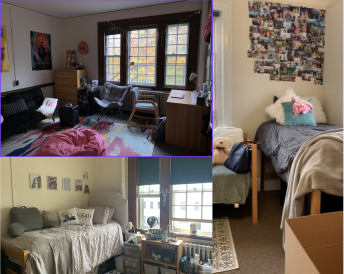 Ever wondered what freshmen dorms look like at Dartmouth? Here's a rough guide to Freshman dorms!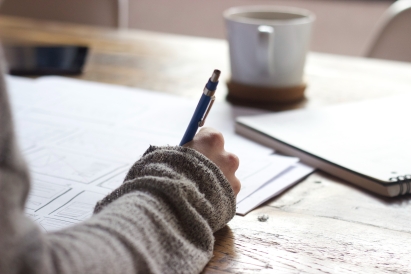 Procrastination: friend or foe? Read on to find out how I feel about this topic at Dartmouth!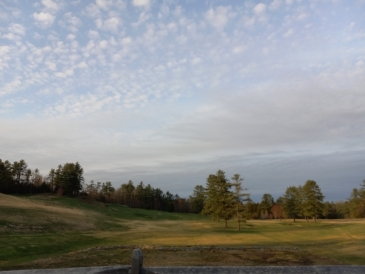 Here's what I have been up to during spring term!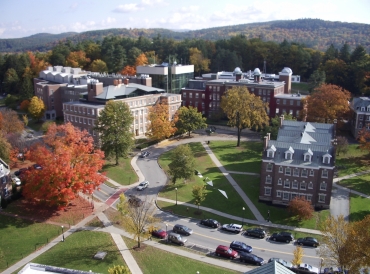 I wanted to make my last blog post for this academic year about the places in the Dartmouth community that I will deeply miss and have made amazing memories with the wonderful members of this community.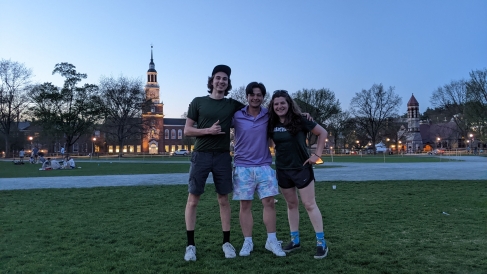 In the blink of an eye, my first year of college is over, and Dartmouth has catalyzed so many of the memories I've made so far!