You are here
« All Posts by this Blogger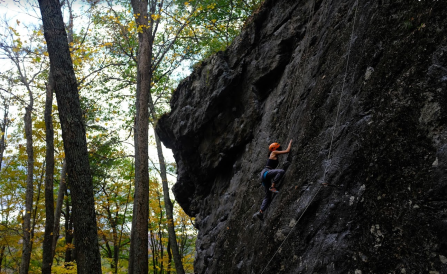 Learning to Climb
After this weekend, I'm finally able to cross "learn how to climb" off of my bucket list. 
If you're looking to learn how to rock cimb (whether that be indoors or outdoors), look no further than Dartmouth! Going into college I knew that rock climbing was one of my goals since it looked like an incredibly fun way to get exercise outdoors. I had never really climbed outside before, but I knew that I liked climbing after an indoor session a couple years ago. During the freshman club fair when I got onto campus, I made a beeline for the Dartmouth Mountaineering and Climbing Team club tables. I signed up for their GroupMe's and let the fun begin! If you're looking to climb at Dartmouth, here are a few answers to the questions I had as a total newbie.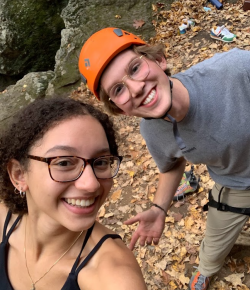 What's the difference between the Dartmouth Mountaineering Club and the Climbing Team?
Dartmouth Mountaineering (The DMC) is a section of the Dartmouth Outing Club which encompasses all the outdoor venture clubs Dartmouth has to offer. The DMC specializes in outdoor climbing and occasionally uses the climbing gym (Yes, we have our own gym!) to practice for outdoor climbing. The DMC meets once a week to address outgoing climbing trips and host getting-to-know-you events! The climbing team on the other hand uses the climbing gym way more often and delves more into the indoor climbing experience. While most people in the club enjoy outdoor climbing, they have more of a focus on indoor competition. The climbing team goes to different competitive events and allows those who want to compete to do so! The team also has practices in addition to meetings though I'm currently unsure of how many practices are offered weekly. 
Do I need to have any experience with climbing before I start?
No! Especially towards the beginning of the year, both the climbing team and DMC offer trips exclusively for newbies since starting to climb can be intimidating without the proper attention. We're super lucky at Dartmouth to be in close proximity to many climbing faces that have ranges of difficulty. For me, I know I encountered nothing but a supportive team of people when just starting out. Most who climb here want to share their knowledge and teach anyone willing to be taught!
How easy is it to go climbing at Dartmouth? 
It couldn't be easier. There is a website called Trailhead that is near and dear to the hearts of the outdoorsmen here. It has a page where DOC and DMC members post trips that are going out during the week and all you have to do is sign up! Usually there are 1-3 trips going out EVERY DAY of the week. It's super easy to climb and hike whenever you want!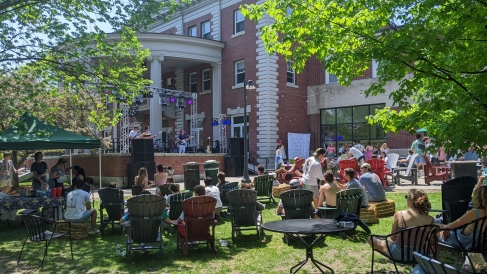 I never considered myself to be a "Woo-Hoo!" type of person, but the Dartmouth community works wonders…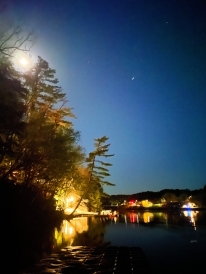 My tips for surviving an Upper Valley heat wave!

I am writing this blog post as I enter week 9 of my spring term. The weather is so sunny, refreshing, and awesome (it reminds me a lot of the weather in California). I am dedicating this post as a reflection on my week 8.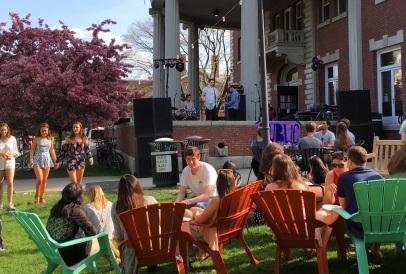 In this post, I share my first experience with Green Key at Dartmouth

Brandon Mioduszewski
2025
This weekend, West House had its annual trip to New York! Come along to read about our two days in the city!!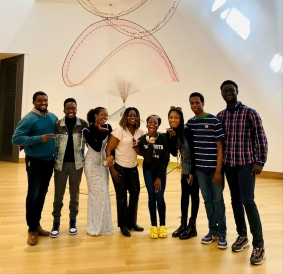 Some of you planning to attend Dartmouth as international students may be thinking, "How will I celebrate the family weekend at Dartmouth?" Isn't it something I need a family for? How will my family get to Dartmouth from the far ends of the earth?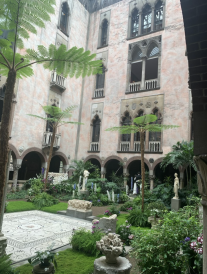 A weekend in big-city Boston allowed me to reflect on Dartmouth's unique rural location.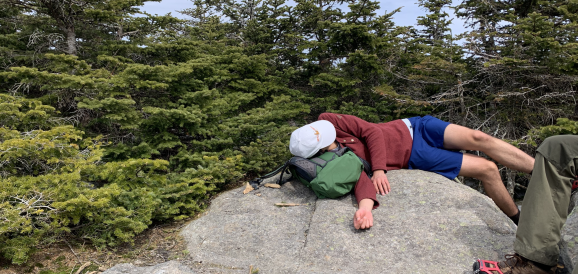 May so far has been full of spending time with friends, FoCo ice-cream, and enjoying the weather. If you're wondering what spring looks like at Dartmouth, look no further!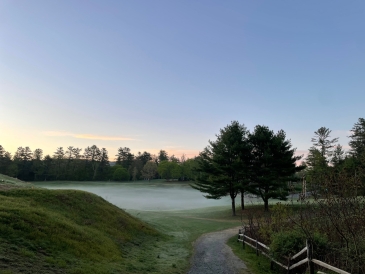 Honestly, there is no such thing as a normal Friday at Dartmouth, and I just had my most spontaneous and memorable day during my time at Dartmouth so far.