« All Posts by this Blogger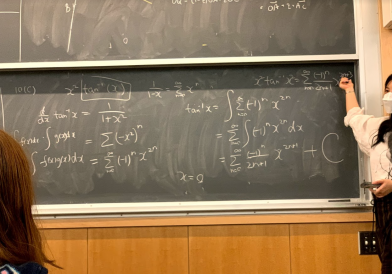 Academic Help As An Engineering Major
Being in an academically rigorous college means, well, academically rigorous classes. Thankfully, Dartmouth has ways to help everyone succeed. 
It is commonly known here that the prerequisites for engineering can be super tough for students, especially during freshman year since students are still getting used to the environment, making friends, and figuring out the best ways to handle a college level course load. The main resource that has been helping me through this are TA (which stands for teacher's assistant) sessions. 
There are two kinds of TA sessions that I attend. The ones specifically set up for my classes, and ones under the title "DEE" which stands for Dartmouth Emerging Engineers. I've been utilizing both for my current math class and finding them to not only be a source of academic help, but a place where I can find community through my studies. The TA sessions that are held for my particular math class occur 3 times a week from 7-9pm and allow students to have their questions answered by math graduate students. Most classes (especially STEM ones) have these TA hours and students are encouraged to go if they either need specific help with a problem or are looking to get the most out of the class as they can. I've also found that there are always students that you can talk to during these sessions as well. Oftentimes I'll attend a TA session and figure out a couple problems with just the students that are there. 
DEE sessions are something I find to be unique to Dartmouth and super helpful. These sessions are held for every engineering prerequisite class and are set up to support those looking to pursue engineering no matter what year they're in. They're held everyday (except Fridays and Saturdays) from 7-10pm which makes them super accessible to students who need them. Because they are run by TA's who first struggled in particular prerequisite classes and then succeeded, they're super understanding and helpful people who will take any questions, no matter how simple or complex. I find myself attending these super often for homework help or just when I need someone to talk to about my major!
Dartmouth has resources like these set in place as well as programs such as individual and group tutoring to make sure everyone who wants access to academic help and community receives it. I feel incredibly supported as an engineer here and continue to find more ways to increase the success I'll have here.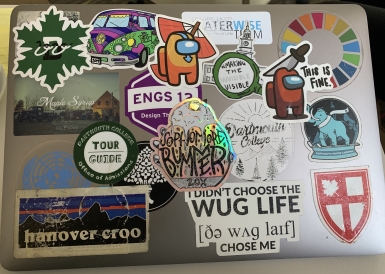 Reflecting back, transitioning to virtual classes was definitely a big change, but there were definitely bright moments. Take a peek at some of my virtual classes from last spring!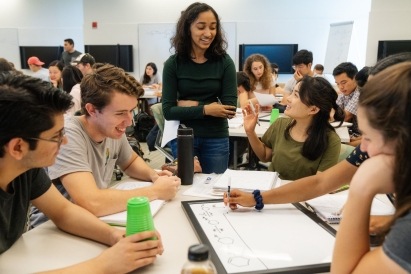 Perhaps, final season isn't the most stressful thing ever as there's something that tops it: course selection.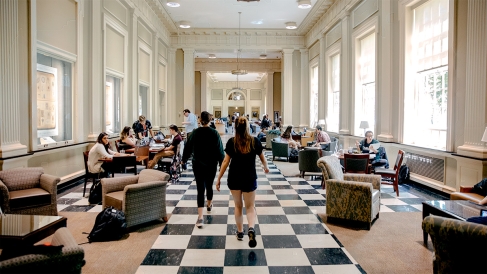 Curious about what finals are like for Dartmouth students? Here's my perspective on my final exams as a freshman.

Brandon Mioduszewski
2025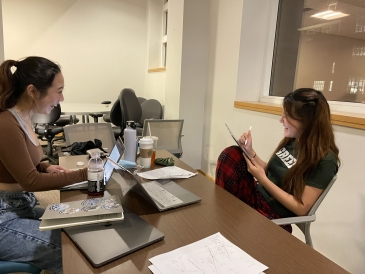 While touring schools the summer before my senior year, the freshmen I talked to gushed all about Dartmouth's collaborative atmosphere. Now as a current sophomore, I thought I'd share how students here genuinely want to help lift each other up!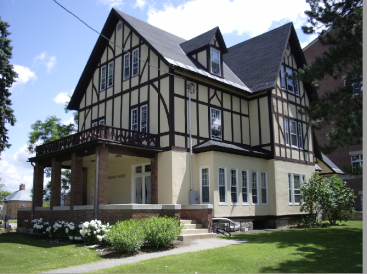 Dartmouth's Native American Studies department offers so many interesting classes, and I took one to start my academic journey.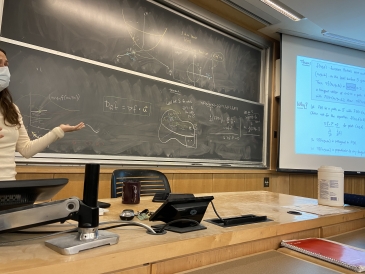 One thing that many people contemplate before coming to college is whether they will perform to their expected standards, and in this blog post, I am going to share with you what helped me navigate my classes.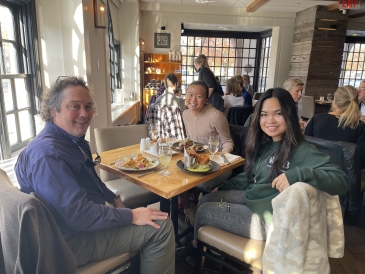 Ever have a super cool professor and wish you could get to know them outside the classroom? Look no further because the Undergraduate Deans Office offers a Take a Faculty Member to Lunch program at Pine Restaurant.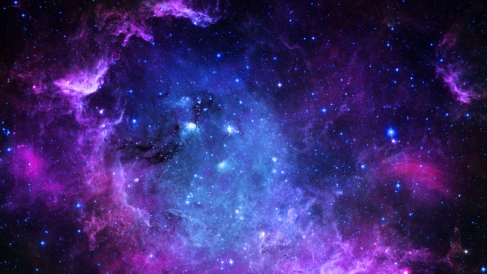 Most faculty of this College can blow you out of orbit with how awesome they are. Professor Ryan Hickox, however, feels out of this world. The fact he's an astronomer definitely helps.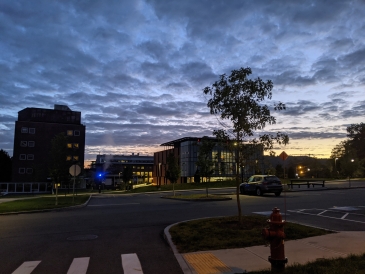 Have you ever thought your academic interests are a bit too niche? I truly have. Dartmouth enables you to not only explore that niche area of study, but to also explore disciplines you may never have thought of pursuing. Let's explore my journey: