You are here
« All Posts by this Blogger
Going Green!
Hi everyone! I'm Emily, a current '25 (freshman) whose heart is split between a love for big cities and small towns. Growing up in Louisiana, I use the word "y'all" on the daily and have nurtured an affinity for the outdoors since I was little—catching fish with my dad, kayaking through the bayous, and pretty much any water activity to beat the heat are among my favorites! Other than spending time on the water, I enjoy making and tasting any baked dessert, watching old cartoons, and exploring the wonderous world of conspiracy theories, no matter how far-fetched.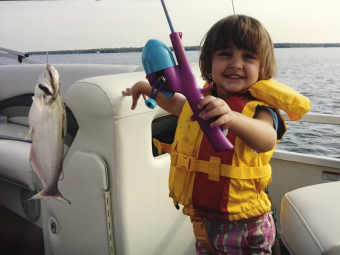 I would have to say my favorite pastime, however, is flipping through a good book. Although I have been known to dabble in all genres, I am a hopeless case when it comes to any story with a sinister dragon or goodly wizard, especially if there is a tinge of romance sprinkled between the pages. While I have read hundreds of books, none of my them could have prepared me for the environment that Dartmouth nurtures. 
On the first day of class, my comparative literature professor asked us to define reading. After much thought, I decided that reading is seeing and experiencing life through the eyes of another, all the while drawing from our own experiences. After being here only two weeks, I find myself in wonder of this magical place called Dartmouth; tucked away in the mountains of New Hampshire, I am seeing the world not only through books and their authors, but also through the eyes of my new-found Dartmouth friends. I am surrounded by the most brilliant minds, and motivated athletes, and recognized professors from every corner of the world.  I think that's one of the most special things about the college: it unites all of these incredible people in celebrating learning, exchanging ideas and cultures, and motivating each of us to be their best versions of ourselves.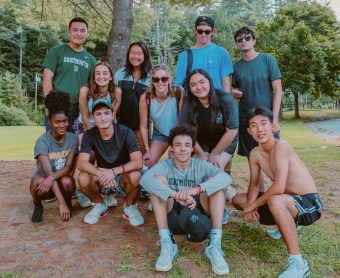 This communal learning gives way to another core aspect of the college: the community. We are a community who values learning and growing. When engaging in discussions, people are eager to listen and understand where others are coming from and relate it to their own experiences. We work together to build a safe learning atmosphere. After moving into the dorms where upperclassmen jumped in to carry boxes, freshman trips where we bonded with our classmates, and sharing meals with newfound friends, it's easy to feel at home. After only two weeks, I have found my people. Already, I feel at home in The Woods; I love this place! Stick around to find out why!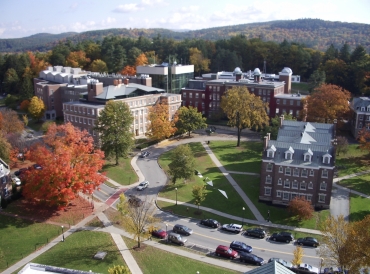 I wanted to make my last blog post for this academic year about the places in the Dartmouth community that I will deeply miss and have made amazing memories with the wonderful members of this community.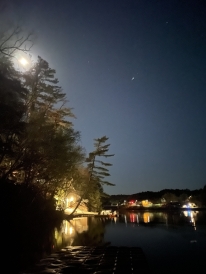 A reflection on my first year in the woods.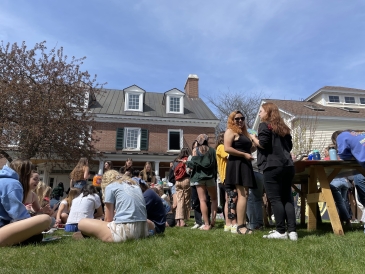 Greek Life encompasses a large, and exciting, part of the Dartmouth experience. With almost 60% of students being affiliated in a fraternity or sorority, it's hard for that not to be the case. Here is my view of Greek Life so far.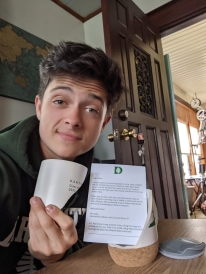 The second and final post of my "Why Dartmouth?" story. Reflecting on my decision to attend and move to Dartmouth College!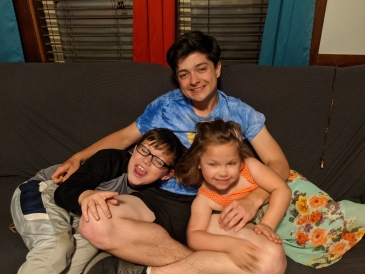 Behold the answer to the question I have been trying to find a concrete answer to for quite some time… "Why Dartmouth, Gavin?" (Part 1)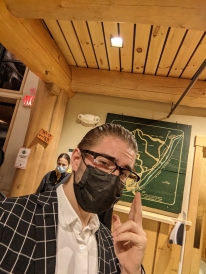 Dartmouth has a lot going on all the time – here is an insight into some of the cool events I've attended during my time here so far!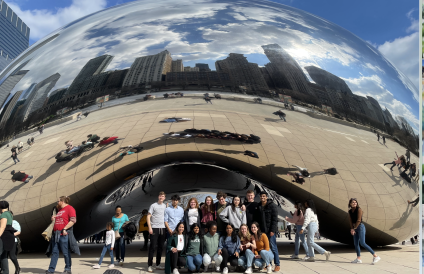 If you're a high school student reading this, odds are you're an expert at arguing with your parents! Here at Dartmouth, you can put those argumentation skills to good use with the Mock Trial Team!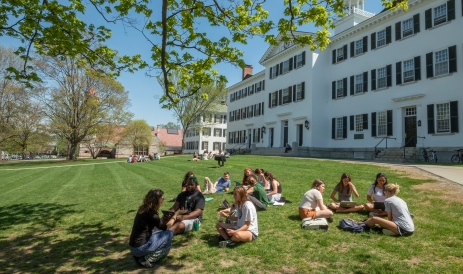 I hope this post can be a great starting point for those of you beginning to explore People, Places. Pines. I truly enjoyed reading it while I was in your shoes, and now I'm so excited to be producing content for all of you!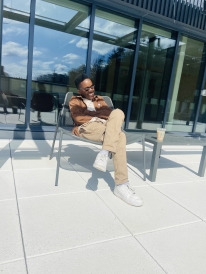 I thought about how I would attack as I paced from corner to corner, my head as vacant as an empty bottle. The crumpled-up drafts on the floor just added to my nervousness, but I needed to write a 'Why Dartmouth' essay. How? I had no idea.