You are here
« All Posts by this Blogger
But...Where's the City?
Location is a huge factor when deciding on a college. It's where you're going to be living for the next four years, after all! When people think about location, they mainly mark the school on the map, considering temperatures throughout the year, proximity to their home, etc. But something on people's minds when thinking about location is also proximity to the city. And if you don't know, the closest big city to Dartmouth is Boston, about two hours from campus (although we have a shuttle system that drives to Boston and NYC if you get city-sick!!).
Shrieks of pain!!
Ahh!!
Noo!!
Believe me, as a city girl, I feel ya, or at least I did while I was thinking about schools. But after learning more about Dartmouth's little campus shrouded in trees and dotted with history, I fell in love. And if you want to know why, you're in the right place!!
1. The community on campus
Because Dartmouth is surrounded by trees instead of a concrete jungle, we have a VERY active campus. Since there are few events going on off campus (unless you look for them), student clubs and school organizations put together a TON of activities open to campus. Every day, there's not just one new activity but ten; instead of it being a matter of finding things to do, it's about finding the time to do them and prioritizing the things you enjoy the most! An added benefit of fun being sourced at the school is that you meet people from Dartmouth that share your interests, who you'll see again if you keep doing the same things (for example, if you're always in the pottery studio, you'll run into some familiar faces that would make great friends!!).
2. Beauty of nature
Something I had never really appreciated growing up was the beauty of the world around us. While I have never considered myself an "outdoorsy" person (I still don't think I've reached that status), after coming to Dartmouth, I've found an appreciation for nature that's been almost therapeutic. It's allowed me to notice things I take for granted, along with forgetting the stresses of the day. When I'm on a hike, listening to the buzzing silence of the woods around me, or walking back to my dorm and looking up at the stars that twinkle back at me, I feel a sense of peace. And I wouldn't feel this sense of connection if I didn't live near the woods!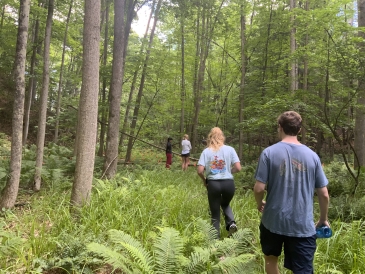 Catching dragonflies at the Organic Farm during my Agroecology lab, plunging feet first into the Connecticut River after class, and exploring the Upper Valley by electric scooter… all in one day! Welcome to Sophomore Summer.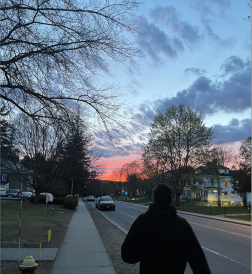 I want to share with you all the kind of friends that you can expect to make at Dartmouth.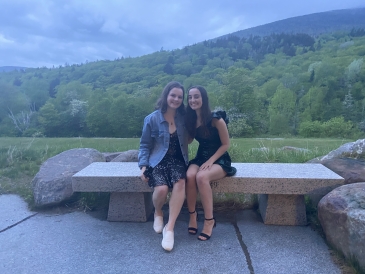 Memorial Day weekend held so many memories for me as the term begins to wrap up. One of those was DOC formal, a dance put on by the biggest club at Dartmouth!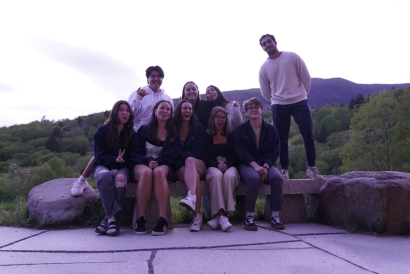 To celebrate a wonderful first spring term, my friends and I got together for a "lodj dinner" at the Moosilauke Ravine Lodge!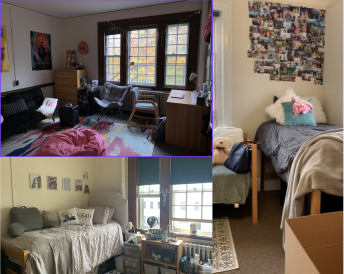 Ever wondered what freshmen dorms look like at Dartmouth? Here's a rough guide to Freshman dorms!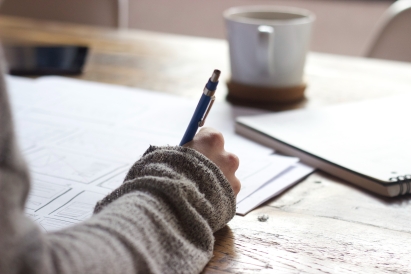 Procrastination: friend or foe? Read on to find out how I feel about this topic at Dartmouth!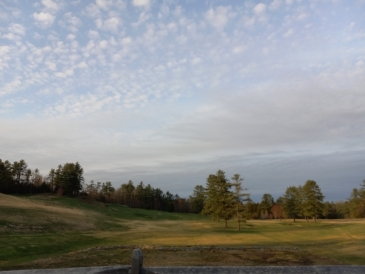 Here's what I have been up to during spring term!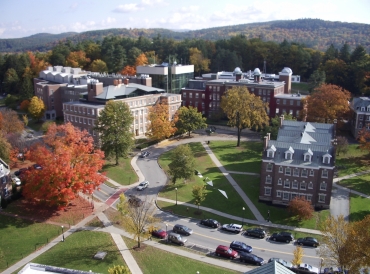 I wanted to make my last blog post for this academic year about the places in the Dartmouth community that I will deeply miss and have made amazing memories with the wonderful members of this community.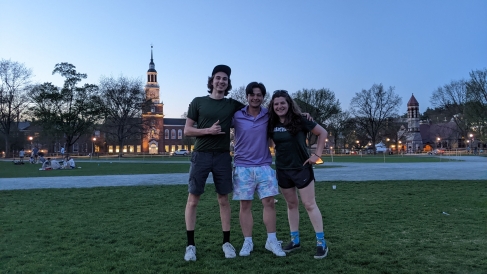 In the blink of an eye, my first year of college is over, and Dartmouth has catalyzed so many of the memories I've made so far!