« All Posts by this Blogger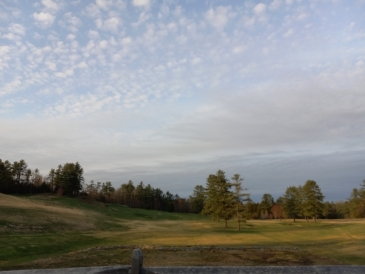 Wrapping Up
I hate to repeat myself, but I have to recycle what I wrote for my last blog post for the fall term and say: Woah, I can't believe my first academic year at Dartmouth is over already. For my last blog post of the year, I initially planned to write about my favorite parts of each term, but I realized so much has happened during the spring term that I have not talked about. So, here's what I have been up to during spring term!
Woman in Science Project Internship
During winter and spring, I have been a WISP intern in Professor Coch's Reading Brains Lab, which investigates reading and reading-related processes using both behavioral and brain-based electrophysiological measures. We have been running participants non-stop this term, which kept my schedule really busy, but also proved to be a rewarding experience. While I was mostly acting as a second observer, scoring and entering data during the winter term, this term, I have also started to run the experiment as the primary. Professor Coch has been such an inspiring and encouraging faculty advisor from whom I have learned a lot throughout my internship. I also learned a great deal from Laurel, the research assistant working at Reading Brains Lab, who has been incredibly helpful, supportive, and a great role model. Last week, we presented our poster for the Reading Brains Lab at the Karen E. Wetterhahn Science Symposium. It was so exciting to see what my peers in STEM were working on throughout the year. Some of the other projects were on an app designed to facilitate roommate communication, mapping exoplanets, and serotonin networks in mice.
Museum Collecting 101
This term, I also participated in the Hood Museum's Museum Collecting 101 program, which introduces students to the Hood Museum's photography collection, photographic techniques, and the criteria curators use to acquire works for the museum. At the end of the program, we picked a photograph for the museum's collection. It was a truly unique experience where we got to explore the "backstage" of a museum by learning from the wonderful curators of the Hood.
Creative Writing
I was very involved in creative writing in high school, but I have stopped writing for quite a while. This term, I decided to start writing again though I was still a bit nervous about it because I have only done creative writing in Turkish before and was inexperienced in expressing myself creatively in English. Despite my initial worries, I enjoyed writing a lot more than I thought I could. I took CRWT 10: Introduction to Fiction with Professor Crouch, which was my favorite class this term. My favorite part of the class was most definitely reading the stories my classmates wrote. It was amazing to see how much diversity and creativity we had in a class of twelve people. I also enjoyed the short story reading assignments we had. It is such a breath of fresh air to read fiction for a class! This term, I also started writing for Spare Rib, the feminist zine at Dartmouth. It has been such an inspiring experience entering such a welcoming and creative space.
Spending More Time Outdoors
This term, I have spent much more time outdoors than I ever did. Part of it was simply enjoying the wonderful spring weather of Hanover, and part of it was keeping up with the many activities going on all around campus. We had so many impromptu picnics on the green, went canoeing and swimming in the river, and went on so many Woccoms (walks around Occom Pond) with my friends. Not to mention Green Key! It was so refreshing to have so much live music on a single weekend.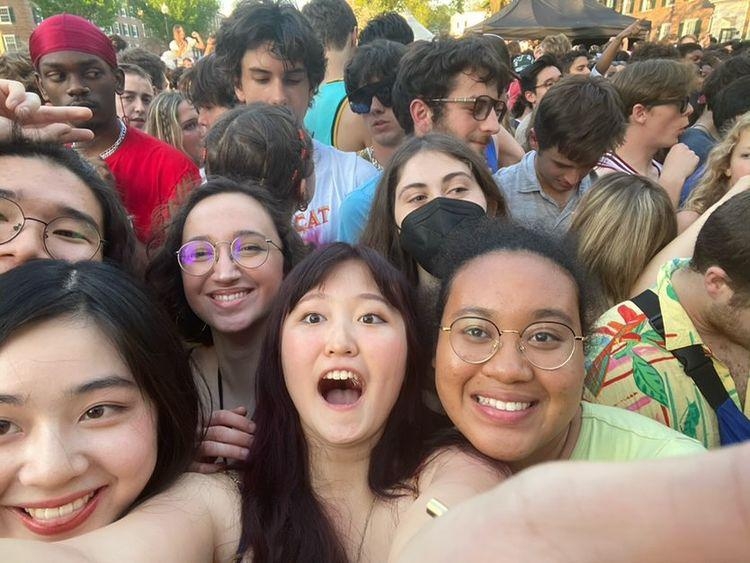 This has been a recap of the fun parts of my spring term. Until next time!