« All Posts by this Blogger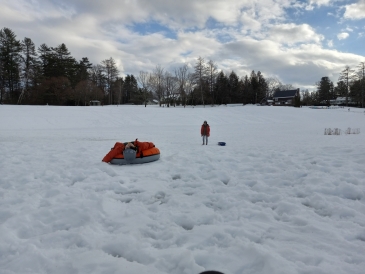 Best of the Best
During intense weeks filled with endless assignments and academic stress, I find it helpful to think about all the times I was genuinely happy on this campus. Here are a few of my favorite moments at Dartmouth so far! 
International Student Dinner at Moosilauke
Towards the end of the last term, OPAL (Office of Leadership and Pluralism) organized a dinner for first-year international students at Moosilauke Ravine Lodge. Before attending the dinner, I had heard great things about the lodge from my friends who attended housing community dinners at Moosilauke, so needless to say, my expectations were high. And I was not disappointed. Not only was Moosilauke absolutely gorgeous, but it also had such a welcoming atmosphere with soft lights, a wide range of board games, a nice piano, and a bunch of old books… Not to mention the food! It was undoubtedly the most satisfying meal I've enjoyed since I have arrived in Hanover. But the best part of it was definitely spending the evening with the international student community. I not only caught up with people I haven't seen since international pre-orientation, but I have also made new connections with people from diverse backgrounds. The evening at Moosilauke was definitely the highlight of my fall term at Dartmouth.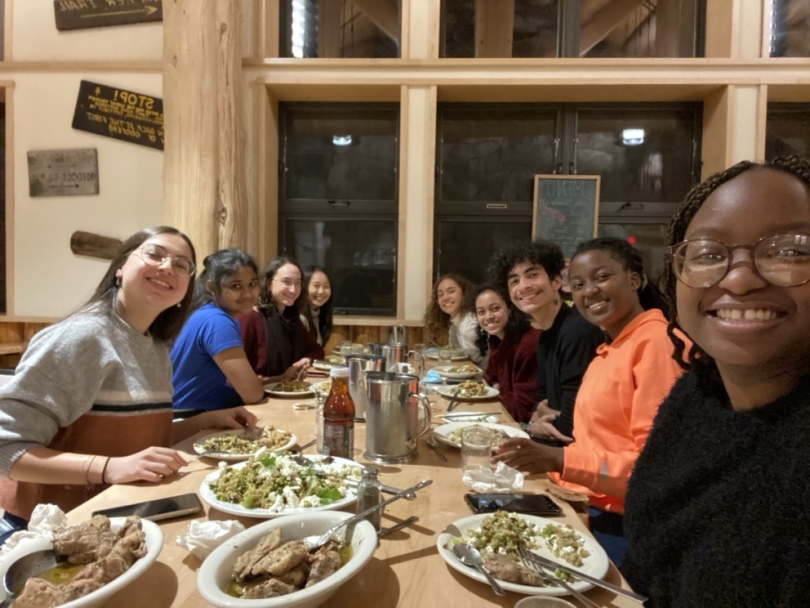 The Force of Things at the Hop
This term, me and my friend Jamie went to see the Force of Things at Hopkins Center for the Arts. It was a sonic art installation performed by the International Contemporary Ensemble and designed by the architect/composer sibling duo Ash and Adam Fure. It was very unique: an interdisciplinary work evoking the gravity of ecological collapse and climate change. It was eerie, mind-boggling, and incredibly inspiring. 
Tubing!
After my friend finished carving an ice sculpture for the Winter Carnival, we decided to go on a walk around the Occom Pond, which is also called a Woccom in Dartmouth lingo. When we reached the golf course near the Occom Pond and caught sight of the Dartmouth Outing Club's ski rental center, we felt the sudden urge to go tubing even though none of us had done it before. Though I knew I had to get back to studying, I could not resist the temptation to sling myself off a snowy cliff. It was the second-best decision I have made in my life. There's nothing like a refreshing adrenaline rush to destress amidst midterm season.