« All Posts by this Blogger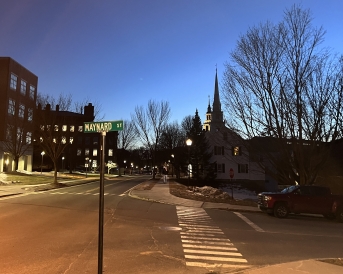 A Day in the Life of a First-Year: Winter Edition
With the winter term almost coming to an end, I wanted to share with everyone another "A Day in the Life" as my schedule and commitments changed slightly!
8:30 AM - 9:00 AM
Usually, this is when I wake up. This term, my earliest class on Mondays, Wednesdays, and Fridays is at 11:30 AM; on Tuesdays and Thursdays it's at 10:10 AM. However, I love to get some morning work and coffee into my schedule to feel energized—also to use my breakfast swipe at on-campus cafés! 
9:00 AM - 10:30 AM
I often choose between two options: Novack Café or Still North Café (off-campus, around 8-minutes away). Today, I chose to head to Still North, which has amazing window seats that offer a perfect amount of sunlight. However, those seats fill up quite fast, so I tend to arrive exactly when they open up. My go-to order is an iced vanilla latte with a prosciutto, egg, and jam breakfast sandwich! I had some microbiology literature reading and essay revisions to work on. Here, I tend to do work I can complete while listening to music; so, ones that don't require as much concentration.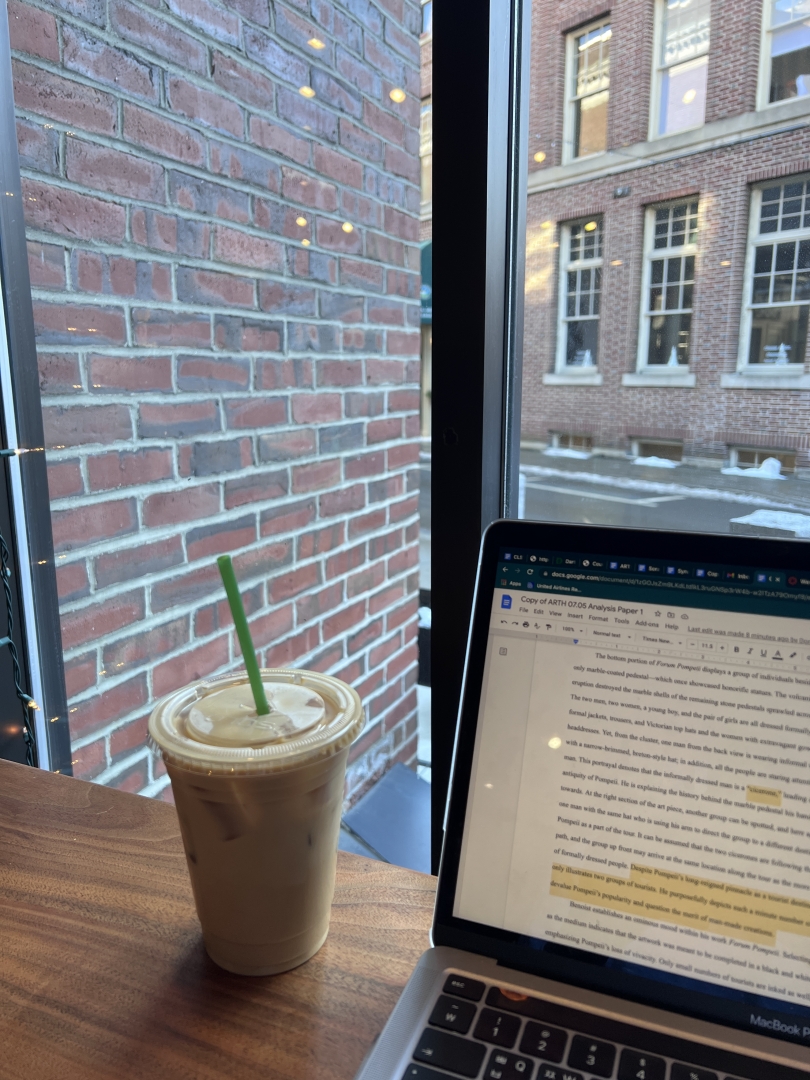 10:30 AM - 11:30 AM
Since it was Monday, my class started exactly at 11:30, so after finishing what I had prepared for the morning, I headed back to my dorm. I relaxed on my bed, watching some YouTube videos, new episodes to my favorite Netflix series, and replying to some emails. Last week, I didn't exactly get the classes I wanted, so some professors replied back to me with potential options. 
11:30 AM - 2:00 PM
Today, I had class back-to-back: my Ancient Medicine course then my Physics course. 
2:00 PM - 3:00 PM
At 3 is when I have my daily research work. Therefore, between 2 and 3, I tend to either work on some extra work at an on-campus study location or head back to my dorm to decompress. Today, I had to continue to organize my schedule and start working on my final paper, so I headed to Novack Café to grab some vitamin water and begin.
3:00 PM - 6:00 PM
As mentioned in previous blog posts, this term I began work as a microbiology research intern at the Geisel School of Medicine. My laboratory is located in Remsen, a research building next to the Life Sciences Center (LSC). It's about a 10-minute walk from Novack! Today, I had some PCR testing to do, which detects whether certain sections of genetic material are properly located/flipped. I also poured some "plates," which are places bacteria grows, as they're incubated in a machine set at around 26-27 celsius.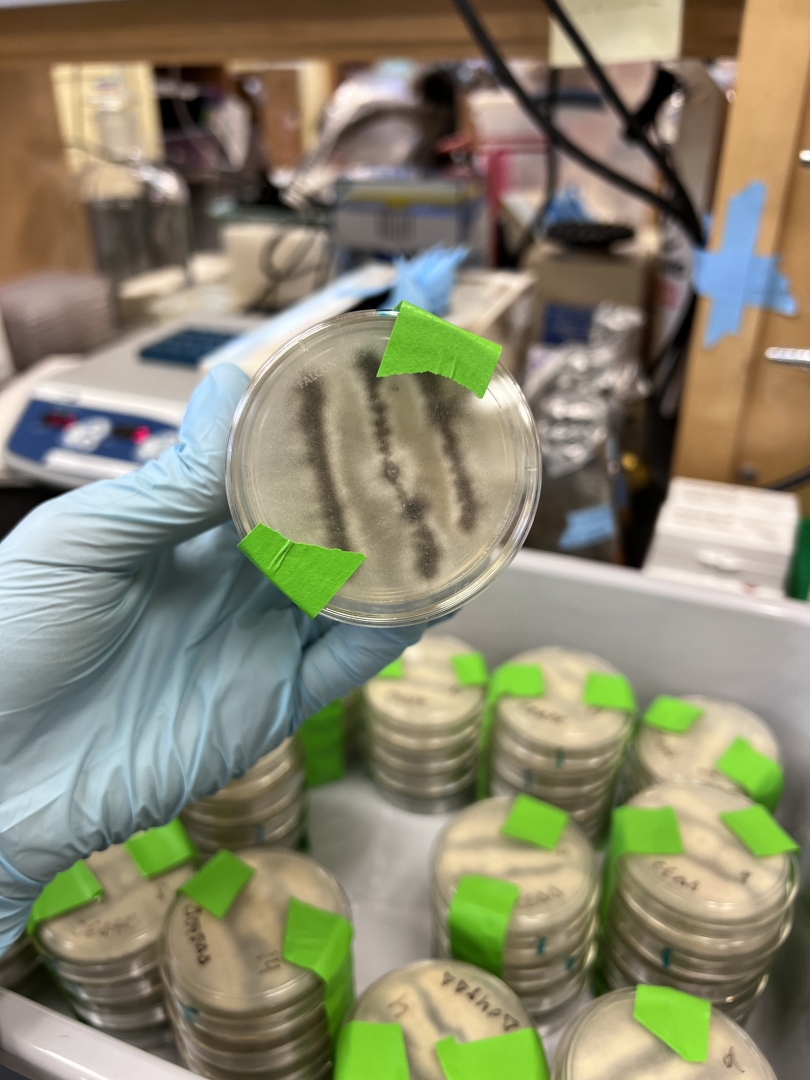 6:00 PM - 9:00 PM
I grabbed a quick dinner at 53 Commons, or as Dartmouth students call it "FoCo," and headed to the library to finish more work!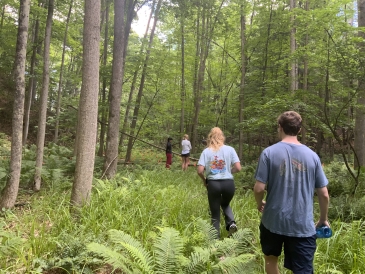 Catching dragonflies at the Organic Farm during my Agroecology lab, plunging feet first into the Connecticut River after class, and exploring the Upper Valley by electric scooter… all in one day! Welcome to Sophomore Summer.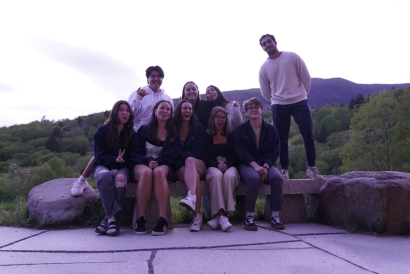 To celebrate a wonderful first spring term, my friends and I got together for a "lodj dinner" at the Moosilauke Ravine Lodge!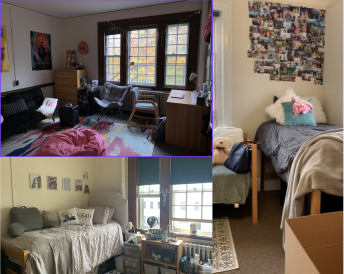 Ever wondered what freshmen dorms look like at Dartmouth? Here's a rough guide to Freshman dorms!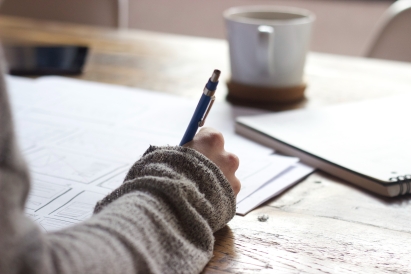 Procrastination: friend or foe? Read on to find out how I feel about this topic at Dartmouth!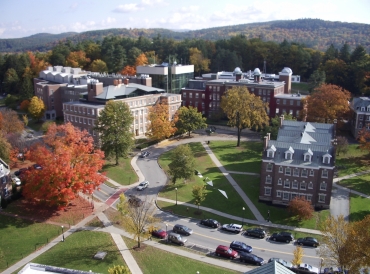 I wanted to make my last blog post for this academic year about the places in the Dartmouth community that I will deeply miss and have made amazing memories with the wonderful members of this community.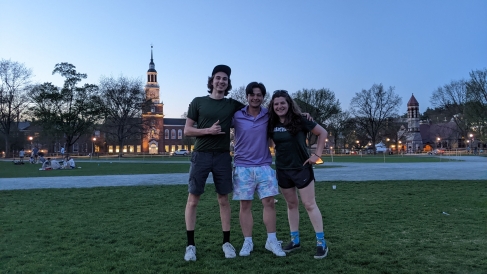 In the blink of an eye, my first year of college is over, and Dartmouth has catalyzed so many of the memories I've made so far!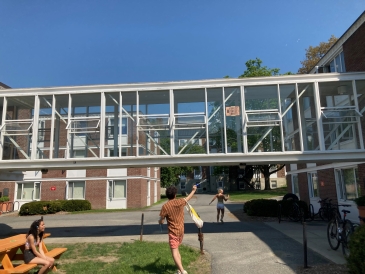 Honestly, I cannot wait to be home. Although Dartmouth has been a home for me for the past nine months, the college experience is made of many ups and downs. Come check my first year wrap-up!
Antônio Jorge Medeiros Batista Silva
2025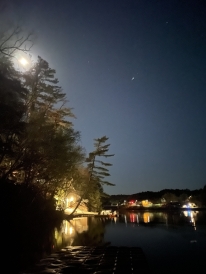 A reflection on my first year in the woods.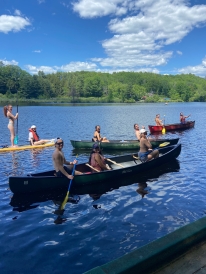 Happy last week of classes! Here are some of my reflections from my junior spring.