« All Posts by this Blogger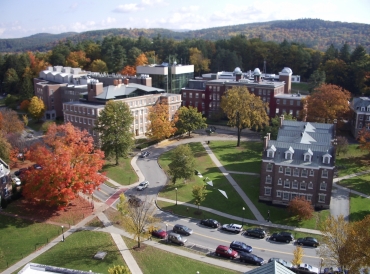 Fall Term Bucket List
Fall term is a truly special time at Dartmouth. For first-year students, it's your first time at Dartmouth, and for sophomores and seniors, it's equally exciting returning to campus after being away for three months. Fall is also a beautiful season in New England, with tourists from all over coming to see the breathtaking fall foliage and festivals hosted across the region. I won't be on-campus this fall (I'll be doing an African and African American Studies foreign study program in Accra, Ghana), so I've put together a small bucket list of events and activities that I think really made my first fall at Dartmouth so memorable.
1. Homecoming
You really can't talk about fall term without talking about Homecoming Weekend at Dartmouth. This highly anticipated weekend celebrates reconnecting with campus and the Dartmouth community and officially welcomes the first-year class. This weekend features several fun events and activities such as the Homecoming Bonfire on the Green, alumni parades, and a football game at Memorial Field. I remember feeling a deep and profound sense of belonging and connection to the Dartmouth community during this unforgettable weekend.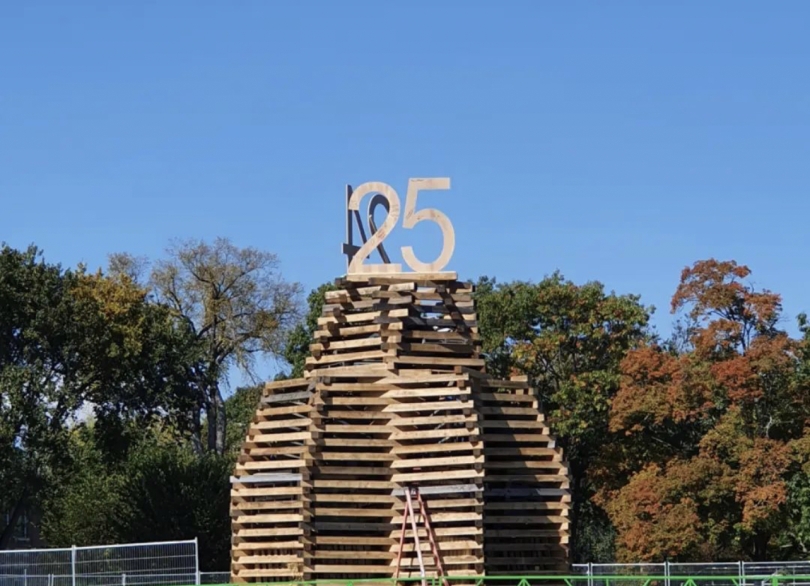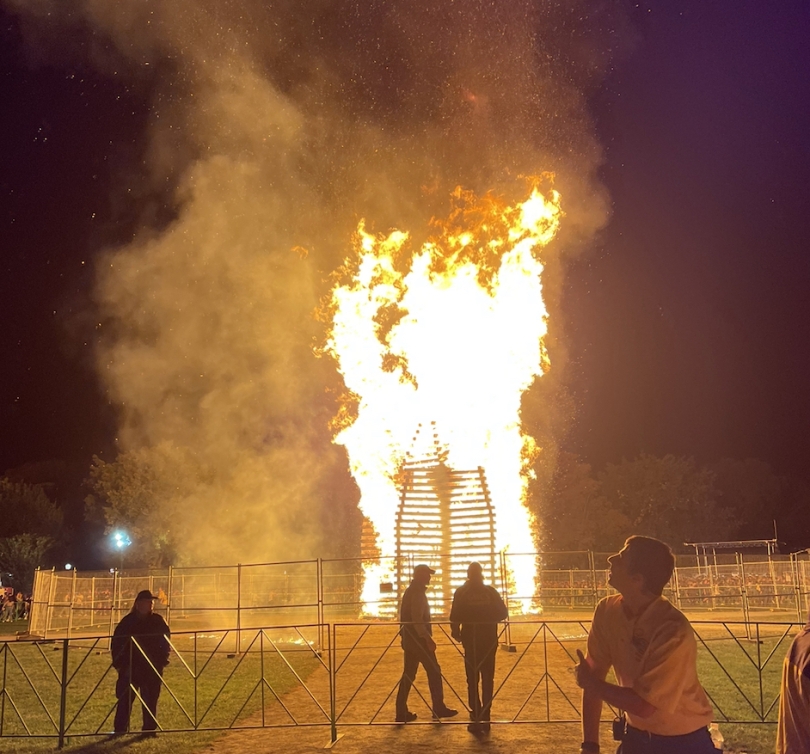 2. Fall Sports
A lot of sports teams at Dartmouth are in-season during fall term, and there are several games going on each weekend. Entry is free for all Dartmouth students and it's a great way to have fun on the weekends and connect with the Dartmouth community. Having never watched American football before coming to Dartmouth, by the end of fall term I had attended three live matches! A lot of Dartmouth students go down to Boston to watch the Dartmouth vs Harvard football game in late October.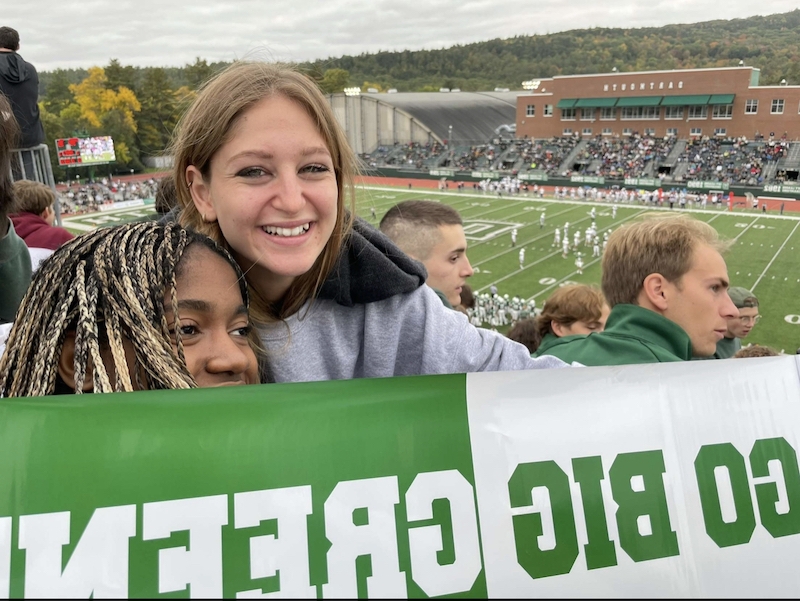 3. Riverview 
One of the most out of my comfort zone activities I did in the fall was going to Riverview Farm. I've lived in a city all my life and had never been to a farm before but going to Riverview was one of my fondest memories from fall term. Riverview is a farm located in Plainfield, NH, a short drive from campus, with an apple orchard, a pumpkin patch, a corn maize, fresh-pressed cider, and a variety of berries. I visited Riverview with other Great Issues Scholars, a program for first-years hosted by the Dickey Center for International Understanding, but a lot of my friends went with their housing communities and extracurricular groups.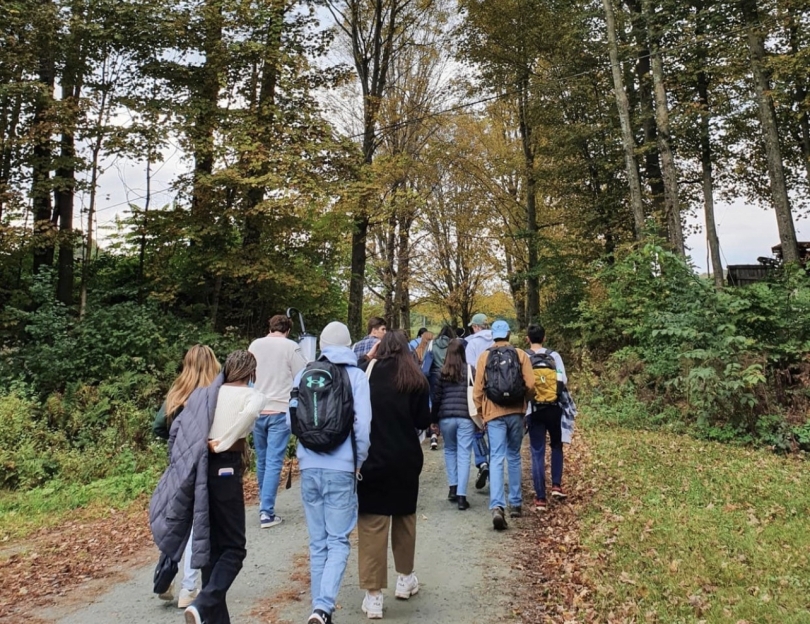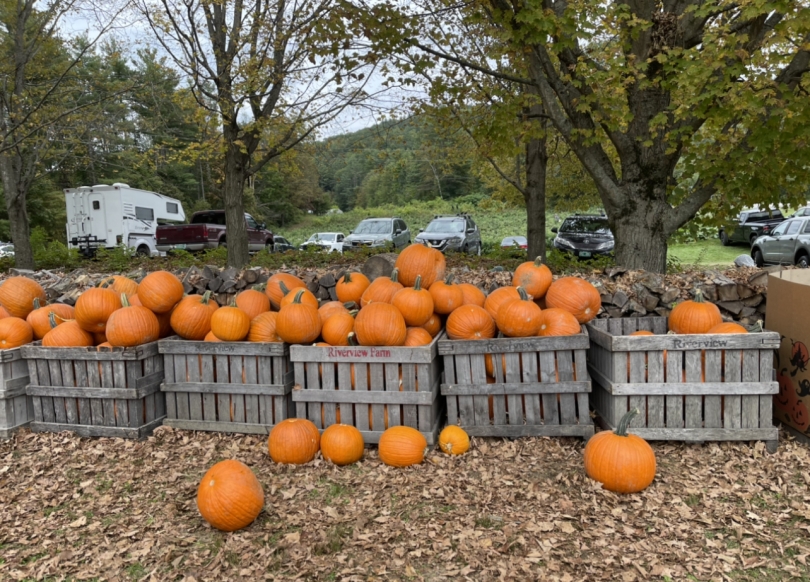 4. Sunrike
A sunrise hike, or a "sunrike" as Dartmouth students call it, is an unbeatable way to see New England's spectacular fall foliage. The rising sun and the changing leaves of the dense New England forest bathe the horizon in the most breathtaking orange and yellow hues that make the 5 a.m. wake-up more than worth it.