« All Posts by this Blogger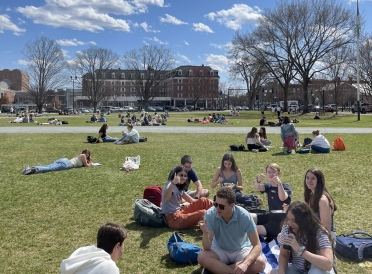 Day In The Life Of A Dartmouth Student
Last week, I hosted a member of Dartmouth's Class of 2026 as part of the Discover Dartmouth program that the admissions department had created for the incoming class. I felt so honored to be able to show what life at Dartmouth is like to an incoming student. So, I decided to do my own virtual version of "Discover Dartmouth" through a blog post to show what a day in the life of a Dartmouth student is like!
My day usually starts with a quick breakfast at Novack Café in Baker-Berry Library. Novack has a great selection of breakfast sandwiches, pastries, coffee, and other drinks. After breakfast, I try to get some work done before class in the afternoon. Dartmouth has a pretty flexible class timetable, so you can pick morning, afternoon or evening classes, depending on what works for you. This term, I decided to schedule all my classes to be in the afternoon and evening after having mostly morning classes in the fall and winter term. This allows me to have some time to do my readings and complete assignments in the morning before class.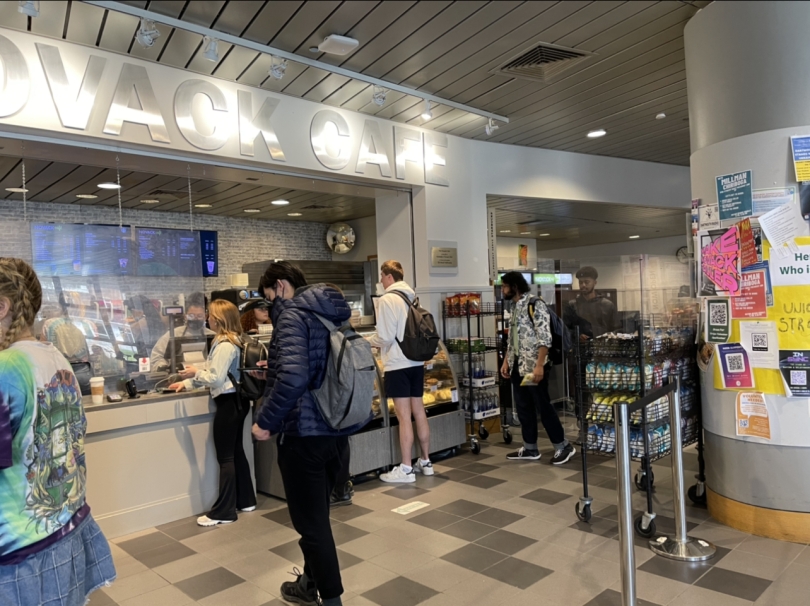 At 12:50pm, I have my first and only class for the day, my first-year seminar in art history. This class is about Parisian art in the 19th century, and I look forward to it each time! Our teacher assigns the most interesting readings, and we have such captivating discussions about fashion, architecture, painting and photography in 19th century Paris. I'm especially looking forward to our class visit to the Hood Museum in town coming up this week.
After my class, I usually get lunch with some of my friends. On this day, the weather was amazing, so we decided to grab lunch from Collis and eat on the Green. On warm spring days like this, I am reminded that the Green is really the heart of campus. There were people eating and talking in groups, playing spike ball, taking naps, studying, and exercising. It felt so good to be able to take advantage of the wonderful weather.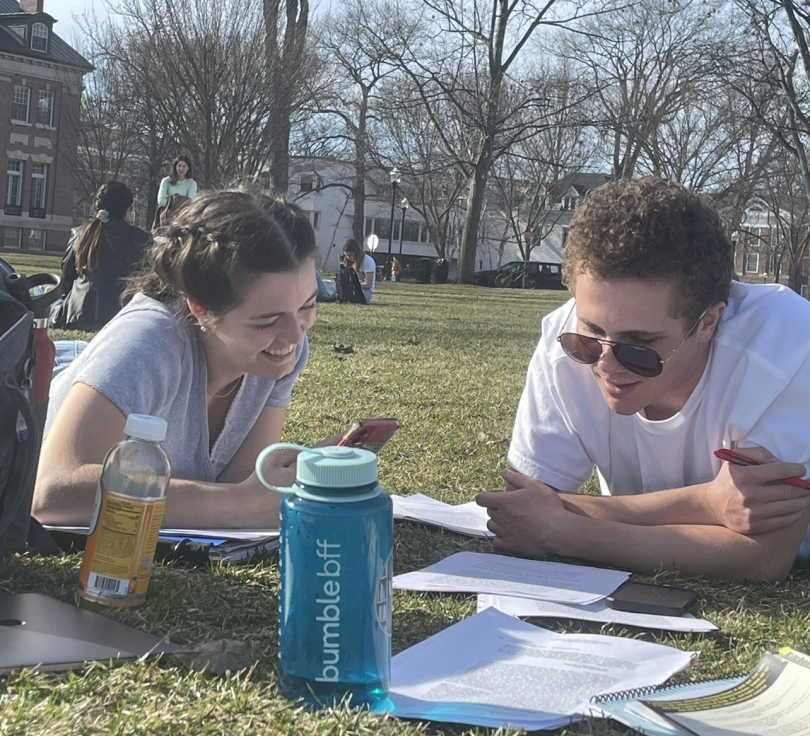 I wasn't quite done enjoying the warmth of the sun, so my friend and I decided to go on a short hike to the river. One of my favorite things about Dartmouth is that there are so many short hiking trails to explore. Although I enjoy being outdoors, I try to keep my hikes short and fun! There are a lot of trails surrounding campus that only take a few minutes and can be completed during short study breaks.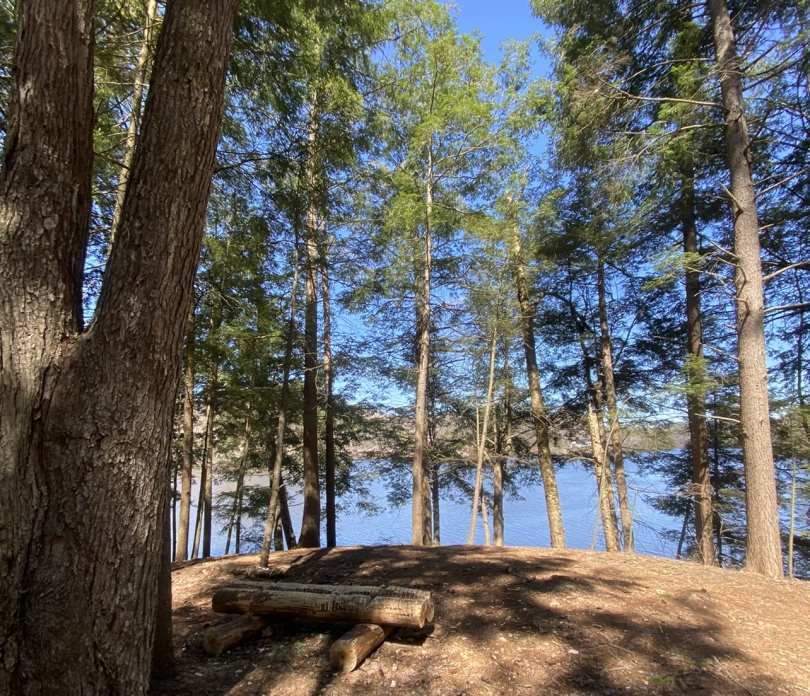 In the evening, I had a meeting for my Political Economy reading group, led by a Dartmouth professor, Professor Meir Kohn. Professor picked an interesting book about political economy, and we have weekly meetings where we discuss each chapter of the book. After the meeting, I grabbed dinner from Collis and studied with some of my friends at the Black Family Visual Arts Center for the rest of the day.