You are here
« All Posts by this Blogger
Coming Home
Homecoming is one of Dartmouth's most unique and longstanding traditions. It's a special weekend in the fall where students and alumni come together in Hanover to celebrate the amazing community of people that makes up Dartmouth. It's a fun-filled weekend with a variety of activities. While writing this, I tried to think about which one of these activities was my favorite, but I couldn't decide on one, so I made a list!
The homecoming bonfire on the green was one of the first traditions I heard about when I started my college search in the summer of 2019. It's so surreal to think that I finally got to experience it in-person for the first time! During the bonfire, the entire class does at least one lap around the bonfire, with upperclassmen and alumni surrounding it. One thing you might not notice from pictures of the bonfire is that there are large rectangular wooden boards built into it. On the days leading up to the bonfire, the boards are laid out for students to come sign their names on them. Knowing that your name is a part of the bonfire and being surrounded by older students and alumni really makes you feel a deep connection to the Dartmouth community.

 

Dartmouth welcomes so many alumni back home each year for Homecoming weekend. It was so amazing meeting and talking with alumni who were at Dartmouth as far back as the 70s. Even after being away for several years if not decades, you can tell that they feel very much connected to the school and thoroughly enjoyed their time here. The Classes of 1970 and 1971 actually celebrated their 50-year anniversaries this year and so many members of the class who were on the school's football team were so excited to watch the traditional Homecoming football game.

I got to watch my first American football game this weekend. So many Dartmouth students, alumni, friends and family came to support our football team in their homecoming game against yale. Being surrounded by my friends and other Dartmouth students cheering on our team was awesome! Although I'm not sure I entirely understand the game just yet, it was an such an exciting experience, and I'm definitely looking forward to going to more games!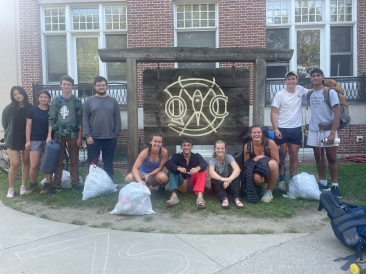 I volunteered as a First Year Trips leader prior to starting classes and here's how it went!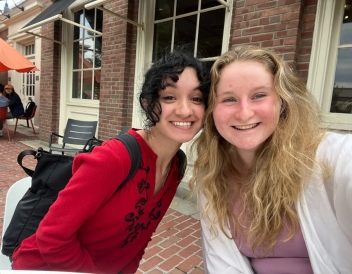 As I settle into a new schedule of classes and extracurricular activities, I have taken inspiration from the many icebreakers that defined last week by compiling a list of my roses (void of any thorns) from my first week back at Dartmouth.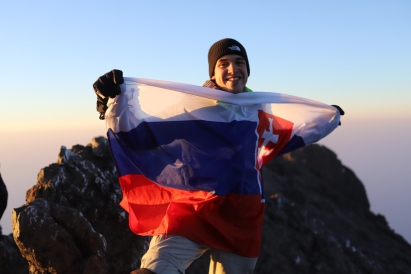 I'm Michal Tvrdoň, and I'm a future engineer and enthusiastic climate activist. I am from Slovakia, but I lived in Tanzania for two years as a UWCer. I am very active so my blog will be filled with a mix of sports, academics, and adventures.

Michal Demeter Tvrdoň
2027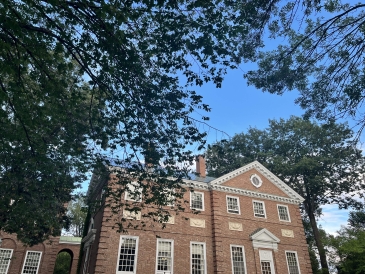 Hi, my name is Lauren! In this post, I'll introduce myself and share why I chose to become a Dartmouth '27.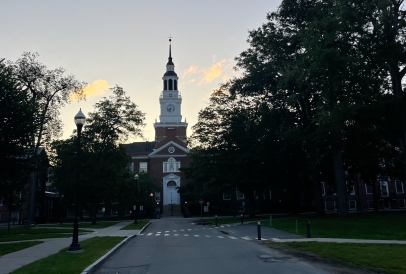 Take a look at this blog post if you're wondering how new students adapt to Dartmouth's home in the Upper Valley.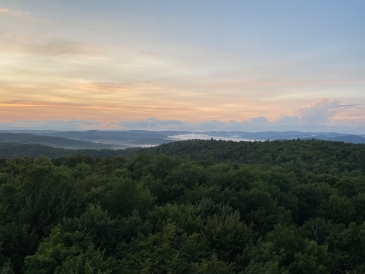 The first year of college comes with its challenges, but it is also an incredibly rewarding and fun period. Here is some advice I wish I knew my first year at Dartmouth.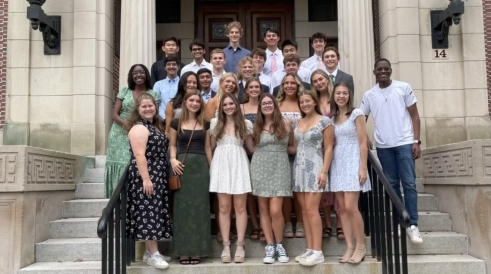 As I begin my second round of fall term, I share a new opportunity I have as the Undergraduate Advisor for a freshman residential floor!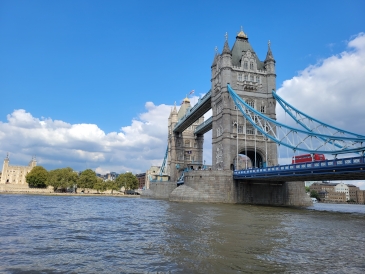 For my junior fall, I am participating in a Dartmouth Foreign Study Program (FSP) in English & Creative Writing at Queen Mary's University of London.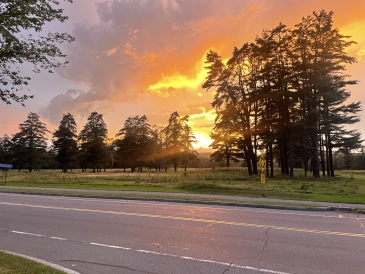 After a long (hot) Oklahoma summer, I'm ecstatic to be back on campus and immersed in the Dartmouth rhythm again.