« All Posts by this Blogger
Your Orientation to Orientation Week
Welcome to the woods! Dartmouth prides itself on how early community is established. But how well does it translate during Orientation Week? Arguably the most influential week in your Freshman Fall, orientation serves as your introduction to both campus and the community. With Dartmouth being on the quarter system, I was starting to become anxious as I watched all my friends leave for their colleges before me. Here are some tips if you find yourself in the same position as you anticipate Orientation Week. 
No. 1

Tip #1: Mentally prepare your social battery

I couldn't wait to meet new people on campus. I remember smiling and introducing myself to virtually everyone. But the honeymoon phase of move-in day quickly came to an end as my parents left campus and I was left with 1,000 other freshmen. I quickly realized that every day for the next couple of weeks would consist of much more smiling and many more introductions. Orientation week truly put my social battery to the test. 

I was as social and outgoing as I could have been. And I'm sure you will be too. It's important to be friendly as you meet new people. Just don't forget to take some time for yourself. Even finding a couple of minutes to chill before leaving your dorm can really help.
 

No. 2

Tip #1: Get some (or at least a little) sleep

You may not believe me now, but trust me when I say that orientation week is busy. The schedule is pretty much back-to-back for 12 days straight. But seriously, take breaks if you need them. My orientation seemed to start the moment I stepped on campus. And there was no turning back. Don't get me wrong; I had a great time. It was just a bit overwhelming at times. And if you don't recharge at night, you'll find yourself feeling miserable the next day. The stress of moving in and getting acclimated to a new environment will catch up to you at some point. We all know that you don't perform at your best when you're tired. Can you imagine meeting your new classmates when you're running on just 4 hours of sleep?

No. 3

Tip #3: Have fun :)

Orientation is the perfect opportunity to get to know people before the chaos of classes starts. Don't be afraid to put yourself out there. I promise you that everybody else just wants to make friends too. (Bonus tip: remember people's names!) I said "Hi my name is Chelsea and I'm from Maryland" more times than I could count. It might feel a bit superficial, but the friendship usually grows from there. You'll have some familiar faces to say "Hi" to in passing. Even if you don't think the Language Requirement lecture is going to be much fun, you might make a new friend with the person sitting next to you. If nothing else, embrace the activities for the sake of expanding your new social circle.

Orientation week is a great time on campus. There are a ton of cool traditions that you'll be glad you took part in. My class ('26) can say that we were the last to shake President Hanlon's hand at Matriculation. You may be tired and overwhelmed at times, but you'll make some great memories along the way.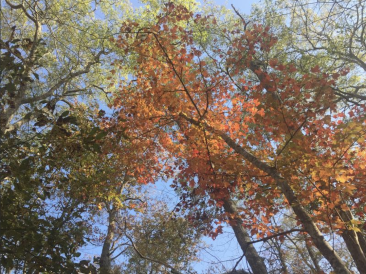 I interviewed Jeneen DiBenedetto Graham '96 about her Dartmouth experience and gained vivid insight about her reflection.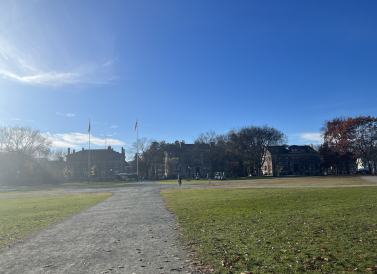 Coming to Dartmouth, I assumed that I was about to enter a space full of new experiences. Not only did my assumptions hold true, but they amplified over the course of weeks. Here is my reflection on the past three months and my winter break plans.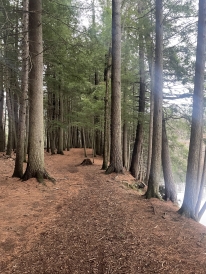 It seems like just yesterday I was walking to class on the first day of fall term. What have I learned since then? Click for a comprehensive guide!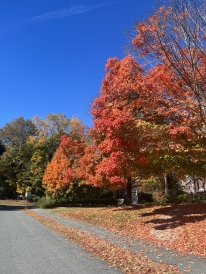 Find out why I never feel alone while exploring academics at Dartmouth.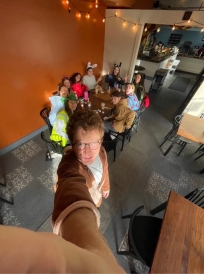 This week I talk about one of my new extracurricular involvements on-campus - working with DREAM!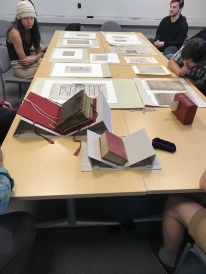 Dartmouth has so many opportunities for students to do, such as studying abroad or doing fellowships, but there are also smaller--yet still meaningful--opportunities for students to take advantage of while they are here.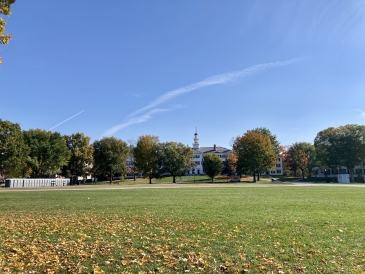 Now that my first term at Dartmouth is coming to a close, what would I write to myself 10 weeks ago when the term began?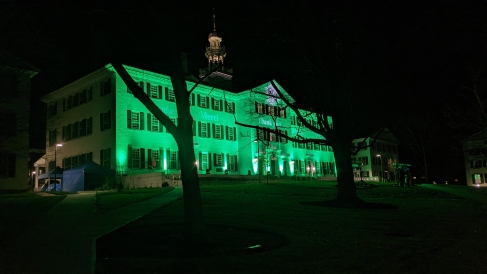 I'm 1/3 of the way done with my Dartmouth career, and I've learned a lot during this term alone. Let's do a recap of the past ten weeks!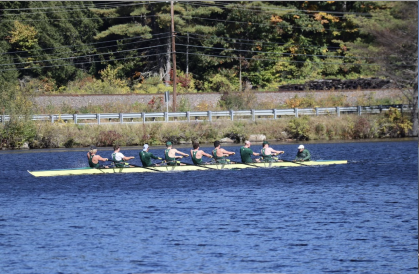 I sat down with my friend Conor to talk about being a DI athlete on the Men's Heavyweight Rowing Team.