« All Posts by this Blogger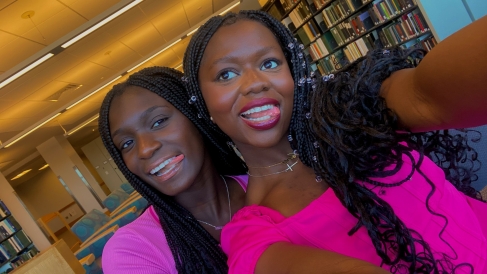 Exploring Baker-Berry Library!!
After almost one full year at Dartmouth, I've done quite a bit of exploring on campus. Baker-Berry is no exception. Here's a list of some of my favorite study spots in the library!
Tower Room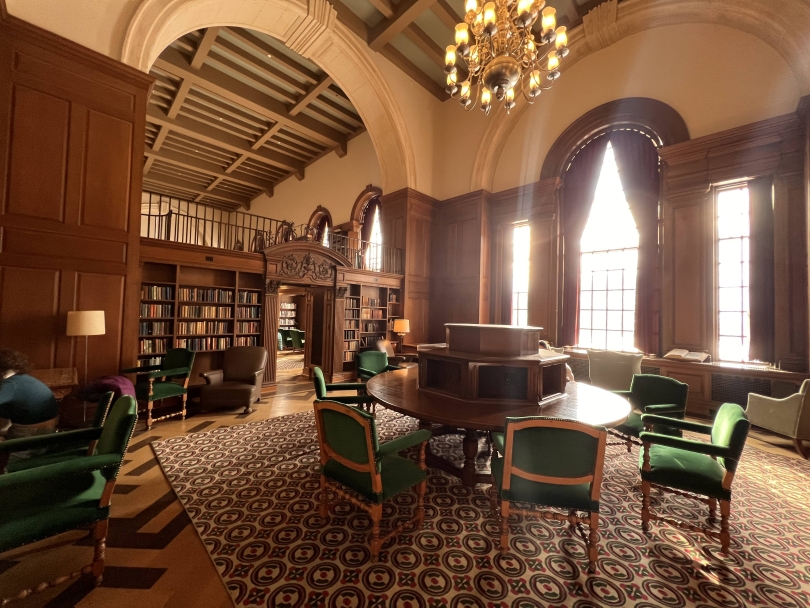 The Tower Room is by far the prettiest room in the library. It looks like it belongs in Hogwarts. I love the dark academia aesthetic, and how central it is to Dartmouth's architectural style. I spend so much time in the Tower Room that I often forget to take the time to appreciate its beauty. Rather, I'm usually focused on writing an essay (or this blog post right now) or catching up on a reading. I take comfort in the plush chairs near windows that overlook the Green. They're super comfortable- sometimes I'll go up to the tower room just to take a quick nap in between classes!  
Blobby (Baker Lobby)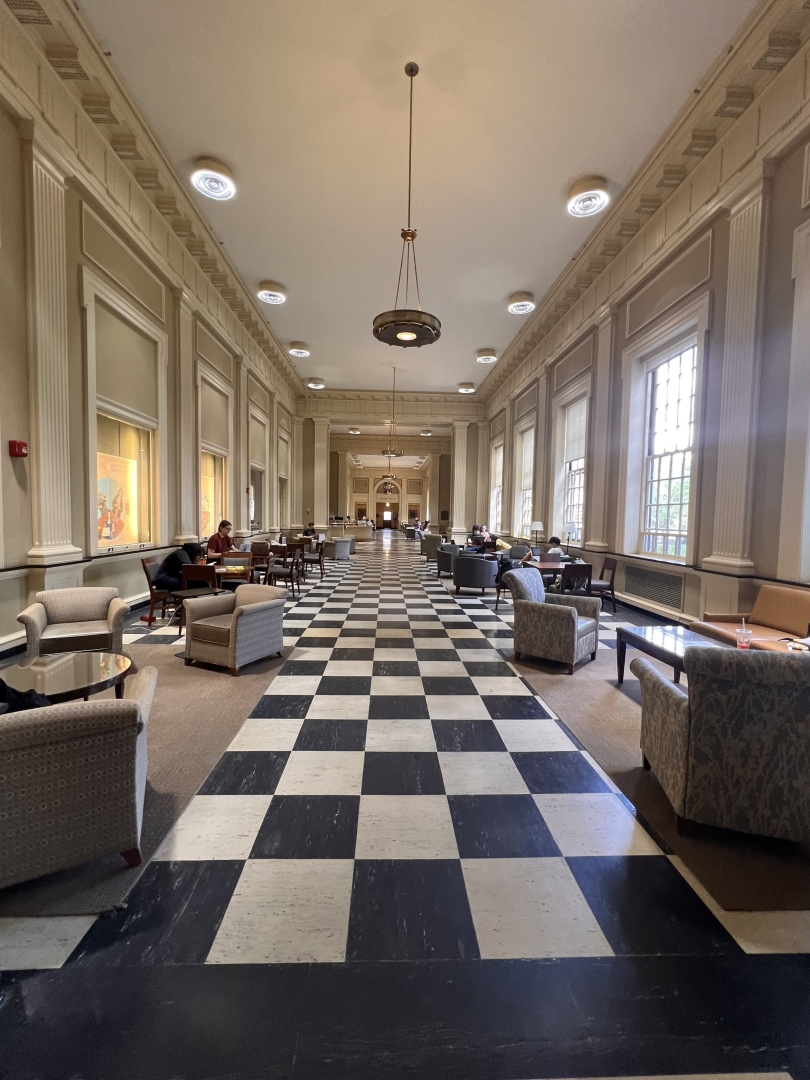 As soon as you enter the large central doors of Baker-Berry Library, you'll be greeted by the checkered floors of Blobby's long hallway. I love doing a quick scan of Blobby while I'm walking through the library. I typically find a friend or two that have an empty seat next to them. It's the perfect place to meet for a group project, take a quick zoom call, or just catch up with friends. 
East Reading Room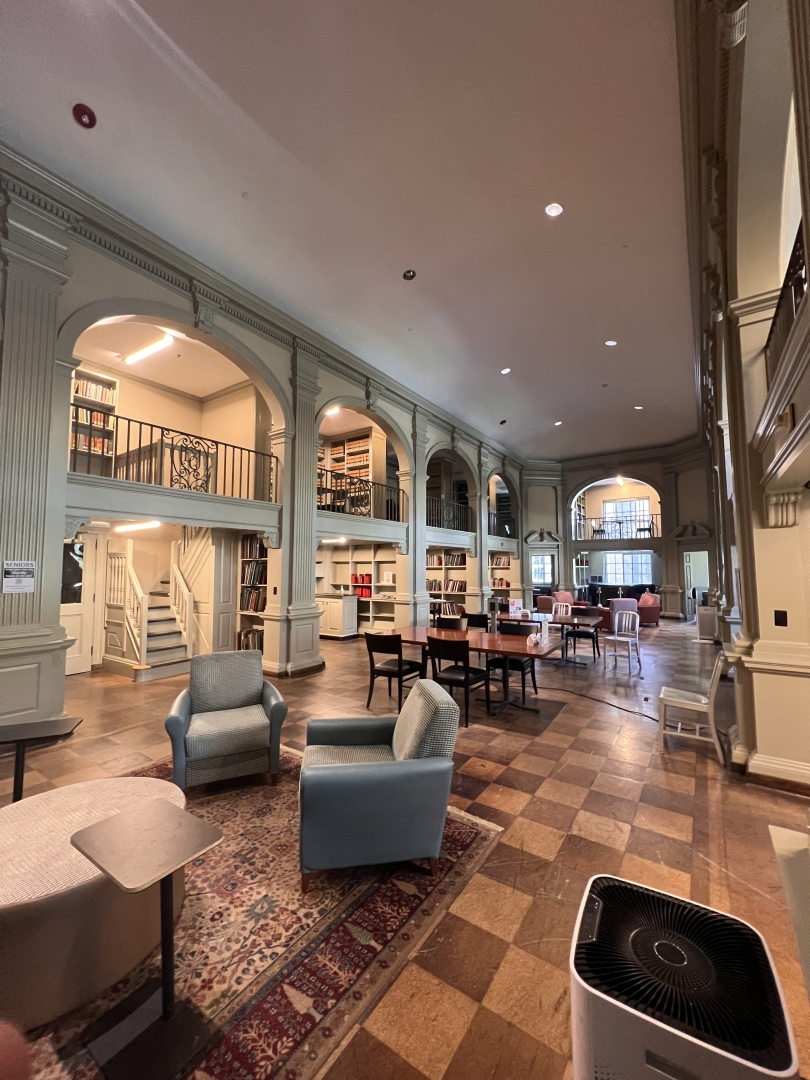 Unlike Blobby's social nature, East Reading Room has a much more calm vibe. I often write papers here too. There is peripheral seating across two floors, with a larger open space in the middle. I like the seats against the window the best- it's perfect for people watching! 
4FB (Fourth Floor Berry)
I'm someone who can get distracted very easily, so sometimes I need to just put my head down and get some work done alone. I appreciate the studious atmosphere in 4FB. It's one of the quietest rooms in the library. Everyone sits in cubicles and respects that others around them want to focus on their work. I'll come here before a big exam, or when I have an unusually large amount of homework for the night. 
CECS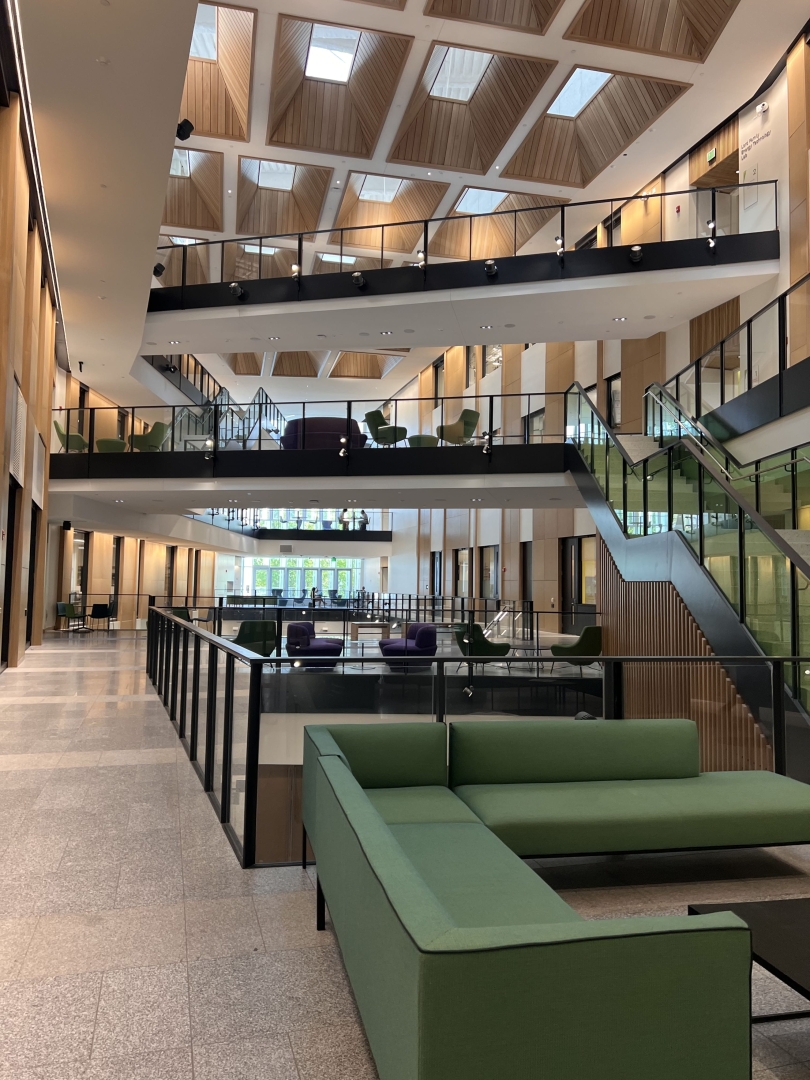 The Center for Engineering and Computer Science (CECS) is a beautifully modern building that is also connected to the Thayer School of Engineering. It's located in the West End of campus, where my dorm is! I go to CECS whenever I'm tired and don't feel like making the 10-minute trek to the library.