You are here
« All Posts by this Blogger
Five Favorites of F21
Wow! The first term has finally come to an end, so I started to look through my camera roll to see what I have done through the term. Unsurprisingly, the amount of random, chaotic pictures is near endless from this term. From going on beautiful hikes to baking bread on a Monday, I realize that this campus has provided me with a lot of amazing activities. Now, I'm going to list some of my main favorite experiences I have had over the Fall term.
 
My first core experience was meeting many amazing people. As someone who has lived in one town my entire life, it has been amazing to meet so many people from all over the world. In addition, I have spent the last 10 weeks making cool, new friends. With Dartmouth being such a small campus, you can expect to leave your room and say hi to many people on your way to grab lunch or dinner.

Another great experience of mine is joining the DCWE! The wind ensemble has allowed me to meet so many other people who share the same love for music that I do. In addition, it has allowed me to meet some of my closest friends. We have done many events together and have gotten to know each other quite well over this term. It was amazing to have a concert indoors and in person after nearly two years. If you want to know more about the DCWE, check out my post about the DCWE in my profile

Aside from getting to know people, I have loved experiencing my first true foliage here in Hanover. Every day I have walked past beautiful trees of yellows, oranges, and reds. My camera roll is absolutely filled with pictures of the trees and landscapes around campus. On all my hikes, the views at the top have been amazing, and I plan on doing many hikes throughout the rest of my time here.

Although you can do these glorious hikes on the weekend, there is also so much to do on the weekends. Typically, I have not had plans for the weekend and have let spontaneous events occur. Specifically, my favorite weekend here was Halloween weekend. It was so much fun to hang out with my friends and dress up. 

No. 5

My Novack Study Group

Most importantly, my favorite part of the term has been spending time doing work at Novack. Whenever I need to get work done, I can expect to go to Novack, a cafe in Berry Library, and meet many of my friends sitting in one of the booths. We get our work done while goofing off together with the most wild conversations. I have met so many random people while doing my work at Novack and am looking forward to doing this next term too.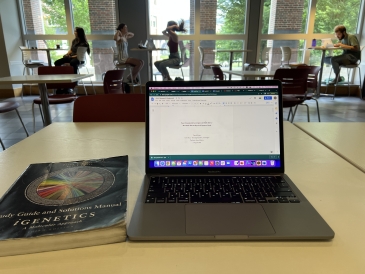 I wanted to share with everyone how I manage my time with a four-course load.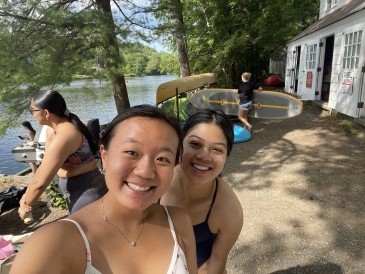 From making pinch pots to going blueberry picking, there simply isn't enough time to explore Hanover in one summer. I'm really lucky for the opportunity to spend another summer in Hanover and would love to share some new memories with you all.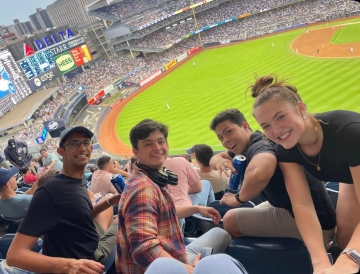 This summer has shown me the importance of true friends and healthy relationships no matter where you are or what you're doing.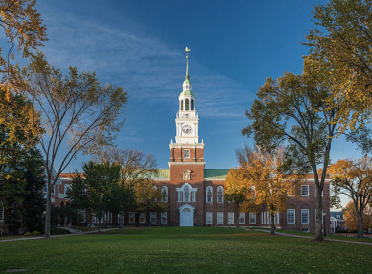 I want to utilize this blog post as a reflection on my transition into the College.

A list of my favorite aspects of Dartmouth, spelled out.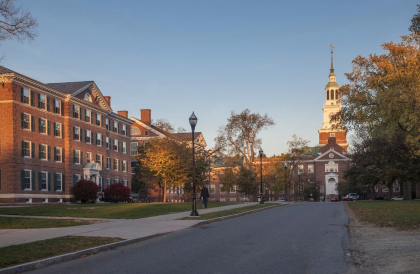 I want to utilize this blog post as a space to offer tips and advice to '26s, as they embark on their transition into their first year.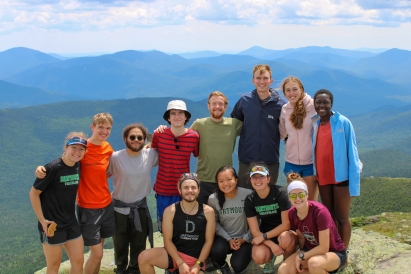 The Dartmouth Outing Club ("the DOC"), the largest and oldest collegiate outing club in the nation, has been one of the highlights of my Sophomore Summer. Come read about my experiences with the club!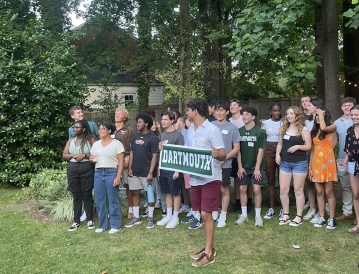 Being in DC this summer and participating in the Rockefeller Center's First Year Fellows program, I've been able to really see just how special the Dartmouth alumni network is.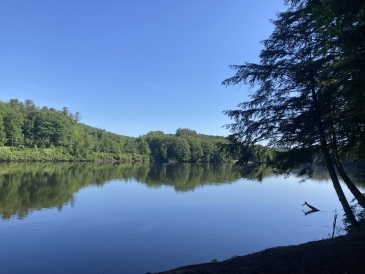 Here's Part Two of some Q&As for prospective students!