« All Posts by this Blogger
Finding Mentorship with Professors
Personally, I believe that I find Dartmouth's community of professors to be absolutely astonishing. As someone who grew up practically a friend of my high school teachers due to my small classes, I was worried I would lose guidance from my academic mentors when going to study in giant classes at college. However, Dartmouth has provided me with ample opportunities to find mentors on campus and classes that give me individual guidance too. 
Over my time at Dartmouth, I have gone to many office hours and talked with professors about our passions even if they differ. Gratefully, it has not been unusual for me to find value in many professors who are not music professors even though that is my major. One of the professors I look up to the most actually is the professor who ran my study abroad to Rome for learning Italian. Nancy Canepa teaches within the French and Italian Department with focus points on Italian fairy tales, dialect literature and translation. This term I emailed Professor Canepa and sat down just to talk with her for hours! I have so many memories of cooking dinner in her apartment with other students and exploring Italy with her and my peers.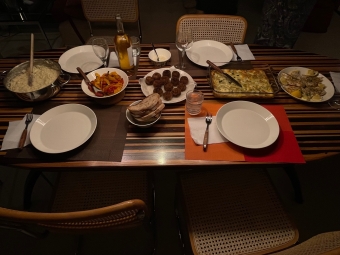 This term, I finally met a music professor who I heard about from other students on campus a lot. I'm taking Creative Music Theory II with Professor Moseley, and I love it so far! I can definitely see why people love taking his classes. Last week, I went into office hours and merely talked about my passion for music. We discussed potential musical avenues for me to explore, possibilities for composing music for performances or musical grants I could research. As someone who is about to declare their major, I'm very grateful to find a musical mentor who shares similar thoughts and interests to me.
However, I've made so many meaningful relationships with professors throughout longer times too. I love saying hello to Professor Dong (who taught me film scoring) as I leave my music theory class. I remember my many lectures with Professor Webster in marine policy since I have another class in the room she taught in. I enjoy seeing my friends' art in the sculpture studio and talking about Professor Lee's approach to sculpture and design. There are so many professors at Dartmouth that have left positive impressions on me and my life that I never envisioned a university experience could. Dartmouth has shown me to love the liberal arts and appreciate its close-knit community.