« All Posts by this Blogger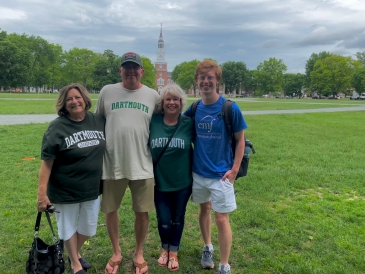 An Eventful End to 22S
Well, it is that time of the term again where everyone hides in the library for a few days (not really but I guess it is somewhat true)! I currently have two final projects and a paper to write within the next few days, which is honestly a little scary. However, I first had an amazing weekend to celebrate this term before I get started on my finals!
This Hopkins Center hosted a symposium this weekend on Mexican music and the DCWE (Dartmouth College Wind Ensemble) was the central figure in leading the symposium. Our director, Brian Messier, planned and helped organize a weekend filled with events to not only discuss Mexican music and culture, but to perform it and view it! My parents decided to come visit me this time with my grandma to watch the concerts and enjoy the Hanover spring. They ended up attending every concert I had this weekend which totaled to be around five hours of performance.
After a busy rehearsal on a Thursday, I performed in a chamber concert where I organized a group to play an uncommon piece of music from a prominent early 20th century composer. Eventually, this concert ended with the world premiere of a drum set concerto from a composer who came up to Dartmouth for the world premiere of two of his compositions. Throughout the weekend, the DCWE members met the composers of all of the pieces we played on Friday night since the concert was filled with four premieres! This concert was probably one of my favorite concert cycles I have ever performed in because it was brand new music that was so fascinating to learn how to play.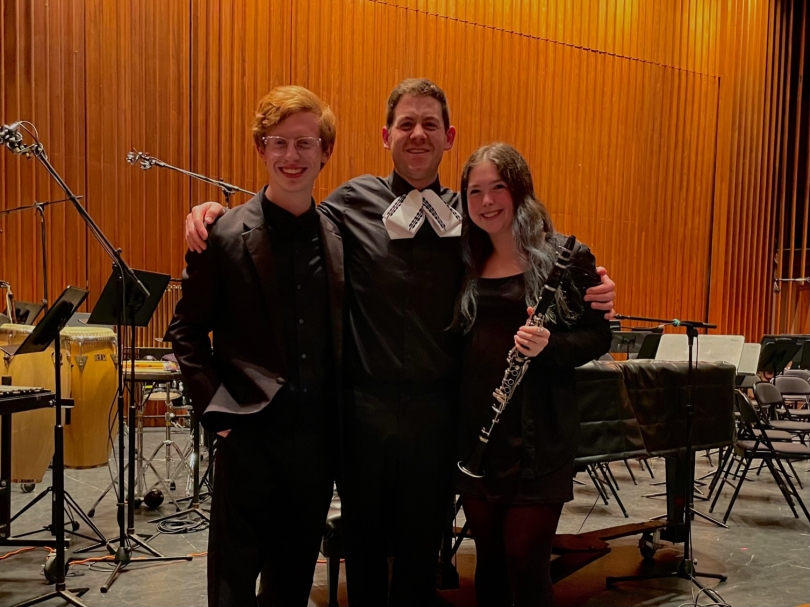 After the symposium ended late Friday night, I went to bed since I had a recording session the next day to record these new pieces. Immediately after the recording session, I went to go perform in a concert with the DCO (Dartmouth Chamber Orchestra) to play lots of fun music. It was so nice to perform for my family and friends so much this weekend. After a year of little to none performances, this week finally made me feel like I was a performer again. To celebrate the concerts and the near end of the academic year, my friends and family went to eat dinner out together before my parents left town. Now, it is time to finish my finals and pack up my room to say goodbye to my freshman year. However, I am going to be studying Italian in Rome this summer so there is still plenty more to do!