« All Posts by this Blogger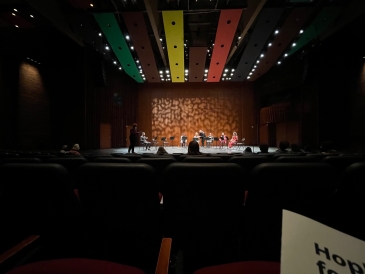 Becoming a Music Major
Although it is easy to change your major at most colleges, Dartmouth takes this statement to an entirely new level. While you declare your major at other institutions before your first year, Dartmouth students declare their major during their fifth term in residence—usually sophomore winter. Even though there is still plenty of time for me to decide upon my major, I have known for years that I wanted to major in music. However, you're probably thinking, "Hmm going to Dartmouth for music? That's weird." And yes! Yes, it is!
The music major at Dartmouth consists of taking 10 courses that cover creative practice, performance, and musical engagement and the music proseminar. In general at Dartmouth, it is incredibly easy to double major because we students take a total of 35 courses typically. However, I plan to only major in music and have a minor (undecided still) so I can take plenty of music classes! I do not know what my goal is from studying music, but there are so many options. I could become a professor teaching, become a composer for films, or even a musicologist!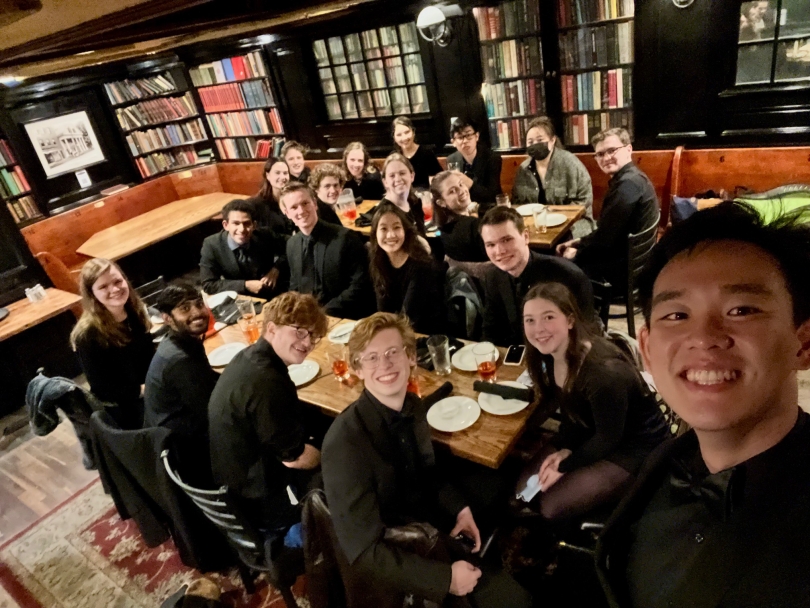 So far, I have taken five classes that are offered by the music department. In addition, my first year writing and seminar classes revolved around music too! First, I took a class on music and media in our everyday lives, which regards the scholarly writing of music. In the winter term, I took a class studying music history from late Classical to modernist styles. Now, I am taking a film scoring class where I write music for short films; I'm also taking programming for audio-visual arts which is also a music class! 
In addition to classes, students have the option to take lessons or join faculty led ensembles for credit! That is the main part of the performative aspect for most music majors. Since it is my third term of taking tuba lessons, I am getting a fourth credit this term! Classes that cover critical engagement involve studying musical theories, histories, and the intersectionality of music with other disciplines. Classes about creative practice range from studying music theory to writing music yourself! The music department also offers two different study abroad programs. I am going to study abroad in Vienna next spring, which I am incredibly excited for! The other program is based in London. Although I am not a double major, most music majors have a second major which often complements their musical studies. I'll make sure to update you all along the way as I encounter more musical experiences through Dartmouth!