« All Posts by this Blogger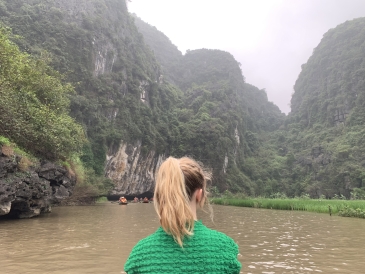 A Term Away from Dartmouth
Over 60% of Dartmouth students will study abroad at some point in their undergraduate experience. Every Dartmouth student will take at least one off term during their sophomore or junior year with the majority of off term experiences being away from campus. This means that as a Dartmouth student, you will most likely be away during one term during the academic school year. 
When I first heard about the D-Plan, our special quarter term schedule, I was really excited about all the opportunities I could do during the quick ten-week terms. As I started to think about it, I worried about missing friends and having FOMO. However, this term has taught me that being away from school does not make me feel less connected!
Despite the 11-hour time change, I have been able to keep in touch with my friends on campus. Though I sometimes accidentally call at 3 a.m. their time, I have figured out times that work for all of us to talk and stay updated on the happenings of campus!
Though I am on a different continent, I have managed to stay active in several of my involvements. While some roles like tour guiding are impossible to do overseas, I am currently involved with The Dartmouth, SVPP (sexual violence prevention on campus), research, and this blog! 
Just this weekend, I was able to cover the Women's Rowing Team race by interviewing team members and watching the race online. My editors have been very accommodating of different time zones for deadlines and have been very supportive of me!
The D-Plan is such a unique way to explore the world and to also have a tight-knit community while you are far from campus.