« All Posts by this Blogger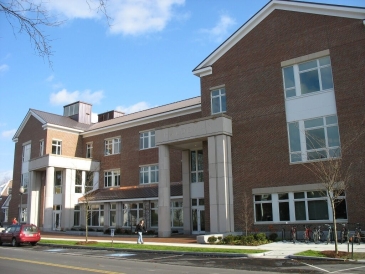 My Upcoming Spring Term
Because of Dartmouth's unique D-Plan, students are always coming and going throughout the traditional academic year, and I am no exception this spring! 
In the winter term, I applied for and was accepted to do a Dickey Center Global Health Internship in Hanoi, Vietnam! 
With the D-Plan's special structure, Dartmouth students complete internships all throughout the academic year, which is different from other universities. Thus, Dartmouth works to provide the best internship experience for students at any point in the year! 
The Dickey Center for International Understanding encourages students to travel all around the world to tackle some of the most pressing global issues. A subsection of the Dickey Center is the center for Global Health, which is geared toward students with an interest in health policy or pre-health students. 
In just a week, I will travel to Hanoi (a nearly two day journey!) with another Dartmouth student (a '24) for an internship at the Institute of Population, Health and Development (PHAD). PHAD and Dartmouth have a long-standing relationship, and Dartmouth typically sends 1-2 students here every term. 
Because of Dartmouth's partnership with this non-profit organization, students have access to Dartmouth resources, like the Dickey Center staff, and full funding for the trip's costs. 
I am so excited for this adventure, and I can't wait to update the blog about my experience!