« All Posts by this Blogger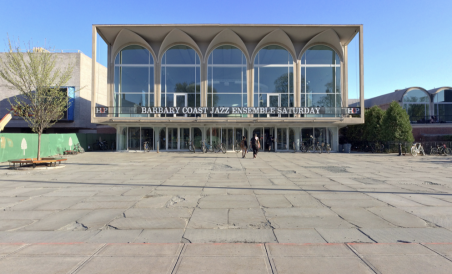 Exploring Dartmouth's Jewelry Studio
Dartmouth is a very fortuitous place. I was heading to my dorm on Thursday when I bumped into my friends Annie and Najma, who were on their way to the jewelry studio. With a free afternoon on our hands, they invited me to join along!
The jewelry studio is located in the basement of the Hopkins Center for the Arts (students call it the Hop!). While appointments are recommended for the studio, walk-ins are always welcome as well.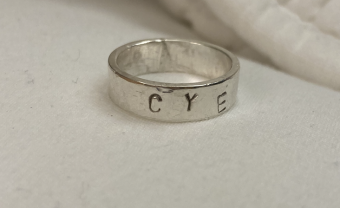 I am probably the least artistic person you know. I can not sing, dance, act, and least of all make art! I informed the artists in the studio of my lack of abilities, but they reassured me that anyone could make jewelry!
I started by practicing on a sheet of metal. I hammered out my initials with stencil blocks and added texture with the hammer. After landing on a design, I measured my ring size and the studio artist gave me my flat sheet of metal to start my ring. After stenciling my initials onto the piece of metal, the studio artist helped me shape it into a ring shape. 
I then used a blowtorch (with the artist's help!) to join the piece of metal. Afterwards, we polished the ring and got my end result! The studio is completely free, and the only thing you pay for is the materials you use, so my ring only cost me six dollars! That meant that I got an hour-long jewelry making lesson from a professional artist for free!
The jewelry studio is one of many spaces on Dartmouth's campus that allows students to step outside their comfort zones and explore something new. I never thought I could make jewelry, but the studio allowed me to do it!