You are here
« All Posts by this Blogger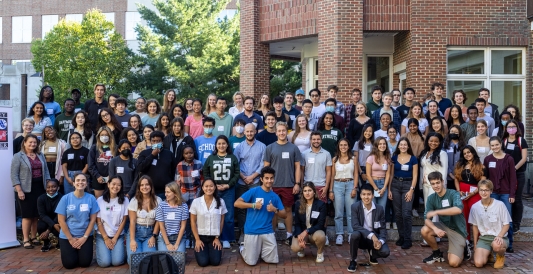 Clubs, Activities, Dartmouth!
As a freshman on campus, the sheer amount of activities available on campus can be daunting. Go figure - Dartmouth is full of interesting people who create awesome groups and student organizations! As I approach the midpoint of my fall term, I'd like to reflect on some of the student organizations and activities I've been able to enjoy, and give some details about what extracurriculars are like at Dartmouth. 
Towards the beginning of the academic year, all of Dartmouth's clubs and student organizations hosted a club fair on the green. With tables lined up side-by-side and enthusiastic student representatives running them, the event was full of energy and was incredibly helpful in helping me decide which activities I thought I would be interested in. So, if you're nervous about planning what sort of student organizations you want to join on campus, don't be; there's plenty of time to experiment and learn about all the opportunities available. On top of the club fair, all student organizations send out emails to the entire student body giving information about club meeting dates and locations. This helped me remember when different clubs were going on and eliminate any confusion and forgetfulness - it also led to a packed inbox. In a good way!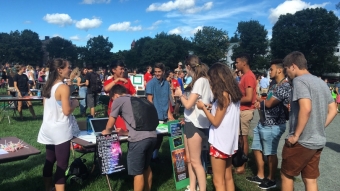 One of the first student organizations I got involved with was the World Outlook Journal. World Outlook is a student-run international relations journal that receives submissions from PhD and graduate students from universities around the world. It's up to us to sort through these submissions and decide which ones we would like to publish in the journal; at our last meeting, I read through a thesis on Indian economic conditions written by a graduate student from the University of Delhi. Being able to be involved and responsible for advanced academic writing is very exciting, and I can't wait to help publish our journal this term!
Arabic club is another activity that has helped me unwind and meet new people. Once a week, we've been able to meet and talk about different topics relating to the Arabic-speaking world, try Middle Eastern snacks and tea, and talk about Dartmouth-related things that upperclassmen can give helpful advice about. As somebody who is passionate about the Middle East and studying Arabic, this has been a great outlet to learn about these subjects, as well as meeting people who share my interest.
Like most colleges, Dartmouth has some student groups that you have to apply or audition for. As somebody who enjoys writing and wants to improve my ability to do so, I applied to be an opinion columnist on The D, the completely student-run newspaper on campus. After being lucky enough to get in, crafting my first article has been a super rewarding experience and I can't wait to publish it soon!
Dartmouth has a wide array of clubs and activities; there's definitely something for everyone. Furthermore, getting involved in nearly any activity is incredibly accessible. I can't wait to get more involved in my activities and update you guys on the cool stuff that I'll be able to get into!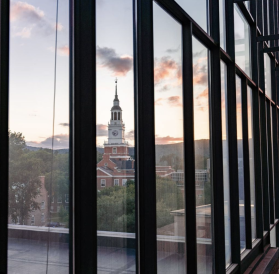 I am now reflecting on my classes and the experiences that I lived this term.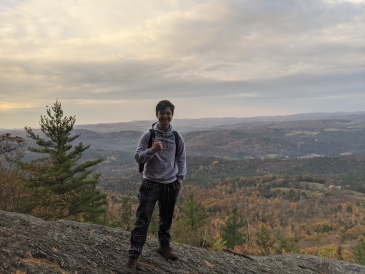 With greater levels of responsibility developing in every corner of your life when starting college, sometimes our decision-making skills go out the window. Let's explore ways to check up on your physical health and make better decisions in general.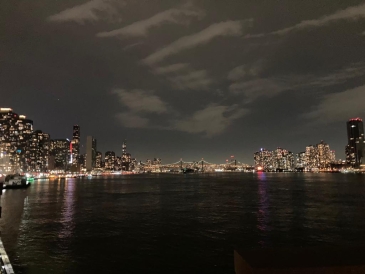 As we started to wrap up Fall term, there was much in my head - including my Winterim plans. Come see what they look like!
Antônio Jorge Medeiros Batista Silva
2025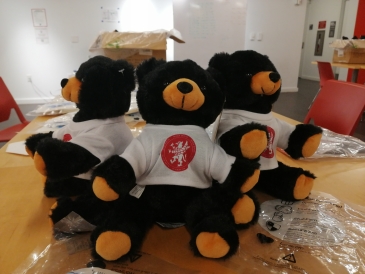 What do a teddy bear, a carved pumpkin, and a bat-shaped marshmallow have in common?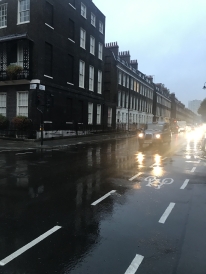 I am missing various aspects of campus life. Rush has come and gone, and people have had endless dinners and conversations in places I consider home. And it has made me realize that I am missing Dartmouth.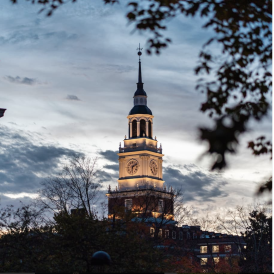 In this blog post, I will be giving prospective students tips on things that I wish I knew about Dartmouth before coming. I hope that this extensive list can help you all, while you navigate through your own college search.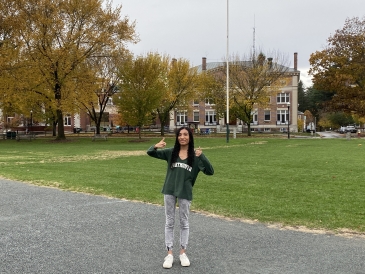 My first term of sophomore year is officially coming to a close! Come read this post to hear about some highlights.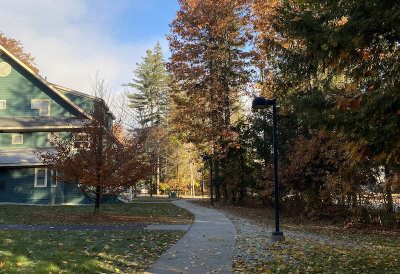 Fall 2021 was my favorite term on campus. Here's why...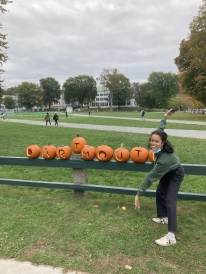 As the end of my first term arrives, a retrospective, reflective kind of mood has got to me. One year ago, as I clicked submit on my Common App, I would never have imagined my freshman fall would have been like this.
Antônio Jorge Medeiros Batista Silva
2025